Is generative design changing additive manufacturing?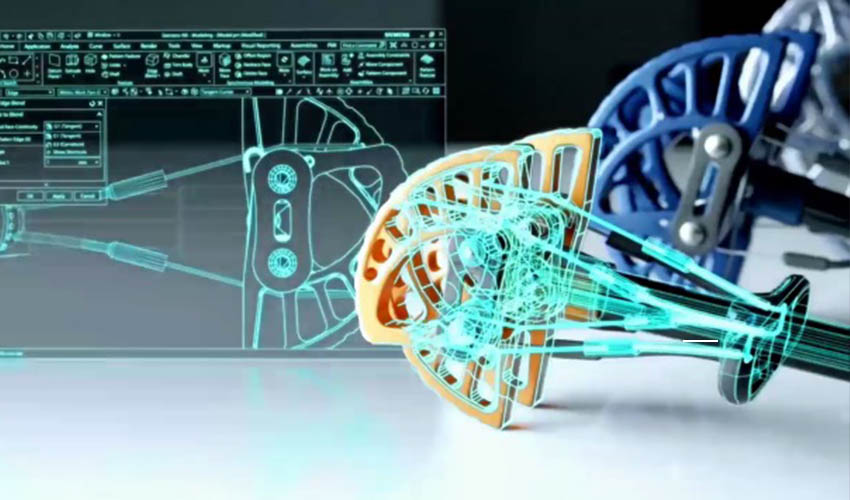 Generative design is an iterative design process that generates multiple design outputs that meet predefined constraints. This process is used in various fields such as art, architecture, and product design to produce outputs from sounds, images to CAD models. One of the main benefits of generative design is that it is a fast method for exploring design possibilities. For instance, this design technique allows many hundreds, if not thousands of possible solutions to be evaluated within a relatively short timeframe.
In the world of manufacturing, this design method has been used to optimize parts. The process of generative design starts within a software that can generate CAD-ready options based on real-world constraints and performance requirements. By defining these constraints and requirements, engineers can achieve light weighting, performance improvements, part consolidation, or sustainability for example. Therefore, generative design is changing the design process because engineers can solve challenges and come up with design solutions that they wouldn't have been able to conceive on their own.
Today, there are multiple solutions on the market that target different sectors' needs. Peter Rogers, APAC Additive Manufacturing Product Specialist at Autodesk explains the process of generative design for manufacturing in more detail: "It does not require a starting geometry. The users input the areas that the part must keep (the preserved regions), the areas that material should not enter (the keep out zones) and then the performance requirements (constrained areas, forces and pressures on the part, etc.). From there, you can input multiple materials that you have access to, and manufacturing criteria (such as minimum wall thickness and support angle criteria for additive, drill bit size for CNC, etc.). You put in some basic guidance in terms of objectives, and the tool will use Autodesk's advanced design algorithms in parallel with the simulation technology to create validated, cost estimated, manufacturable geometry solutions to the defined design problem."
Generative design: what are the benefits?
In order to explore design possibilities according to constraints and requirements, generative design software relies on artificial intelligence and machine learning to mimic nature's evolutionary approach to design. In other words, the software explores all possible combinations to come up with all possible solutions. Some might still mistake other design techniques, such as topology optimization with generative design though. Tod W. Parrella, NX Product Management for Siemens Digital Industries Software explains the difference: "Topology optimization optimizes the product's form to satisfy system requirements such as strength, weight, cooling, or flow. Generative engineering is exploring the design space of options and possibilities at a higher level and broader scale, evaluating multi-disciplinary requirements with the ability to solve against multiple objectives." Therefore, instead of evaluating one design outcome with topology optimization, engineers can compare and consider a multitude of design outcomes with generative design.
The opportunities that generative design can bring to companies are huge. For example, Siemens serves 8 core industries in the market to improve product performance. As mentioned, some of the requirements can take weight, structure, assembly but also manufacturing costs into account. Parrella explains some of the benefits in real-life applications: "Product light weighting brings increased performance and greater fuel efficiency to the automotive, aerospace, and energy industries. Porous structure medical implants improve bone growth adhesion and improves patient outcomes. Reduced assembly complexity brings significant manufacturing savings through reduced tooling and assembly costs. Mass optimization improves heavy equipment performance. And increased mass air flow brings improved cooling performance to the aerospace and consumer electronics industries."
Generative design and 3D printing: a perfect match?
As you may know, generative design is part of the family of Design for Additive Manufacturing (DfAM) techniques. Given that additive manufacturing enables a new level of design freedom, it makes sense to use it for complex models that require a more flexible manufacturing method. However, additive manufacturing is not always the technology you want to use with generative engineering. Rogers explains in more detail: "A lot of parts are being manufactured with 3D printing that could be done more effectively using traditional manufacturing methods. Alternatively, though, with the right design, traditionally manufactured parts could be done a lot more effectively, increasing part performance, and reducing waste by using additive manufacturing. It is not about pushing all designs to additive at all, rather making sure that the right design is going into the right manufacturing technology to achieve the most desirable outcome."
Nevertheless, the design freedom enabled by additive manufacturing technologies can be very beneficial to leverage the opportunities of generative design. For example, it is possible to find solutions for structural, thermal and flow optimization, but also for engineering-based part orientation optimization such as to minimize surface area, support volume, overheating or printing time. At the end of the day, "manufacturing suitability depends on many variables such as materials, manufacturing volumes, and target production costs," explains Parrella. And the main factors that push towards additive are: "opportunities to significantly reduce product assembly complexity through part consolidation, greater opportunities to bring personalized and tailored products to the market, and significantly greater manufacturing flexibility," he adds.
Generative engineering's evolution correlates directly with computing power and recent advancements in computing algorithms, including advances in artificial intelligent. At the same time, 3D printing technologies have matured and are now moving into production at scale. Given these developments, Peter Rogers comments: "In additive manufacturing, we find that most of the time light weighting alone is not enough. To better justify the use of additive, we need to also increase the performance and functionality of the parts, and this will be seen with the addition of dynamic simulation based generative design to optimize flow rates, thermal efficiency optimization, vibration reduction etc. Once these simulation capabilities are added to the generative design process, we will really see additive reach it's hay day."
Is generative design the key to increasing the performance and functionality of 3D printed parts? Let us know what you think in a comment down below! You can also find more information on Autodesk's website and Siemen's website.