Additive manufacturing a source of savings for GM?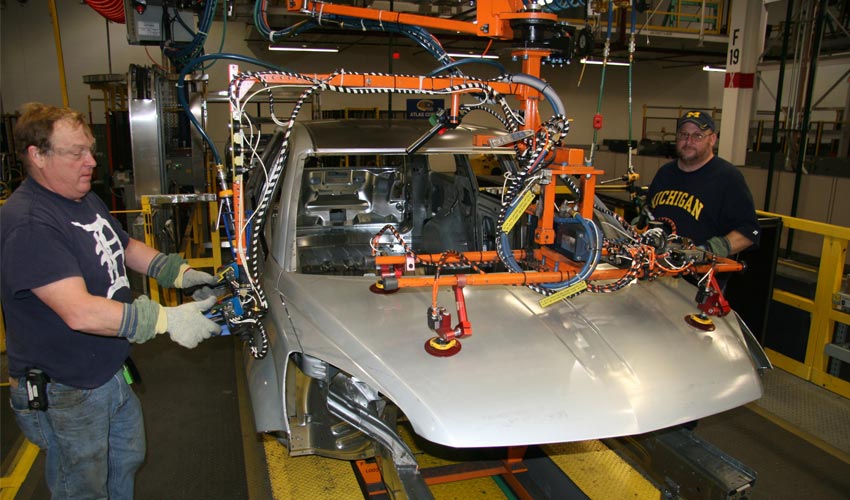 While automotive additive manufacturing is growing with announced revenues in excess of $5 billion, GM Motors has announced that it has saved more than $300,000 in 3D technology for more than two years. Since the US acquired its first machine, costs have been largely decreasing, with most factories having at least one.
Additive manufacturing allows manufacturers and other players in the automotive market to create optimized parts in terms of material use and are therefore lighter and cheaper. Structures can be more complex and offer more performance, two key points for the sector. General Motors is one of those builders, with a recent partnership with Autodesk to design 40% lighter parts for their electric cars. The US company says it has increased the use of 3D technologies, resulting in better standardization of production operations.
3D printers in General Motors factories
According to Dan Grieshaber, Director of Global Manufacturing Integration at General Motors, most of the company's factories now have 3D printers. He explains: "We're quickly evolving, creating real value for the plant. This will become, as we progress, our footprint. We'll have this in every one of our sites."
These savings were mainly thanks to the production of tools and accessories, such as caches, hooks or other tools essential to safety. For example, this plant has printed a 3D tool that allows it to align the identification numbers of the engine and transmission vehicle. General Motors could have bought it from an external supplier for $3,000, but thanks to additive manufacturing, the same tool only cost them $3. The plant is also integrating other technologies such as drones to monitor assembly stations and robots to automate certain production processes.
Eventually, General Motors hopes to standardize the manufacturing process and 3D print thousands of finished parts for its electric cars and improve their performance by reducing their total weight. You can find more information on the official website of General Motors.
What do you think about the use of additive manufacturing in the automotive sector? Let us know in a comment below or on our Facebook and Twitter pages! Sign up for our free weekly Newsletter, all the latest news in 3D printing straight to your inbox!