GE Brings COBOD Concrete 3D Printing Technology to Climate Summit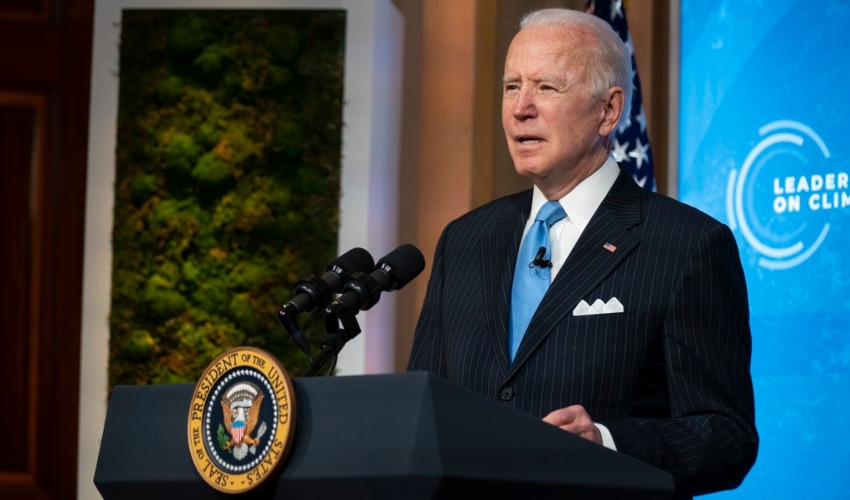 Last week, GE put COBOD 's 3D concrete printing technology forward at the Climate Summit, hosted by President Biden. The event was attended by leaders of 16 different countries across the world, which together are responsible for 80% of global carbon emissions and global gross domestic product (GDP). A select number of civil society leaders and business leaders, including Danielle Merfeld of GE were also in attendance. Merfeld delivered a presentation on GE's work towards speeding up decarbonization around the world. This included some of GE Renewable Energy's latest technologies, investments and research projects, as well as COBOD's solution with wind turbine foundations 3D-printed from high-performance concrete.
The company revealed the world's first 3D printed wind turbine tower in 2019. Cooperating with LafargeHolcim, the company continued the project, after this trial. Henrik Lund-Nielsen, founder and General Manager of COBOD, commented: "We have always believed in the possibilities of our technology and 3D concrete printers in the wind turbine sector, and GE putting it on the table for the world leaders show, that we are not alone with this confidence. We are extremely proud to be the inventors and manufacturers of the technology and printers, which made it possible to produce the first ever 3D printed concrete wind turbine tower bases for GE in cooperation with LafargeHolcim."
While the first tower took 3 weeks to 3D print, COBOD managed to print the second tower in just 3 days, this time with a significantly larger volume of material. Jakob Jorgensen, Head of projects & Implementation at COBOD said: "We had predicted, that the second time we would 3D print a wind turbine tower, our productivity would see a massive improvement, as we also saw this when we in 2019 3D printed a copy of Europe's first ever 3D printed building. In 2019 when printing the BOD building a second time, we saw a 20 times improvement. Such multi times faster printing we also expected this time, simply because so much is learned the first time, that can be improved the second time around. However, that we really could print the second tower in just 3 days for a 10 m concrete structure was even a bit surprising to us, as we also increased the volume of printed material very significantly".
This is just one of several recent feats that the company has accomplished. For example, just recently, COBOD published their 2020 annual accounts showing a profit and a growth of almost 100% from 2019. They also demonstrated an order intake of 200% in the first three months of 2021 in comparison to 2020. Earlier this year, the company also announced that one of their printers had successfully been used to 3D print India's first two story, 3D printed house. This certainly foreshadows COBOD's expected prosperity for 2021 and the years to come. 
For more information you can go to COBOD's website, HERE. What do you think about GE's plans to help the climate crisis? Let us know in a comment below or on our Facebook, Twitter and LinkedIn pages! Sign up for our free weekly Newsletter here, the latest 3D printing news straight to your inbox!
*Cover photo: Biden at summit by Evan Vucci, Associated Press