GE to Use 3D Printing to Extract Carbon Dioxide From the Air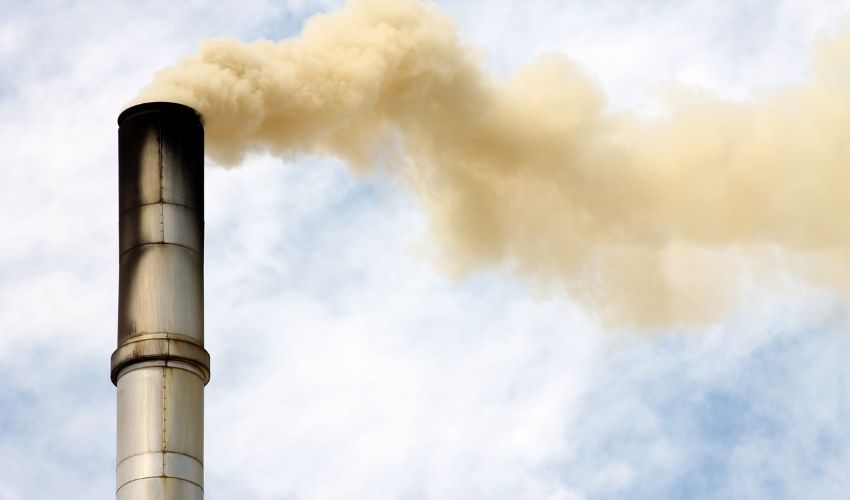 After a summer of rising temperatures and catastrophic weather, never before has the climate crisis been so evident. As a result, governments and companies around the globe are searching for solutions including ways to take carbon out of the air to hopefully stop the warming of the planet.  GE has also joined the fight and recently they were awarded a 2-year, $2 million project through the US Department of Energy's Office of Fossil Energy and Carbon Management to make a system that could capture CO2 from the air. A system that they plan to create with the help of 3D printing.
When it comes to creating technology that has never been conceived before, 3D printing is often used as it allows for more flexibility and imagination than traditional methods. It is understandable therefore that GE would turn to additive manufacturing for this latest project, as they also did when working to create a device to make water out of air. In this case, GE researchers are partnering with chemists and engineers from UC Berkeley and the University of South Alabama to create a system that will extract carbon (in the form of carbon dioxide) from the air, in an effort to slow global warming. This will be done by pairing 3D-printed heat exchanger technology with sorbent materials.
The partnership between these three entities certainly is not an accident. Each partner brings a unique perspective to the project or as David Moore, the Principal Investigator and Technology Manager for Material Physics and Chemistry at GE Research, expanded, "We're combining GE's extensive knowledge in materials,  thermal management and 3D printing technologies with UC Berkeley's  world-class expertise in sorbent materials development and the University of South Alabama's and sorption modeling and testing to design a novel system for removing carbon dioxide from the air. Through this project, we're aiming to demonstrate the feasibility of a system that could become a future large-scale, economical solution for widespread decarbonization of the energy sector."
As Moore mentioned, one significant expertise that GE is bringing is in 3D printing. Though the press release does not expand on which 3D technologies will be used, it is a safe bet to assume that it will involve metal and powder based processes. GE's solutions are focused on Electron Beam Melting and Direct Metal Laser Melting thanks to earlier acquisitions of Arcam and Concept Laser respectively. UC Berkeley meanwhile will focus on development and application of sorbent materials in the system while the team from the University of South Alabama will help choose the correct materials. You can learn more about the project in the press release HERE.
What do you think of GE's plan to extract carbon from the air using 3D printing? Let us know in a comment below or on our Facebook and Twitter pages. Don't forget to sign up for our free weekly newsletter, with all the latest news in 3D printing delivered straight to your inbox!
*Thumbnail Photo Credits: Ian Barbour via flickr, "10/2/2013 Pollution"