TOP 10 Game of Thrones 3D Printed Models
Published on January 10, 2018 by
Alex M.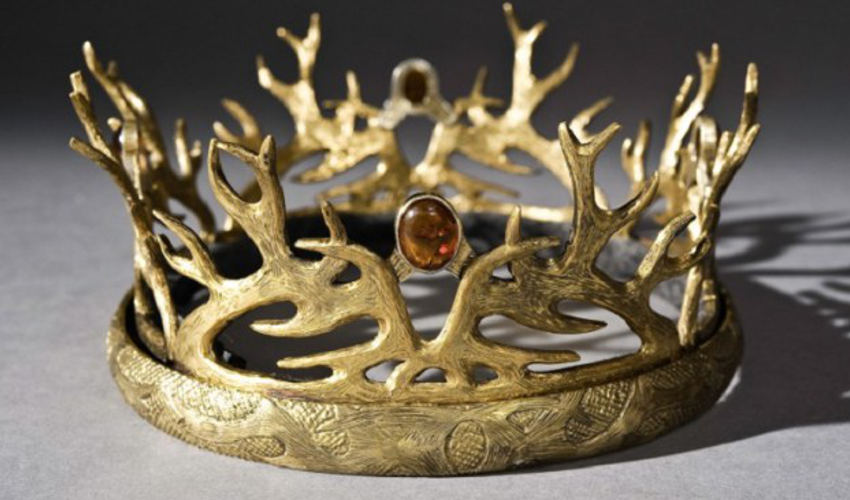 Season 7 of the hit series Game of Thrones broke audience records, reaching millions of people and even crashing HBO's website. With winter finally upon us, we decided the best way to celebrate and prepare for what is to come is through some Game of Thrones 3D printing.
Helping to kick off season 7, we present you with our Top 10 Game of Thrones 3D printed models which you can 3D print yourself! While these models may not protect your favorite character from being killed off, it will definitely be the hit of your Game of Thrones watch party this coming Sunday!
1. Game of Thrones Chess Set
When you play the game of thrones you either win or you die, but luckily for you, that's not the case with chess! With these Game of Thrones 3D printed chess figures, you will be the hit of the party, or possibly the nerd in the corner. Either way, no one will deny how cool these pieces are!
2. Melisandre's Necklace
Melisandre is the Red priestess and main crusader for the Lord of Light. Although she is a manipulator and has helped men make questionable decisions, she has always had her trusty necklace by her side. Love her or hate her, this necklace could be the extra touch you need for your next Game of Thrones party.
3. Daenerys' Dragon Eggs
Some of the best scenes in Game of Thrones has included Daenerys and her dragons, so why not 3D print her eggs yourself? Although you may not be the mother of dragons, there's no reason why you can't pretend, right?
4. The Oathkeeper
Made from Valyrian steel, this sword was reforged from a Stark's sword to help protect a certain someone. Without trying to give away any spoilers, it's just best to know that its new owner is a pretty bad chick if we do say so ourselves. If you're a real Game of Thrones fan, then this would be an excellent addition to your Game of Thrones collection and would make a pretty neat piece to hang above your mantle (and by mantle we mean TV).
5. The Crown of King Joffrey
Probably best known for being one of the most hated characters on Game of Thrones, if we can just put all that aside for one moment we could all agree on the fact that everyone loves a crown! While you don't have to rule the 7 kingdoms like Joffrey, you can still rule your one kingdom from the comfort of your home with his crown!
6. The King's Hand
The king's hand has played an important role over the course of the show and now you can too! By 3D printing your own king's hand pin, you too could be a great influencer and powerful player within your own world!
7. House Stark Sigil
The wolf has been a powerful symbol of strength and resilience, which can be seen within each Stark. If you're wanting to carry the power of the wolf with you too, you can in less than 2 hours! Who knows, maybe you're the next Arya or Jon Snow.
8. House Stark Beer Stein
Crack open a cold one with this 3D printed House Stark stein! Thanks to Chris Czech, you can put your favorite drink in and you're ready to go! If you're not much of a drinker, that's okay! Just mix it up with a candle or use it as a decoration.
9. Winterfell
Home to the Stark family, Winterfell has come to be known as a treasured place, although there has been a lot of sadness attached to it. Over the course of the series, Winterfell has fallen upon new owners and now, with this 3D printed model, the new Lord of Winterfell could be you!
10. The Iron Throne
Desired by all, but only a few have possessed it: the Iron throne. This miniature throne is the perfect place for your phone to sit and rule over all the apps in the land! With this 3D printed model, you can have the throne all to yourself (minus the bloodshed).
What do you think of our selection? Do you think you'll 3D print any of these? Let us know in a comment below or on our Facebook and Twitter page! Don't forget to sign up for our free weekly Newsletter, with all the latest news in 3D printing delivered straight to your inbox!