New affordable and fast full-color FDM 3D printer from OVE
Posted On September 14, 2019
---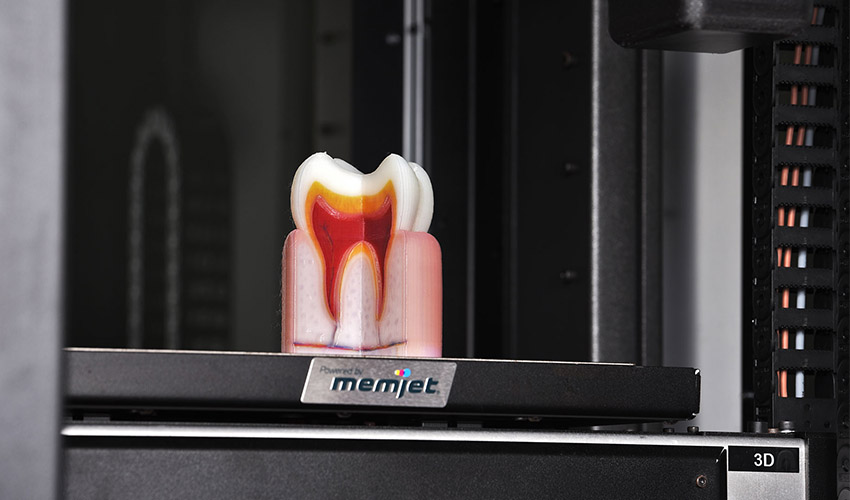 OVE and Memjet have come together to offer a fast, full-color FDM 3D printer. The two companies, OVE, a Polish 3D printing startup and Memjet, a Californian provider of inkjet technology both leveraged their expertise for the creation of this solution. The 3D printer is affordable, yet intended for professional use. The Polish startup designed and developed the A4 printer, combining their 3D printing technology with Memjet's expertise in inkjet technology. 
The OVE 3D printer is a modular system and comes in a kit to allow OEMs to integrate Memjet's technology easily. Tomek Pluciennik, CEO of OVE explains: "We have a deep knowledge of the Memjet high speed single pass inkjet technology and the OEM kit will allow other additive manufacturers to integrate quickly and simply into their platform of choice and expand the market for affordable color 3D printing".
The 3D printer should enable the creation of high-quality, full-colour 3D parts that it can manufacture with several types of thermoplastics. The company has stated that it will work with other businesses to develop a greater range of compatible materials to allow new applications. In terms of software, you can expect an enrichment of 3D output, that easily adds notations and colors, by applying textures. The colouring process is said to take place at the same time as when the printhead deposits material. It has a working area of 210 x 300mm and can print up to 300mm in the Z axis.
Tomek Pluciennik added: "We are in the final stages of commercialisation and excited about how professional and education customers will have access to affordable full color 3D printer. At less than 10k Euros our system will cover a wide range of applications in industry, education, architecture, medicine, marketing, art & entertainment, and rapid prototyping and low volume manufacturing."
We are waiting for more information on this exciting collaboration. OVE will be taking pre-orders during FORMNEXT between 19 – 22 of November and shipment should start by mid-2020. 
You can find more information HERE.
What do you think of this full-colour FDM 3D printer? Let us know in a comment below or on our Facebook and Twitter page! Don't forget to sign up for our free weekly Newsletter, with all the latest news in 3D printing delivered straight to your inbox!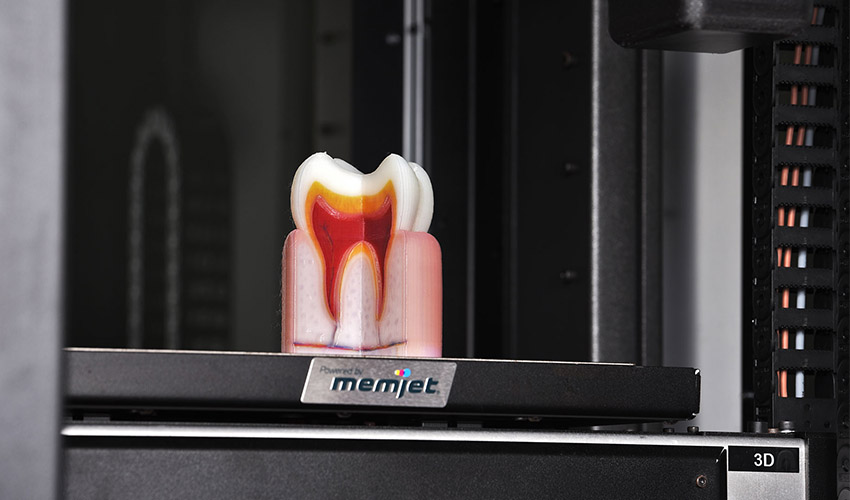 ---
You may also like