Freeform Injection Molding, the New Platform Dedicated to 3D Printed Tooling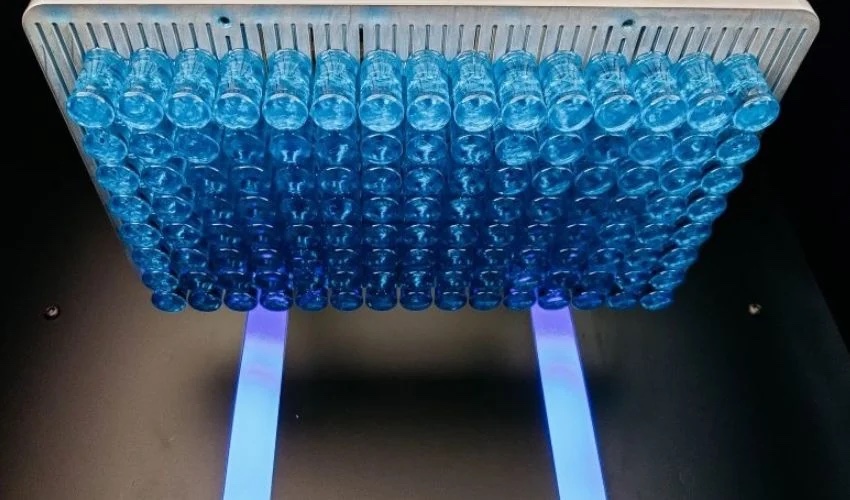 As you may know, several initiatives to promote the use of additive manufacturing in the tooling sector which have been launched. And recently, another more project along these lines has been developed. Industrial 3D printer manufacturer Nexa3D, based in California, has partnered with Addifab, one of the pioneers of 3D printing in the tooling industry, to bring forth the Freeform Injection Molding (FIM) platform. Originally shown in 2019, this platform aims to provide professionals around the world with a solution for making molds of any size using Nexa3D's NXE 400 systems. Through this collaboration, the two companies hope to provide many industries with an effective solution to the problems faced by the tooling sector.
Designed to industrialize and improve tooling production processes, the FIM platform offers professionals new opportunities. In the press release, Lasse Staal, CEO and co-founder of Addifab, outline what the companies envision to be the benefits of Freeform Injection Molding: "Injection molding is a complex process, and the tool building is the most complex part of the process. With Freeform Injection Molding, we provide injection molders with a fully transparent set of tools (no pun intended) that will allow them to fast-track tool designs and validations while raising the bar on tool innovation. Now we can take these capabilities to the next level by partnering with Nexa3D to broaden access and superpower performance."
The Advantages of Freeform Injection Molding
According to those involved in the project, the FIM platform will allow users to manufacture molds in just a few hours, instead of several week. This thus would allow them to move on to the production stage much more quickly. In addition, the solution allows the design of molds with complex geometries, impossible to obtain with conventional methods, compatible with the majority of thermoplastics, especially high-performance ones.
This approach is one that has been rapidly gaining in popularity in recent years in both injection molding and 3D printing. Though the methods are often pitted against each other as "rivals," it has become increasingly clear that by combining the two, manufacturers can get the best of both worlds. With 3D printing, users can make more complex molds faster and cheaper. And by combining these with injection molding, they will also acquire the benefits of using that technology, notably when it comes to large series. This logic is what has driven this joint solution from Nexa3D and Addifab.
Carsten Jarfelt, Addifab US sales manager, concluded, "I am truly excited to take this important next step with the team members from Nexa3D. The packages we are offering to injection molders are truly outstanding, and we look forward to connecting with innovators and thought leaders in the US and elsewhere." For those interested in seeing Freeform Injection Molding in action firsthand, Nexa3D and Addifab will be showcasing it at the RAPID+ TCT scheduled for May in Detroit. The solution will then be marketed through Nexa3D's reseller network. You can also find more information in the press release HERE.
What do you think of the Freeform Injection Molding solution from Nexa3D? Let us know in a comment below or on our Linkedin, Facebook, and Twitter pages! Don't forget to sign up for our free weekly Newsletter here, the latest 3D printing news straight to your inbox! You can also find all our videos on our YouTube channel.
*Cover Photo Credits: Nexa3D