Forward AM and Xuberance Announce Additive Manufacturing Technical Center in China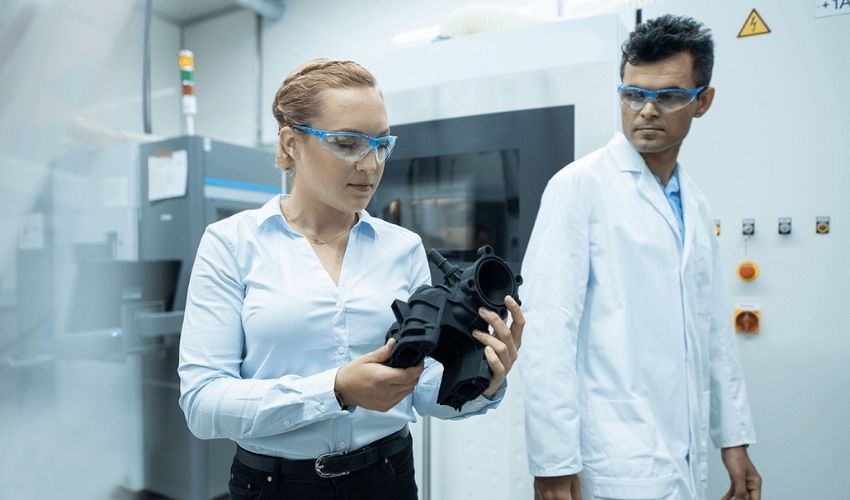 Interest in additive manufacturing, specifically in the Asia-Pacific region, continues! Forward AM is joining companies like EOS and Arburg, and has opened a new Additive Manufacturing Technical Center (AMTC) in Shanghai, China. The new center is a collaboration between Forward AM and Chinese 3D printing design and service company, Xuberance. It has been designed to be a hub of expertise for solutions and materials for the AM market in China and in Asia. The move comes amid rapid growth in the area over the past few years, as China quickly becomes one of the countries with the biggest AM market in the world.
Though not yet as developed as in the United States, the additive manufacturing (AM) market in China specifically has been booming in recent years. Already in 2019,  China was considering a promising market for 3D printing, with some considering that China would be the fast-growing country in the 3D printing market in the coming years. This seems likely, as according to an authorized Chinese government portal, in November 2020 China's major AM manufacturers reported a total operating revenue of about $1.14 billion USD (7.5 billion yuan). This was a significant increase from the previous year, about 10.3%, an impressive number considering the pandemic. Another report noted that there was a 68% increase worldwide in the shipment of desktop 3D printers out of China during the same time period.
Furthermore, from this year's 3D Printing Sentiment Index, from Ultimaker, suggested that a large driver of adoption in the country was the pandemic, as supply chain breakdowns prompted interest in local manufacturing solutions. That report notes that 3D printing is well known in the country with 84% of respondents at least aware of AM. Additionally, it was ranked fifth, behind the US, UK, Germany and France, in terms of use of 3D printing, making it one of the top 10 countries globally that was successfully adopting AM technologies. Though this is perhaps not surprising if you consider the vast number of AM manufacturers in the country, such as IEMAI and Creality, it is understandable why so many international manufacturers are hoping to move and expand into the nation.
The Latest Chinese Additive Manufacturing Technical Center
This latest AMTC is a sign not just of the interest in the region but of the continued growth of 3D printing in China. The two companies emphasized in the press release that this initiative was a way to combine their individual strengths, giving customers fully integrated 3D printing solutions going forward. Notably, Forward AM will be offering it's wide range of high-performance 3D printing materials and engineering expertise (as well as an investment of BASF Venture Capital in Xuberance) while Xuberance will provide its own know-how in 3D printing services and design solutions.
Customers at the new center will be able to make use of a number of major 3D printing technologies including selective laser sintering (SLS), photopolymer 3D printing (for example SLA and DLP) and fused filament fabrication (FFF). The center has been designed to reach customers through the Asia-Pacific region. Of course, the center as well as the investment from BASF will also allow Xuberance to accelerate its own growth.
François Minec, the Managing Director of BASF 3D Printing Solutions concluded: "The establishment of the new AMTC in Shanghai marks an important step for us,  as we are now able to offer customers in Asia-Pacific a perfectly integrated service  – from consultancy, through our high-performance materials, to direct component printing and great design services for successful 3D printing. We are confident the  AMTC will become a key hub for Additive Manufacturing in this region, strengthening  our capability to co-innovate with our customers." The center will be located Shanghai Lingang Songjiang Science Park, you can find out more in the press release HERE.
What do you think of the new Additive Manufacturing Technical Center in Shanghai, China? Let us know in a comment below or on our Facebook and Twitter pages! Don't forget to sign up for our free weekly newsletter to receive all the latest 3D printing news straight to your inbox!
*Thumbnail Image Credits: BASF Forward AM