3D printing speeds up the design of a racecar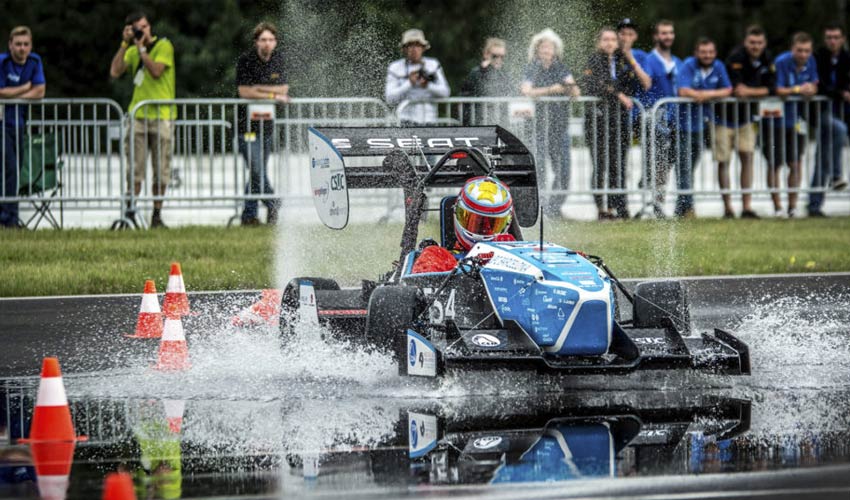 While additive manufacturing is becoming a hotter topic each day in the automotive sector, it seems that students are also becoming very interested in it, particularly in regards to designing the parts of their racecar. This year at the annual Formula Student competition – a competition where students from all around the world are brought together with the aim of designing, building and testing their small racecars – a team of engineers from the Polytechnic University of Catalonia decided to use 3D printing to create their cars.
The team used 3D printing in particular for their steering wheel, so that it could match all types of driving. A method that saved them a lot of time as participants only have 9 months to complete their ambitious project. This time, 40 Spanish engineers, forming the ETSEIB Motorsport team, focused on 3D printing, especially on BCN3D Technologies' FDM technology.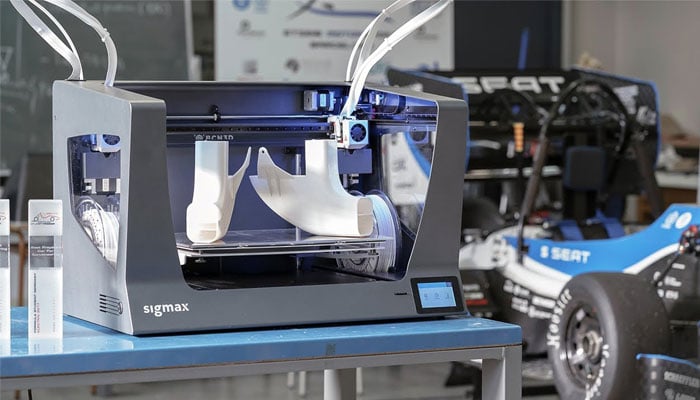 3D printing to reduce manufacturing costs and delays
The Spanish manufacturer is behind the Sigma and Sigmax desktop printers, the latest extrusion machine in the range. The Spanish team claims that it chose Sigmax for its generous print volume – 420 x 297 x 210 mm – but also for its mirror mode which offers the possibility to print two symmetrical parts at the same time, which is particularly interesting in the automotive sector. They also probably appreciated the different sized nozzles that allow you to create smaller or larger pieces, with more or less precision.
After training in the use of the 3D printer, the Spanish team then integrated 3D printing into their daily operations, speeding up the process of designing and manufacturing the finished parts. In addition, the engineers explained that the whole validation phase has improved because the engineers could create their CAD designs very quickly and present functional prototypes. They added that they did not have to go through external suppliers, which helped to shorten manufacturing times and to imagine new concepts and ideas.
3D printing also allowed them to directly produce their finished parts such as the brake lines, cable ties and the steering wheel that were then able to be directly mounted on the racecar. The engineers even printed 3D molds to create carbon fiber parts. They claim to have saved thousands of euros in the development of their racecar and saw a return on their investment from the first month they used the 3D printer.
Find more information on BCN3D Technologies' official website or in the video below:
What do you think of the use of 3D printing in racecar design? Let us know in a comment below or on our Facebook and Twitter pages! Sign up for our free weekly Newsletter here, the latest 3D printing news straight to your inbox!