Formnext Connect: what did the community think?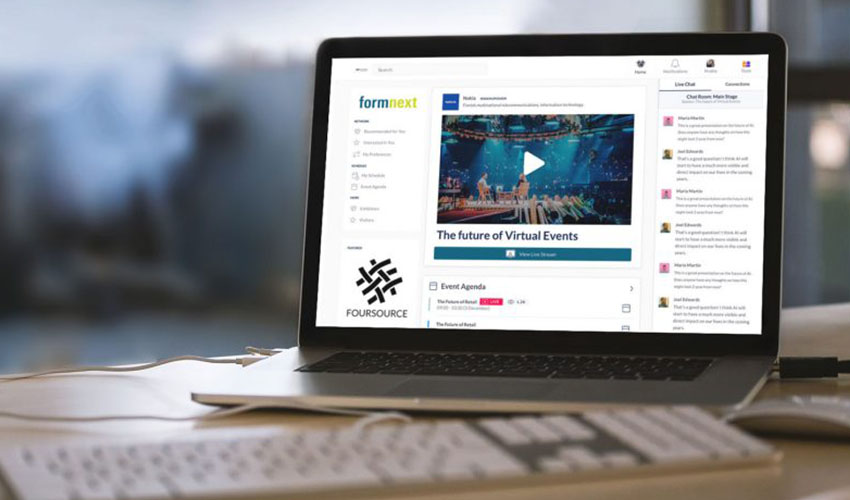 Formnext Connect closed last week. After much anticipation from the community on what the physical event turned digital would look like, the event did not disappoint! The organisers stated in their press release "Formnext Connect succeeds as the digital heart of the international AM industry." Mesago Messe Frankfurt GmbH further revealed that 8,541 active participants from more than 100 nations participated in this virtual edition. Additionally, 203 exhibitors were present, with about 2,200 representatives showcasing 1,412 different products. The digital event provided 221 lectures and presentations, and sessions were watched by 45,000 spectators. The event was remarkably different from what it was just a year ago, when everyone around the world would come to Frankfurt to meet in person. In 2019, Formnext had welcomed 850 exhibitors and 34,500 participants! So, what were these differences?
Overall Experience at Formnext Connect
The decision to turn Formnext into a virtual event was one that the organisers delayed until September, leaving them with about 8 weeks to prepare. Though it was a wise choice, organising the industry's largest trade show in a few weeks must have been quite the challenge. Nevertheless, the platform that we were introduced to on the 10th had some interesting features including the use of AI-supported matchmaking to connect with other participants and request meetings. Even though this was certainly a cool feature, nothing beats face-to-face interaction as we were told by Ricoh: "Naturally it is more difficult to engage with people on a virtual platform – people can simply ignore your requests, as with email, whereas it is more difficult to avoid a face-to-face approach!"
Just like in previous editions, the event hosted a number of international product launches, including new materials, post-processing solutions, and a SLM machine. Formnext Connect and the TCT Conference @ Formnext presented current trends and significant innovations from the world of AM, and gave a detailed insight into technological advances. Finally, the main stage hosted panel discussions with technology experts from the various user industries like aerospace, automotive, construction, medicine, etc. The quality of the content was undoubtably very good and it was great to see that innovation hadn't slowed down during the pandemic.
Now, comparing Formnext Connect to other virtual events, it's fair to say that the organisers did not try to recreate an exhibition space. Instead, participants had to use the search function to view who was exhibiting and go through the various sections on the left of the screen to check the planning, main stage, meeting requests, etc., which was not the most intuitive display. Ricoh commented on this: "The Expert Sessions were the only way to happen upon a new discovery. This did make exploring a little static – at other online events we are used to there being a virtual recreation of the exhibition space with site maps and virtual stands."
For exhibitors presenting their solution, as one can imagine, it was trickier virtually, BASF Forward AM told us: "Showing a headrest designed with a lattice structure is one thing, but we think customers could understand the benefits way better when they are able to touch the part." DyeMansion also agreed: "The interaction with our potential customers and AM users was not comparable to when you have a physical product. Our finishing solutions and colors are something that you really have to touch and feel to perceive the added value."
Any perks to going digital?
There are some benefits to going digital too! For anyone attending or exhibiting it was simply "less organisation and logistics," as 3YOURMIND put it. For companies, it is not hard to imagine that the cost of getting a team over to Formnext is not cheap, and for exhibitors there is also the cost of renting and setting up the booth, BASF Forward AM added: "No flights or travel was necessary, and no carrying around of 3D printed parts." Even for the regular participant, the simplicity of just logging in to the platform to attend meetings or viewing a panel discussion with top experts is not to be taken for granted!
Surprisingly, the digital format made sessions more accessible than in a physical setting as we were told by Ricoh: "In some circumstances the digital forum gave us the opportunity to reach more people. We had 100 people attend our Expert Session on SLS printing with thermoset, when we might not have had 100 people arrive at the stand at one time to see a demonstration. It's also really useful to have these Expert Sessions available on demand on the FN platform to catch up over the next few weeks."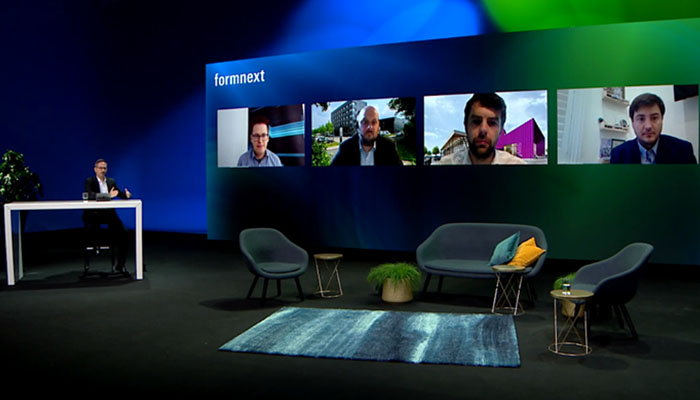 Many we spoke to are definitely excited to attend the physical show again as it is a whole other experience. DyeMansion concluded: "We have never felt so physically agile after a week of Formnext. On a physical event, all the drinks and talks until early in the morning are really exciting and worth it, but also sometimes kind of exhausting! However, walking around the exhibition, exploring the booths with new technologies and new companies in our industry that we did not know before, cannot be replaced!"
You can find more information on Formnext Connect HERE. Did you participate in the event this year? What did you think? Let us know in a comment below or on our Facebook and Twitter page! Don't forget to sign up for our free weekly Newsletter, with all the latest news in 3D printing delivered straight to your inbox!