Formlabs' Latest Report Shows Increasing Adoption of Additive Manufacturing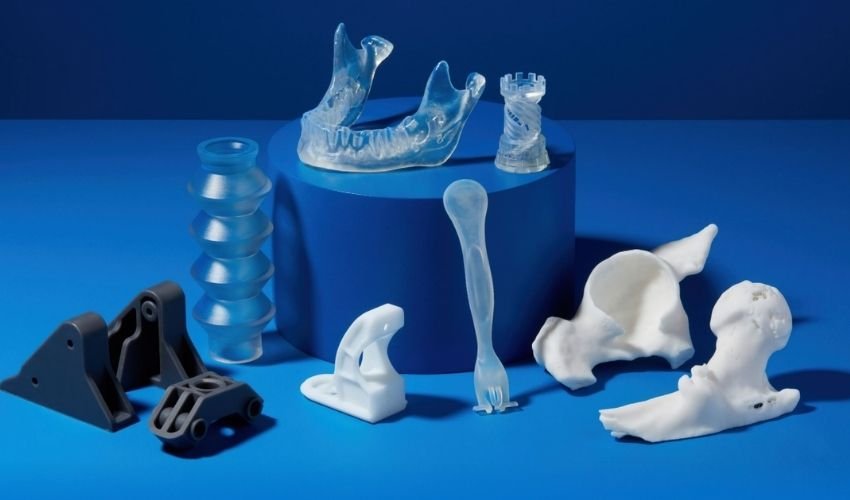 Formlabs recently released its first-ever study, the aptly-named "2022 3D Printing Application Report." The market research was conducted by the company in conjunction with Industry Week and Machine Design in November 2021 and received more than 400 responses. The report specifically shows how much the adoption and attitude toward 3D printing has changed. Over the past two years, the use of additive manufacturing has continued to evolve, according to Formlabs. This is thanks to new consumer behavior and changing requirements. Additionally, the study clearly showed what we have already started to see, that 3D printers are not only used for the production of protoytypes but for more industrial applications, including end-use parts.
In the introduction of the study, co-founder and CEO of Formlabs, Maxim Lobovsky, explained that the pandemic was a crucial turning point for the digital revolution. He commented, "Over the past few years, we have seen a rapid expansion of digital fabrication applications into manufacturing processes. Accelerated by COVID supply chain disruptions, we've seen 3D printing add flexibility, mitigate risk, streamline workflows, and support traditional manufacturing methods in new and exciting way." Manufacturing in particular has benefited, he continued, with companies steadily expanding their own 3D printer capabilities.
In fact, almost half of the companies surveyed said they had already set up their own teams dedicated exclusively to additive manufacturing. This perhaps gives reason to believe that 3D printing has ushered in and brought together the era of mass production and customization. This combination is enabling more and more companies to move away from prototypes and towards 3D printing end-use parts. In this case, the survey data shows that rapid prototyping (58%) and the creation of models and props (53%) are still important applications, though the boundaries of prototyping are already being greatly expanded. Greater flexibility, more durability and other features are enabling companies to use additive manufacturing to create final products. Indeed, over 60% of existing 3D printing users are already using this for their end products, with one-third of new users also using the technology in this way.
Formlabs Study Shows Higher Adoption of 3D Printing
Formlabs' report notes that there has been tremendous growth in 3D printers since the pandemic began in March 2020. During this time, many companies were forced to redesign their manufacturing processes from start to finish. According to the results of the' study, in order to continue to meet customer demands, this means rethinking how we use 3D printers. A focus especially should be put on how they can be used to address supply chain issues and personalize devices. Small-batch products can also be produced more cheaply and easily thanks to additive manufacturing. Companies can satisfy their customers' needs much more easily as a result – whether it's custom headphones or the latest sneaker drops. However, what it boils down to is that companies value AM as an advantage over their competitors and thus arrive at innovative products more quickly.
The 3D printer has long since surpassed the Swiss Army knife as an all-around tool. Thanks to its adaptability, it offers the unique ability to keep entire productions even when using different materials. According to the survey, a total of 57% of respondents said they use additive manufacturing primarily as a solution to supply chain issues. This allows companies to determine their internal 3D printing capabilities independent of suppliers.
According to Formlabs, additive manufacturing provides companies with a more flexible manufacturing method that is not only less expensive, but also faster. One other insight showed that manufacturing in-house using 3D printing reduces the number of nodes in the supply chain and therefore also shortens the respective lead times of a product. This means that the final product can be delivered to the customer faster, and at a lower price as well. In addition to supply chain concerns, sustainability is another key issue for 70% of new 3D printer users. By contrast, among existing users, only 30% see sustainability as one of the deciding factors for using additive manufacturing.
Of the participating companies, a total of 72% stated that they already make use of 3D printing technology. However, this figure must be further differentiated: here, a total of 76.4% prefer to use their own 3D printing machines internally. In contrast, the remaining 23.6% prefer to outsource their business activities related to 3D printing to third-party providers. The most commonly used technology is Fused Deposition Modeling (FDM), also known as Fused Filament Fabrication (FFF). The main reason: its significantly low price. However, as companies are already producing end products through 3D printing, they are also increasingly adapting their technologies accordingly. Accordingly, SLA is used by 56% and SLS by 44%, both of which have increased from previous years while FDM has slightly decreased.
Investment in 3D Printing Continues to Grow in 2022
The outlook from Formlabs' market research also shows a positive trend in 3D printing in the future. In fact, 64% of the companies surveyed that have introduced the use of additive manufacturing in the past two years would like to make medium to large investments in 3D printing in 2022. Another 70% or so would like to do so with in the next two years. This can be attributed in no small part to the fact that three out of four companies believe that 3D printing has revolutionized manufacturing as a whole. The way products are designed has fundamentally shifted in a more customized direction, which is entirely in line with customer preferences. In addition, 72% of respondents believe that 3D printing is enabling more customized manufacturing, as well as 71% saying that AM is becoming a cornerstone in manufacturing and development.
In conclusion, Formlabs states that the demands on the job market will continue to change in the future. CAD skills and experience in 3D printing will become increasingly important – universities and other educational institutions should adapt their range of software and hardware in order to be able to provide the next generations with optimum training. If you are interested in learning more, you can download the report for free HERE.
*Cover Photo Credits: Formlabs 
What do you think of this latest study from Formlabs? Have you seen increased adoption of 3D printing over the past year? Let us know in a comment below or on our Linkedin, Facebook, and Twitter pages! Don't forget to sign up for our free weekly Newsletter here, the latest 3D printing news straight to your inbox! You can also find all our videos on our YouTube channel.