Formlabs Announces Color Printing for their SLA 3D Printers
Published on December 11, 2017 by
Jamie D.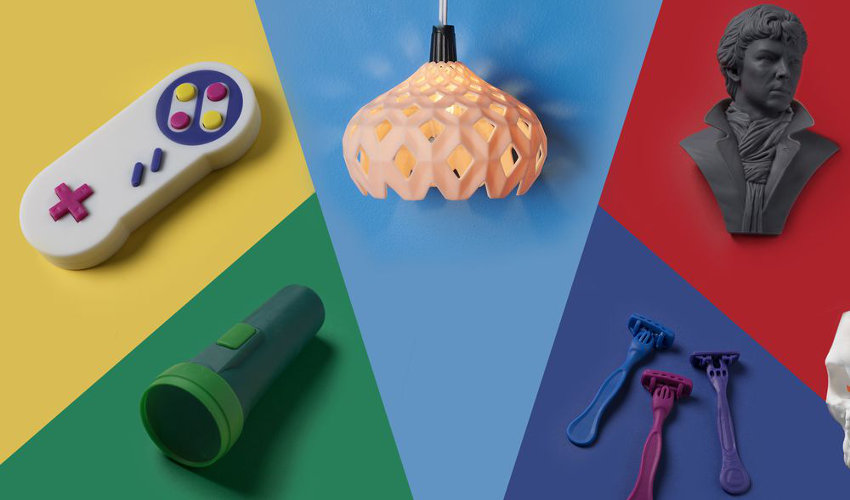 3D printer manufacturer Formlabs will launch a new range of resins for their SLA machines including color. The Color Kit is available for their Form 2 3D printer, and will print color parts. This is important as it eliminates the need to paint the finished object after printing the plastic.
Formlabs Color Kit
3D printing in color is growing in demand in the market. There are already a range of colored filaments available and 100% color 3D printers are being released, such as the Da Vinci Color from XYZPrinting. Other technologies allow the mixing of color, such as PolyJet. This allows users to create their own colors to make polychrome objects. However, with stereolithography, color options are more limited. There are fewer colored resins compared to filaments, but Formlabs' Color Kit could make the beginning of integrated color solutions for desktop SLA 3D printers.
The Color Kit doesn't allow 3D printing, but the user can print with any solid, opaque or matte color. The advantage of a colored resin is that they are more resistant to wear compared to paint and requires less work from the user.
Many Color Options
These new solutions come with a basic color cartridge and 5 color bottles in cyan, magenta, yellow, white and black. The kit comes with pipettes and the guide to creating different colors. To make these colors you have to use the right amount of each color via the pipette and mix everything before inserting the cartridge into the printer.
Formlabs explains this further: "For prototypes, design models and other parts where aesthetics is the top priority, Color Kit allows you to directly print many models in a uniform color, without having to devote extra work to painting and finish." This suggests Formlabs are preparing for a big 2018.
In addition, Formlabs have released this witty video describing the Color Kit in more detail:
The Color Kit is part of Formlabs' Form X program, which also includes ceramic resin. The Color Kit is further described on the Formlabs website.
What do you think of Formlabs introducing Color Printing? Let us know in a comment below or on our Facebook and Twitter pages! Sign up for our free weekly Newsletter, all the latest news in 3D printing straight to your inbox!