Top 5 Videos: Ford Motor Co. and Carbon discuss 3D printing
Published on October 18, 2020 by
Aysha M.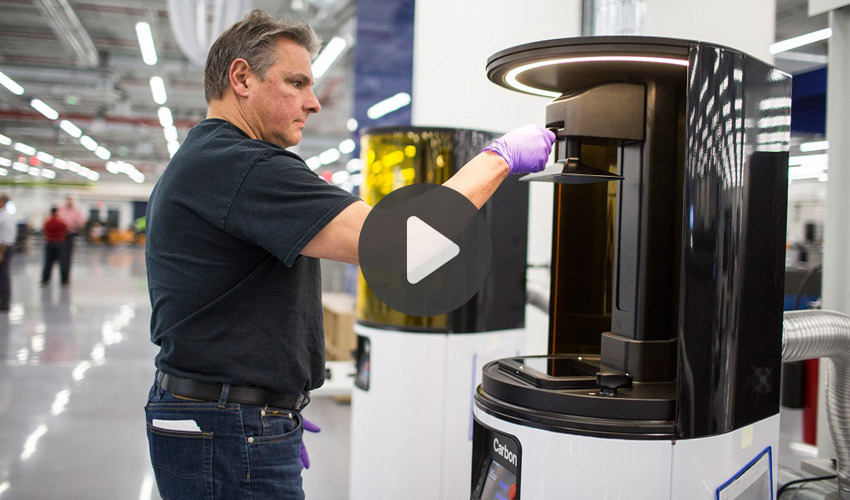 This week we found the top 5 videos about 3D printing and the way additive manufacturing is changing production. The technology has infiltrated many sectors, from medical to automotive – check our selection of the week to keep up with the innovations! If you enjoy these, you can view even more 3D printing videos on our Youtube channel. Hope you'll enjoy and have a great Sunday!
Top 1: ADDITIV digital World, the virtual AM event
While all physical events have been cancelled due to the health crisis, we had to reinvent ourselves and find ways to keep networking with the AM community, sharing our innovations and advancing the industry. That is why we, at 3Dnatives, launch our own virtual events, under the name ADDITIV digital. After the success of the French and Spanish editions, ADDITIV digital World will take place on October 22nd, with experts from companies and institutions such as NASA, Facebook, MIT, Ford Motor Company, and more, speaking at the conferences. Registration is free, take advantage! The event will take place from 8am to 6pm (EDT), don't miss it!
Top 2: Choosing a 3D printing process with Ford and Carbon
As we know, Ford Motor Company has been using additive manufacturing for years to speed up its prototyping phases, as well as to produce final parts. The company works particularly close with the AM manufacturer Carbon, the inventor of Digital Light Synthesis (DLS) technology. They have launched a series of videos called #AskAnAdditiveExpert in order to provide as many practical tips as possible to users of its machines. In this video, Carbon discusses with Ellen Lee, Technical Leader of Additive MFG at Ford Motor Co. She explains how and when to use 3D printing for automotive part development. How do engineers at Ford determine when to use AM or a conventional process? How to decide on the design of the parts and how to choose the right 3D printing technology? Learn the answers in the video below.
Top 3: Desktop Metal, clients testify
In today's market, there are many additive manufacturing technologies, compatible with many materials. Metals are part of it and in recent years it is a process that has been growing rapidly. Desktop Metal, recently listed on the stock exchange, is one of the manufacturers working to offer metal 3D printing technologies. It has developed two metal AM solutions to provide companies with a reliable and sustainable way to design even the most complex parts. In this video, you can watch the testimonials of different users who have worked with Desktop Metal's machines, in different  sectors around the world.
Top 4: Adidas FUTURECRAFT STRUNG shoes
Adidas recently unveiled its FUTURECRAFT STRUNG shoes, which combine 3D printing and unprecedented textile innovation. In fact, the upper part of the shoe is manufactured with a robot arm, where each thread has been placed according to the input to create a lightweight, seamless shoe that allows natural foot movement. The sole is 3D printed on a Carbon machine, with the famous lattice structure. It will be a while before the unique sneakers can be purchased, as Adidas plans to market it in late 2021 or even early 2022.
Top 5: Swiftool Precision Engineering (SPE) chooses AM
Swiftool Precision Engineering Ltd is part of the SPE Group and is a supplier of safety critical parts to the nuclear, petrochemical, and more recently aerospace markets. The UK award winning company has been supplying precision machined components, kits and precision machined assemblies to clients for over 40 years. Some of their clients include Rolls-Royce, Baker Hughes and Bombardier. Striving to be ahead of their competitors, Swiftool has integrated 3D printing technologies into its production processes. The adopted Stratasys' AM solution, more precisely, the Fortus 450mc, which  uses ULTEM and nylon. Are they happy with their investment? See for yourself in the video below.
What did you think about the videos of this week? Which one is your favorite? Tell us in a comment below or on our Facebook and Twitter pages! And don't forget to sign up to our free weekly Newsletter to keep updated on all the latest news in the 3D industry coming straight to your inbox!