Fleet Space Has Launched its Centauri 5 Satellite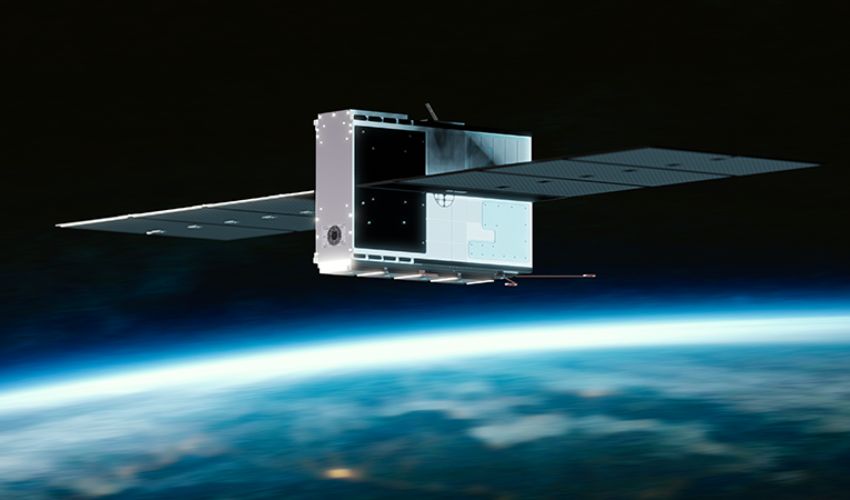 You may remember Fleet Space, the Australian company that plans to send fully 3D printed satellites, named Alpha, to the Centauri constellation. Though those satellites are not yet ready for launch, the company recently made a significant step forward. On May 26th at nearly 4AM in Australia, Fleet Space Technologies launched its Centauri 5 satellite on the Space X Falcon 9 Transporter-5 mission, the company's third launch with SpaceX. Like the Alpha satellites, Centauri 5 has integrated 3D printing into its design, notably in the all-metal patch antennas.
Additive manufacturing has been taking a noticeable role in the development of Australia's defense and space technology in the past few years. Companies such as Fleet Space and SPEE3D are pushing 3D printing in the sector as a way to make parts faster, more cost-effectively and with interesting geometries. Considering that Australia's space technology industry is predicted to be worth $12 billion AUD (approximately $8,616,598,010 USD), it could provide a fertile breeding ground not just for the adoption of 3D printing, but for further innovation in AM in general.
 What We Know About the Centauri 5 Satellite
Now that it is launched, the Centauri 5 satellite will be in Low Earth Orbit (LEO) at an altitude of 530km (330 miles). The goal of the satellite is to provide coverage for current and future generations of IoT devices, adding on to Fleet Space's already sizeable satellite fleet. The Centauri constellation alone has six which are operated in collaboration with Tyvak International.
Additionally, what the company claims to be a world's first, the Centauri 5 satellite has integrated entirely 3D-printed, all-metal patch antennas, antennas with a low profile that can be mounted on a surface. This is especially significant for Fleet Space because they note that the advances in 3D printing technology will help them in the development of the fully 3D printed Alpha constellation, set to launch during 2023. However, the company has not yet gone into significant detail regarding the AM technologies used for the creation of these satellites, though we can assume that contrary to many other projects for satellites, this one has used some kind of metal additive manufacturing.
Flavia Tata Nardini, CEO and Co-Founder of Fleet Space, concluded, "We've built our business and reputation by consistently delivering on our stated goals, and developing technologies that address real human and commercial needs reliably and cost-effectively. Centauri 5 will bring important new capabilities to our existing constellation. It also supports the development of our forthcoming Alpha constellation, which enables our pioneering ExoSphere mineral exploration tool with transformational benefits for the exploration of critical energy transition materials." You can find out more about the satellite in Fleet Space's press release HERE.
What do you think of the launch of Fleet Space's Centauri 5 satellite and the use of 3D printing in the project? Let us know in a comment below or on our Linkedin, Facebook, and Twitter pages! Don't forget to sign up for our free weekly Newsletter here, the latest 3D printing news straight to your inbox! You can also find all our videos on our YouTube channel.