The First 3D-Printed Military Barracks Unveiled in Texas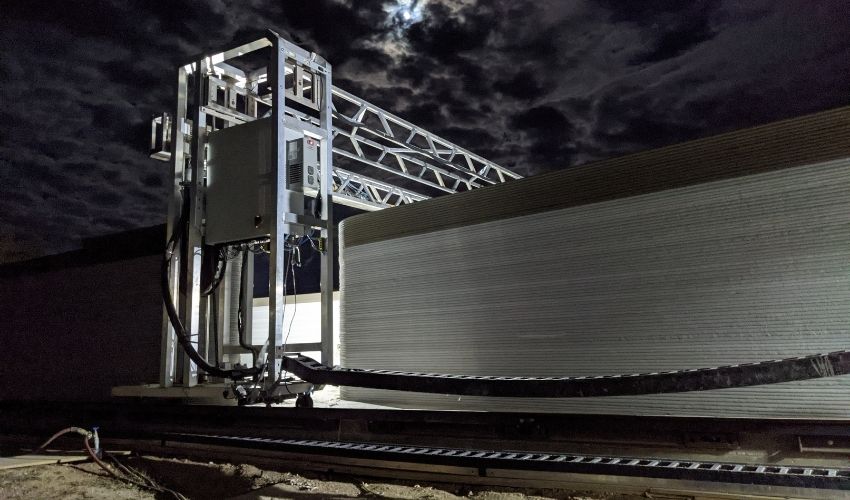 Once again, Austin-based, ICON, is in the news. This time however, it is for something that once again has brought them down to Earth. The company has partnered with the Texas Military Department, Logan Architecture and Fort Structures to create the largest 3D-printed structure in North America: training barracks at the Camp Swift Training Center in Bastrop, TX. The barracks were made using ICON's Vulcan construction system and marks the first time that soldiers will actually live in printed barracks. The U.S. military plans to use the technology on even more projects, including those overseas and humanitarian buildings.
ICON has certainly not been idle in recent months. In March, they announced the first 3D-printed multi-home project in Texas, East 17th Street Residences, which were multi-story homes that were designed to be beautiful and sustainable. Then earlier this month, they were named as the creators of a 3D printed "Mars Surface Habitat" which was created to house people for a one-year study that will simulate life on Mars.These ambitious projects are all thanks to ICON's famous Vulcan construction system, a tablet-operated robotic printer than can be used to make buildings and homes out of a cement-based material.
This latest project is a 3,800 sq.-ft.building that will be home to a maximum of 72 soldiers or airmen as they train for missions. It was designed by Logan Architecture while Fort structures die the structual engineering and was made possible thanks to a SBIR Strategic Fund Increase (STRATFI contract) through AFVentures to which the Texas Military Department originally contributed. This is perhaps unsurprising when you consider how often 3D printing has been used by the U.S. military in recent years. The main advantage that 3D printing has, and the reason why TMD chose to use it in this case, is that it allows them to deliver barracks faster than with traditional construction, enabling them to replace temporary barracks with more efficient, permanent structures. In general, it is being considered also as a solution for forward deployed locations, as it could reduce time, costs and construction risks.
In the future, the U.S. hopes also to use this technology for humanitarian purposes. They noted that it could be useful to the National Guard especially who are often on the front lines of Humanitarian Assistance and Disaster Relief missions. By using 3D printing, the U.S. military will be able to build infrastructure and support communities rebuilding from national disasters. This would especially be useful in the Southern states and U.S. territories as hurricanes, earthquakes and other disasters have caused over $1.975 trillion in damage in the country since 1980 and homelessness due to destroyed homes is often one of the most pressing issues after a crisis.
Evan Loomis the co-founder of ICON certainly see this as just the first step, commenting: "It is an honor for the ICON team to work alongside TMD, AFWERX and the Defense Innovation Unit to have created these resilient, energy efficient 3D-printed barracks that soldiers can now call home during their training. ICON continues our missional work to deliver dignified, resilient shelter for social housing, disaster-relief housing, market-rate homes, and now, homes for those serving our country. We are scaling this technology across Texas, the U.S., and eventually the world. This is the beginning of a true paradigm shift in homebuilding." You can find out more about the project in the video below or in the press release HERE.
What do you think of the 3D-printed military barracks? Let us know in a comment below or on our Facebook and Twitter pages! Don't forget to sign up for our free weekly newsletter to receive all the latest 3D printing news straight to your inbox!
*Thumbnail Photo Credits: ICON