London student convicted for 3D printing firearm
---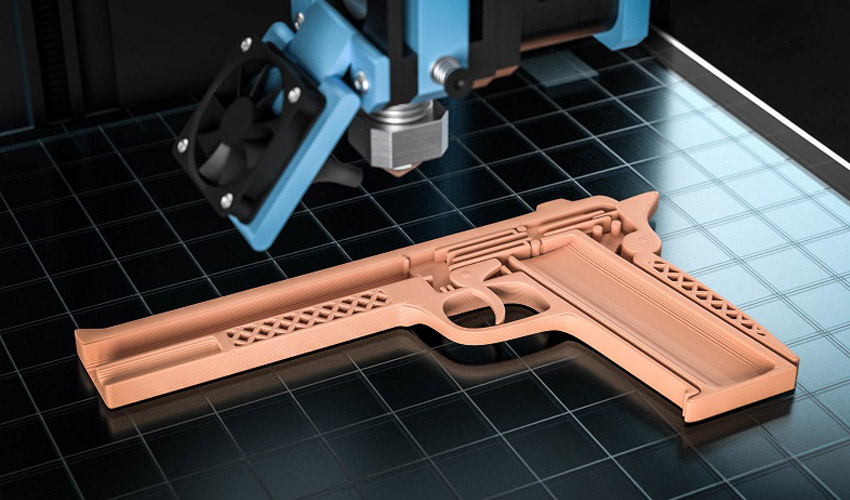 A student at South Bank University in London, Tendai Muswere, was arrested a few days ago for printing two guns in his apartment. The 26-year-old quickly pleaded guilty and claimed that he was producing props for a film project as part of his studies. The trial was a first in the UK and poses many questions as to the accessibility of gun models to be 3D printed.
The development of 3D printed firearms has grown, especially since their legalisation in the United States following a long battle between the courts and Cody Wilson, the first to release 3D gun models online. Sharing firearm files has societal consequences that can be dangerous as printing can take place directly at home without leaving any identifiable trace. Tendai Muswere was the first man in Europe to be caught in possession of 3D printed firearms but it should be noted that this is not the first time that a man has been arrested for this. In fact, a similar case occurred in Japan in 2014.
According to The Guardian and The Telegraph, police officers came to search the young Londoner's apartment in October 2017, hoping to find drugs. During the search, they found 3D printed firearm components from plastic resin that could be dangerous if assembled. Tendai Muswere's internet history also revealed that he had viewed tutorials on how to use a 3D printer to create firearms capable of firing live ammunition. The young man explained that he was working on a university project.
However, last week, Tendai pleaded guilty; the firearms he owned were specially designed for 3D printing. One is a Washbear plastic revolver, the other is a handgun called a Hexen Pepper-box. According to the court, one of the pistol's firing pins was replaced by a stronger copper component. Jonathan Roberts led the investigation and explained: "This conviction, which I believe is the first of its kind regarding the use of a 3D printer to make a firearm, prevented a viable weapon from falling into the hands of criminals and is an excellent example of a successful partnership between detectives, neighbourhood police and our forensic colleagues."
Tendai Muswere now faces a minimum sentence of five years for possession of prohibited firearms. The metropolitan police stated that there was, however, no widespread concern about the printing of firearms in London. You can find more information HERE.
What do you think of this conviction? Let us know in a comment below or on our Facebook and Twitter pages! Sign up for our free weekly Newsletter, all the latest news in 3D printing straight to your inbox!
---
You may also like