Interview with Field Ready about its humanitarian work using 3D printing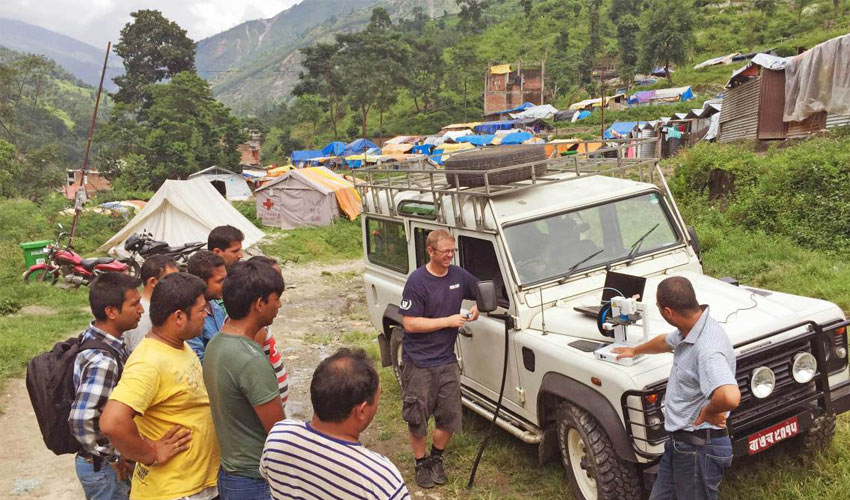 One of the advantages of 3D printing is that it allows parts to be produced locally and objects to be optimised as needed. No need to physically store or use suppliers on the other side of the world: thanks to 3D technologies, you can manufacture on demand from a digital file wherever you are. This is a key advantage that has attracted the Field Ready association: it uses 3D printers to help the most disadvantaged people, often in disaster areas, and creates all kinds of everyday objects to come to help to them. We had the opportunity to meet its director, Eric James, who explained to us where his idea came from and the benefits of additive manufacturing.
3DN: How did you come up with the idea of creating Field Ready?
Field Ready was borne out of several realizations. First, a deep passion for helping other people in difficult circumstances. This has been the primary motivator by everyone who is closely associated with Field Ready. Second, a frustration with the status quo. The aid sector has been slow to adapt and an innovation laggard. Finally, the opportunity to do something transformative. The needs are massive but so is the chance to impact positive change.
The concepts behind the organization were first developed in Silicon Valley by Drs. Eric James and Nick Haan in August 2012 but the ideas were based on decades of experienced in places like South Sudan, Afghanistan and Haiti. The organization was incorporated in 2013, received its US 501c3 status the following year and has since been registered in a number of countries.
Field Ready meets humanitarian and reconstruction aid needs by transforming logistics through technology, design and engaging people in new ways. We make useful items where they are needed to solve problems locally. We pass on these skills to others through training and capacity-building. We are pioneering innovative approaches to the toughest challenges regardless of the sector. The impact of this is dramatically improved efficiency making aid faster, cheaper and better.
3DN: What made you decide to use 3D printing in your projects?
The fact that it's an exponential technology means it has a number of advantages. It's flexibility, low cost and ability to make useful items wherever we work.
3DN: What do you print to help people and what kind of printers and materials do you use?
We start with the needs and work from there. In other words, we don't start with the technology and look for problems. We do this by localizing problem-solving, using participatory development techniques and human-centered design and then make useful items in ways that they can immediately benefit people. This may be health or medical, water and sanitation, items related to energy or even things that children or the elderly need.
Iteration is very important in this process and printers are a very good tool. For example, we've made unique and replacement parts for physicians. If it doesn't fit right, or if after trying the new device they want it to work another way, or even if it's the wrong color, we can relatively easily make a new one.
We've created a catalog of parts (in pdf form) that anyone can review, whether they are technical specialists, designers, engineers or someone with no training at all. Printable CAD files are maintained online. This includes dozens of 3D printable parts as well as many other items that use basic appropriate technology.
3DN: In your opinion, what are the benefits of using 3D printing for humanitarian aid?
We employ a range of technologies and relevant software to achieve extraordinary results in local manufacturing. The choice depends on the needs we find in the situations we work. In many cases, we use "appropriate technology" which works from the end-users perspective, particularly those that do not have a lot of resources. This is usually small-scale, labor intensive, easily replicated and repaired with local parts, decentralized and easy on the environment. Scale here refers to the size of the manufacturing sites, not the output or impact (our activities have the ability to reach people at a very large scale).
We also work with "exponential technology" including where it is applied to additive manufacturing which has astounding potential.  Additive manufacturing, including printers, CNC routers, laser cutters and different type of molding machines, has a range of applications. These are especially important to our approach given its flexibility and potential as this technology matures.
Ultimately, Field Ready's approach is informed not just by what technology is available today but what is possible in the years to come. For now, many of these items are only at the conceptual stage, such as those using nanotechnology, but in the near future these will be at a readiness stage where field trials will be necessary and our organization will continue to pioneer this approach. At the same time, whatever the technology, people will remain at the center of our approach with specific technologies remaining tools in addressing specific problems and challenges.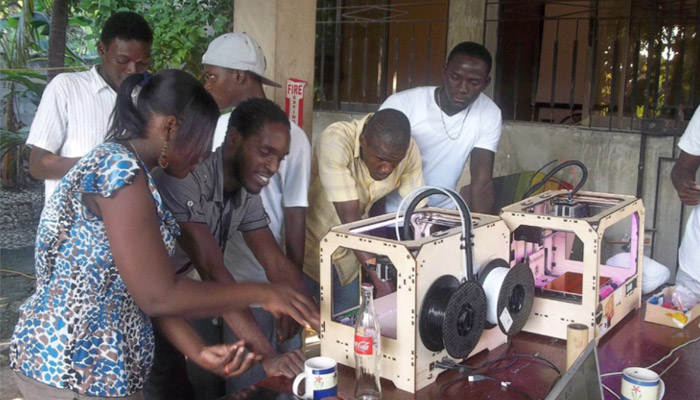 3DN: What are the challenges?
There are quite a few including cost, the experimental nature of the technology, and determining the right use cases. Of course, there are also issues like power outages, dust and moisture can impact specific prints but we are finding ways to manage these challenges. As great as 3D printing is, it's not a panacea for every need so we see it as yet another "tool in the toolbox."
3DN: What are your future projects?
We're working on a number of exciting areas. Geographically, particularly in East Africa and Latin America, we plan to return to and others, such as Syria, are sensitive to work in. We will soon be starting projects assisting the Rohingya refugees and we will expand our work in the Pacific where there are a large number of fragile states. Product-wise, we are actively working on mass production of key relief items and health-related supplies. We also have a number of important breakthroughs in progress including a water monitoring device.
We are also actively pursuing a partnership approach by creating an ecosystem that stresses humanity, rights, community and inclusiveness. In practical terms, this includes a growing group of people and organizations involved in "humanitarian making" and harnessing the power of local manufacturing capacity so that anyone anywhere can make what they need. We are also growing our capacity to respond to rapid onset disasters, such as earthquakes, tsunamis and violent conflict, and will continue to provide relief wherever we can.
3DN: Any last words for our readers?
We envision a better world where people can make what they need in an empowering way that creates resiliency. Our pioneering approach, we believe, will become mainstream to the point where current methods are considered antiquated. As the technology improves – becoming easier to use, less expensive and yet more advanced – it will need to be matched by the right mindset that is open to change, possibility and abundance. What is needed now, to paraphrase Thomas Edison, is a tiny bit of inspiration and a lot of perspiration.
You can find more information about Field Ready HERE.
What do you think of Field Ready? Let us know in a comment below or on our Facebook and Twitter pages! Don't forget to sign up for our free weekly Newsletter, with all the latest news in 3D printing delivered straight to your inbox!