Factum Arte: Creating and Conserving Art with 3D Printing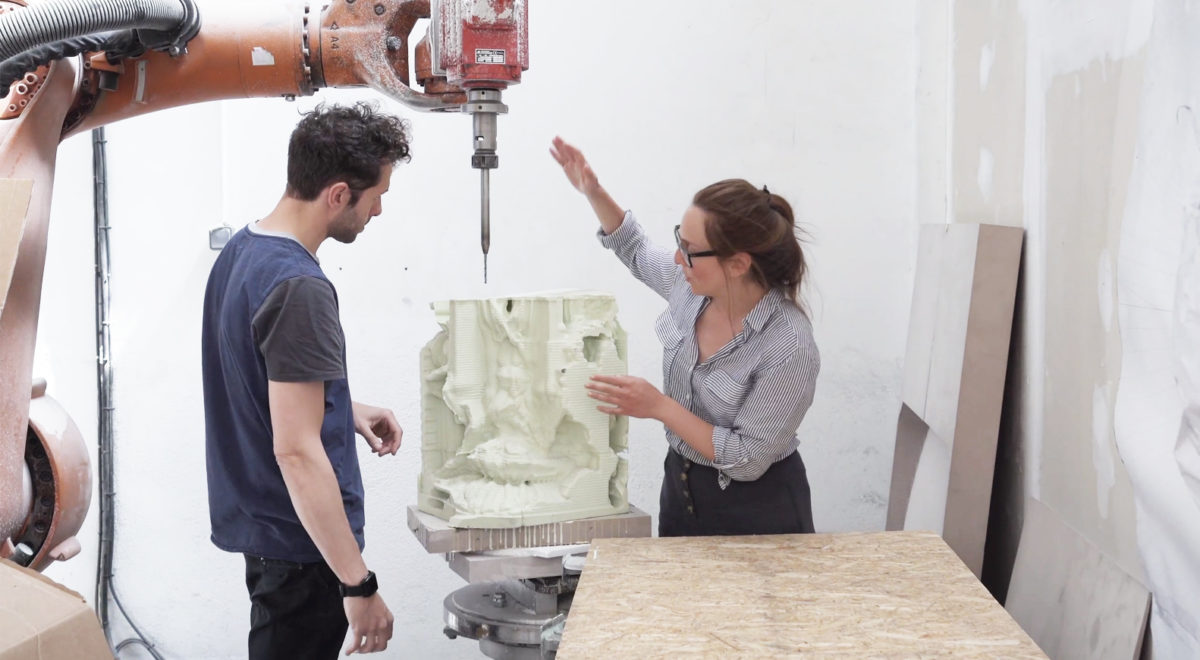 Factum Arte specialises in the conservation of cultural artefacts using new technologies, including several methods of additive manufacturing. The company was founded in 2001 by the artists Adam Lowe, Manuel Franquelo, and Fernando Garcia-Guereta, and now has locations in Madrid, Milan and London. Using non-contact high-definition 3D scanners, Factum Arte has been able to record several endangered sites and objects of cultural importance. These scans are then used to model and later print replicas using a variety of 3D technologies. Reproductions can promote accessibility to vulnerable cultural heritage sites around the world whilst still monitoring and maintaining their present condition. 3D printing technologies have enabled Factum Arte to reproduce works so faithful to the originals that they have been accused of forgery by critics.
While Factum Arte have received the most attention for their 3D printed reproductions, they have worked on a number of notable original projects, many of which are also predicated on 3D technologies, with renowned artists such as Anish Kapoor and Grayson Perry. Different pieces require different technologies as such Factum Arte use several different 3D printing technologies in their work, including stereolithography (SLA), Fused Filament Fabrication (FFF), Selective Laser Sintering (SLS), cement printing, and Canon Production Printing's Elevated Printing Technology.
Fused Filament Fabrication (FFF)
Factum Arte uses Fused Filament Fabrication (FFF), better known as Fused Deposition Modelling (FDM), to produce lower resolution preliminary models, mould forms and mechanical parts such as component housings. The workshops are equipped with in-house FFF machines with build volumes of up to 500 mm3 that are able to fabricate 3D models in a single piece or to produce multiple pieces that are later joined to create a final, larger form.
Stereolithography (SLA)
At Factum Arte, stereolithography (SLA) is the most common type of 3D printing. They use SLA to manufacture a range of parts, while small-scale preliminary models are fabricated in-house, larger parts are only prepared in the workshop, after which they are sent to an external manufacturer, such as Materialise. SLA machines are able to print larger objects than other methods of additive manufacturing, and still maintain high quality surface resolution. The quality surface resolution is particularly important in the production of highly detailed smaller models.
Factum Arte used SLA to create a rematerialisation of Gianbattista Piranesi's etching of an Isis tripod (left). The tripod was first modelled (middle) and then prototyped by Materialise with an SLA printer. Intricate details were added to the prototype by hand and then it was used to create a silicon mould to cast the tripod. The final piece was exhibited in 2010 (right).
Selective Laser Sintering (SLS)
Factum Arte use Selective Laser Sintering (SLS) to manufacture end-use parts, as SLS parts tend to be more stable and resistant against UV light than those produced by other 3D printing technologies. For this reason SLS is also used to manufacture mechanical components in both prototyping and end use applications.
In 2018, Factum Arte collaborated with London-based artist Shezad Dawood to produce a statue inspired by a Hellenistic piece in the Barakat collection, entitled On Becoming Virtual Octopi. Factum Arte´s Irene Gaumé prepared a 3D model that was subsequently additively manufactured with an SLS printer, cast in composite resin, and then coated with polychromatic paint.
Elevated Printing Technology
Factum Arte uses Canon Production Printing's (CPP) elevated printing technology to 3D print objects with very fine surface textures such as paintings and other "2.5D" objects. While they function in a similar way to flat-bed printers used to print 2D images, CPP elevated printers actually deposit multiple layers of ink onto a surface creating high resolution 3D surfaces. The photos below show CPP's elevated printing technology being used to produce a facsimile of Rembrandt's Portrait of an Old Man.
Cement Printing
Working with Anish Kapoor to investigate new ways of generating form, Factum Arte built a 3D cement printer able to print directly from CAD files. In 2009 the first sculptures were created with this technique, and later exhibited at London's Royal Academy. The idea behind this project was to use the live properties of different cement mixes to combine intention with chance.
What do you think about these 3D printed artworks? Do you think Factum Arte's reproductions are facsimiles or forgeries? Let us know in a comment below or on our Facebook and Twitter pages! Sign up for our free weekly Newsletter here, the latest 3D printing news straight to your inbox!