FabRx creates personalized drugs with additive manufacturing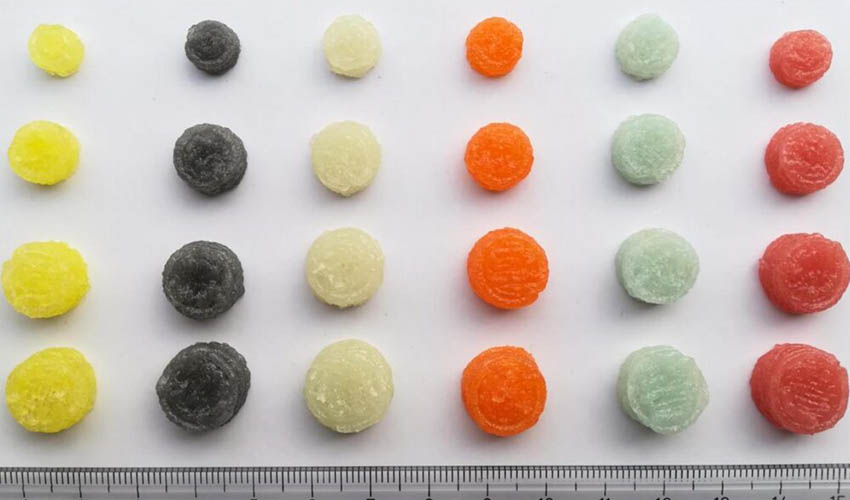 3D printing technologies provide great benefits for the medical sector, in particular for personalized medicine. We have already seen this with bioprinting tissue, made from patients' own stem cells. This innovative use of additive manufacturing has enabled several bioprinting projects to emerge with promising results. The possibility for the medical sector to provide customized solutions to patients by 3D printing drugs is also being investigated by some actors in the sector. FabRx, based in the UK, is one of those companies. It is dedicated to the development of pharmaceutical solutions that allow specific groups of patients to receive on demand medication. To learn more about this innovative technology, we interviewed one of the FabRx experts.
3DN: Can you present yourself and present FabRx?
My name is Patricija Januskaite and I am the Senior Formulation Scientist within FabRx. Established in 2014, FabRx is a pharmaceutical biotechnology spin out from University College London (UCL), specialising in the 3D printing of oral dosage forms.
3DN: What 3D printing technologies do you work with?
FabRx's new pharmaceutical 3D printer, M3DIMAKER™, focuses on multiple extrusion-based techniques for the manufacture of personalised medicines. We provide a choice of different printing nozzles through our sleek hardware system, adaptable to the pharmacist's specific requirements. In addition to this, the printer is equipped with advanced in-line quality control procedures as well as a fitted camera to monitor the manufacturing process and identify any faults during printing.
Alongside our novel 3D printing system, we have experience in fused deposition modelling (FDM), direct powder extrusion (DPE), selective laser sintering (SLS) and stereolithography (SLA). FDM and DPE are both extrusion-based technologies which have the capability of manufacturing multiple-drug combinations (polypills) as well as sustained or delayed release tablets. Selective laser sintering (SLS) incorporates a laser which we use to create drug-loaded printlets™ (3D printed tablets) with various characteristics, ranging from orodispersible to controlled release dosage forms. To manufacture sustained release medical devices and drug-loaded printlets™, we utilise SLA 3D printing which has the capability of using a light to transform a liquid into solid parts.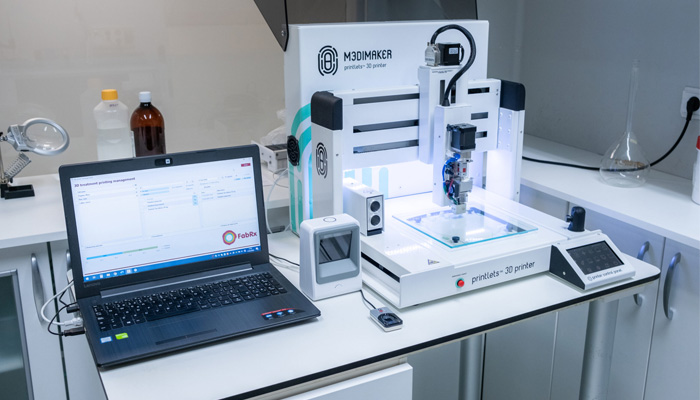 3DN: Who are your clients?
The M3DIMAKER™ has a vast number of applications in the drug development sector, ranging from the preparation of small batches for clinical and pre-clinical studies to ultimately fully personalised pharmaceutical products. A large number of patients such as children or the elderly are unable to swallow tablets, a common burden in the pharmaceutical industry. With our technologies, we are capable of producing drug-loaded chewable formulations with various doses, sizes and taste profiles to overcome these underlying issues and many more.
3DN: What is the importance of personalized medicine? Any predictions for the future?
Currently, capitally intensive processes are used to produce large volumes of identical (dosage, shape and size) tablets. However, treating patients via a 'one-size-fits-all' approach is unsuitable for many patient populations (i.e. children and elderly), resulting in undesirable side effects and lack of treatment effect. Personalised medicine has the capability of overcoming the major issues behind mass manufacture of specific medicines for niche patient groups, and we believe 3D printing is the optimal method of reaching that ultimate goal. In the distant future, we see personalised medicine as becoming the global everyday norm of manufacture, where the patient is the priority.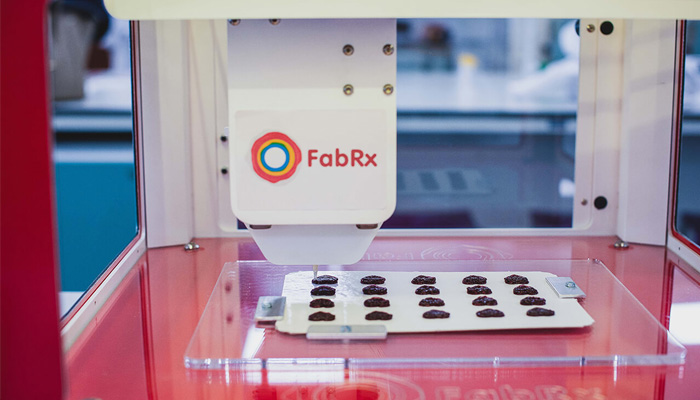 3DN: What are the future projects of FabRx?
At the moment, no instrument exists which offers a small-batch, highly flexible, rapid manufacture of pharmaceutical products of this type and this development places FabRx Ltd. at the forefront of personalised medicine manufacturing. As a result, no regulatory guidelines are in place regarding 3D printing as a manufacturing method of pharmaceutical products. We are currently in contact with several regulatory bodies around the world and are in the process of making M3DIMAKER™ the first and only approved pharmaceutical manufacturing 3D printer on the market!
3DN: Do you have any last word for our readers?
FabRx is taking big strides towards making personalised medicine a reality for patients and the pharmaceutical industry worldwide. If you would like to find out more about our work or purchase the M3DIMAKER™, you can more information on our official website.
What do you think of FabRx's work? Let us know in a comment below or on our Facebook and Twitter pages! Don't forget to sign up for our free weekly Newsletter, with all the latest news in 3D printing delivered straight to your inbox!