What's Next For Fabrica Group After Acquisition by Nano Dimension?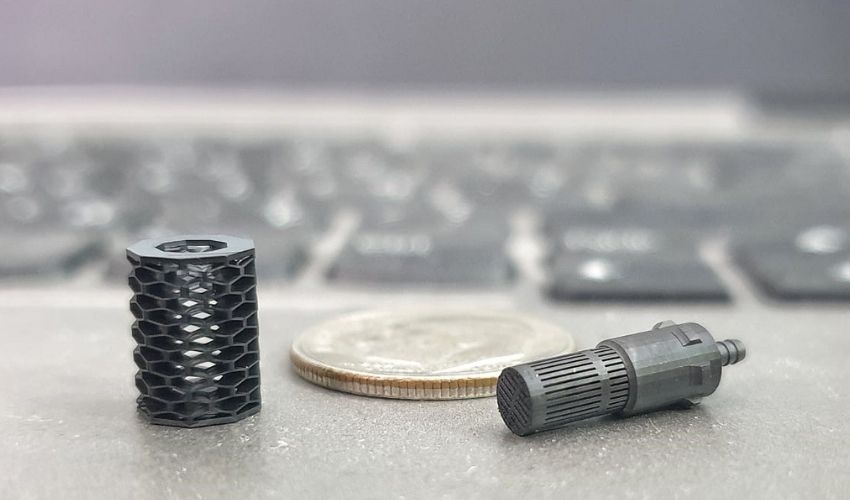 Never has it been clearer that the field of additive manufacturing never sleeps. Though many countries have still been struggling with lockdowns and resurgences of COVID-19, AM manufacturers have stayed busy. This is evident especially in the numerous acquisitions and mergers that have occurred. One such example was between two companies in the microscale additive manufacturing (AM) sector when Nano Dimension acquired Nanofabrica, now renamed Fabrica Group. We decided to catch up with Avi Cohen, EVP Global Sales for the company to discuss how the recent corporate alignment will change micro-AM and accelerate the adoption of the technologies worldwide. We also delved into the Fabrica 2.0 3D-Additive-Micro-Manufacturing-Machine, how it works and how it can change how manufacturers make micro plastic parts and components.
Restructuring at Nanofabrica
Earlier this year, Nanofabrica was acquired by fellow additive manufacturing company, Nano Dimension, a leader specifically in additively manufactured electronics (AME) and printed electronics (PE). Commenting on the acquisition, Avi Cohen, EVP Sales in Fabrica Group, noted several of the changes that have already taken place, "After Nanofabrica was acquired by Nano Dimension, it was rebranded Nano Dimension's Fabrica Group. At the same time, our AM solution Tera 250 became the Fabrica 2.0 3D-Additive-Micro-Manufacturing-System." While Nano Dimension focuses on micro-electronics, notably through their DragonFly material jetting system, Nanofabrica is known for various applications in microscale additive manufacturing including medical, micro-tooling, and more. The two companies' solutions complement each other, and it is expected that through their collaboration they will be able to advance even further in the relatively new micro-AM field.
Avi Cohen mentioned the advantages that it has had specifically on the commercialization of their technology, the newly christened Fabrica 2.0: "What we are now focusing on after the acquisition, and one area in which Nano Dimension can accelerate us, is with the further commercialization of the Fabrica 2.0. The machine is particularly useful for original equipment manufacturers (OEMs) in all industries that are looking to manufacture small parts. Or for that matter, larger parts that need a micron-level accuracy. Thanks to Nano Dimension's organizational structure as well as its geographical wingspan, we expect to fast-track our own sales efforts toward the goal of introducing our technology in new markets internationally."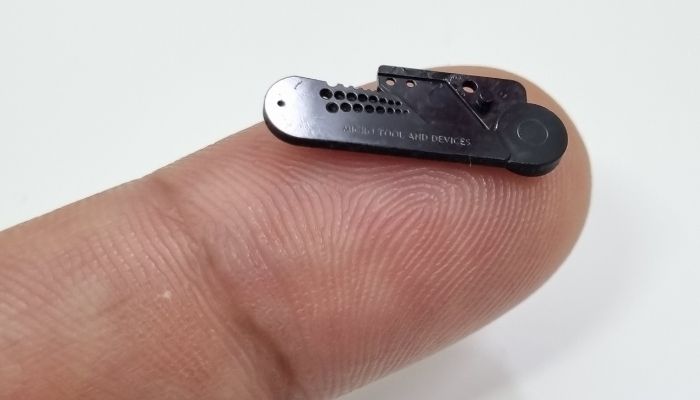 Of course, the benefits of the acquisition are not one-sided. Nano Dimension also strengthened its market position in other corners of AM fabrication beyond electronics. Though Nano Dimension is clearly a leader in its field, its recent acquisitions including Deep Cube and Nanofabrica, are expected to help the company to expand its own solutions.
The Rebranded Fabrica 2.0
One of the areas that Fabrica anticipates the most benefits due to this corporate restructuring is with their own machines and technology. Already, the Tera 250, now Fabrica 2.0, was well-known in the field. Not the least because it is one of the few machines in that sector to use DLP rather than another 3D printing process like material jetting, which is more common in microscale 3D printing. It is also known for its use of adaptive optics, the first time the technology has been applied to AM, including an array of sensors that allow it to "to achieve unprecedented micro-resolution with ultra-accurate features, details, accuracy, and precision."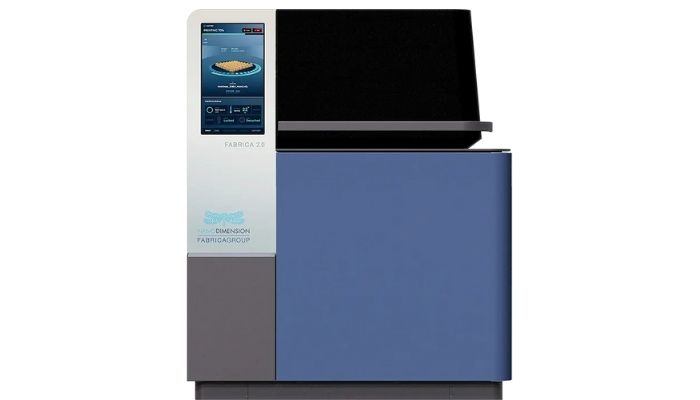 Furthermore, Fabrica 2.0 has a high-resolution strategy, meaning it adjusts its speed depending on the level of detailing required on different areas on a part. In other words, when a part is being printed, fine details are printed slowly to ensure accuracy while less detailed areas could be printed at 10 to 100 times that speed, cutting down printing time while still ensuring precision where necessary. Furthermore, it uses an algorithm family focusing on file preparation, optimization parameters like print angle build and supports. All these features combine together to create a machine known for a precise, optimized, and reliable print process.
Recently, however, material science has been where the company has made the most strides since the acquisition, as it has made its own proprietary materials to ensure ultra-high resolution for parts made on the Fabrica 2.0. Mentioning the importance of this research, Cohen noted: "Until we developed our materials, there were none available in the AM sector that could get close to achieving the micron-sized features that are possible on the Fabrica 2.0."
Notably, they have produced two key materials. One is the Precision N-800 material which is similar to ABS, combining both strength and flexibility. According to the company, this makes it ideal especially for structural applications in industries as vast as electronics, optics, automotive, and aerospace, among others. The other is the Performance N-900 which is "a ceramic loaded material achieving micron resolutions with high-load ceramic." Ceramics in general have been generating interest in the AM industry for their vast applications. There are various benefits to using the material and it is especially useful in sectors like electronics and aerospace. Thus, it makes sense why this would be one of the materials that Fabrica Group decided to develop, especially given the dearth of ceramic 3D-compatible materials on the market.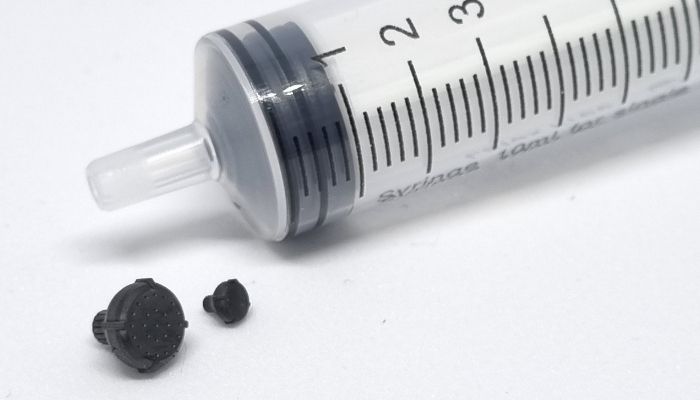 What does the future hold for Fabrica Group?
If one thing is clear, it's that with the joining of Nano Dimension and Fabrica Group, the sky (or perhaps atoms?) might be the limit in micro-scale 3D printing. Cohen himself certainly thinks that their solutions will be available for a number of industries including (but certainly not limited to) "all sectors that are looking towards miniaturization, for example, micro-optics, semi-conductors, microelectronics, MEMS, microfluidics, casings for microelectronics, micro springs, microactuators and microsensors, and numerous medical applications such as microvalves, micro syringes, and micro implantable or surgical devices."
As with most AM processes, microscale printing has a number of advantages over traditional manufacturing. For example, the speed to market is faster and it is possible to create parts that have a geometric complexity that is just impossible with any other method. Not to mention, that by combining those two benefits, manufacturers can also expect their parts to be significantly more cost-effective. In fact, both Nano Dimension and Fabrica Group are so confident in their products that they assert that this AM technology is currently the only one that can truly compare, or even surpass, traditional manufacturing methods in this sector.
In terms of what is coming next, Cohen concluded: "We are selling machines across the world, and our emphasis is on supporting these customers and working with them to hone the technology for their specific applications. R&D is constantly refining the Fabrica 2.0 in terms of software and hardware developments, and we are also placing a huge emphasis on material innovation. Direct Rapid Soft Tooling (DRST) is an exciting area, as we are already proving that we can make robust DRST on the Fabrica 2.0 which can be used on traditional micro injection molding machines. This will become a massive step forward in the use of AM as an enabler for true mass manufacturing." You can find out more about the Fabrica 2.0 Machine as well as Fabrica Group at their website HERE.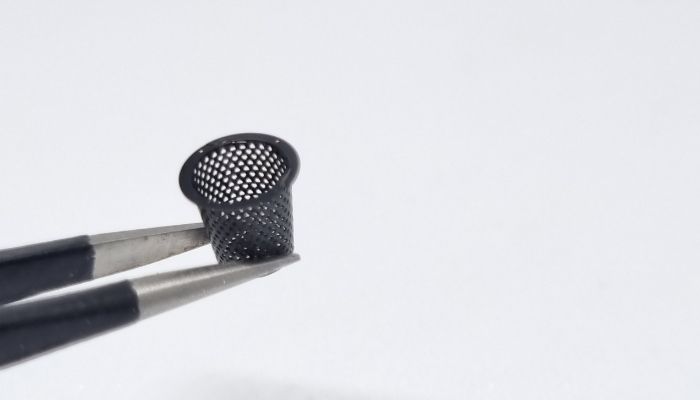 What do you think of the changes happening at Fabrica Group and the advancements of their solutions and materials? Let us know in a comment below or on our Facebook and Twitter pages! Don't forget to sign up for our free weekly newsletter to receive all the latest 3D printing news straight to your inbox!
*All Image Credits: Nano Dimension's Fabrica Group