#3DStartup: Exponential Technologies (xT) Optimizing Production Processes With AI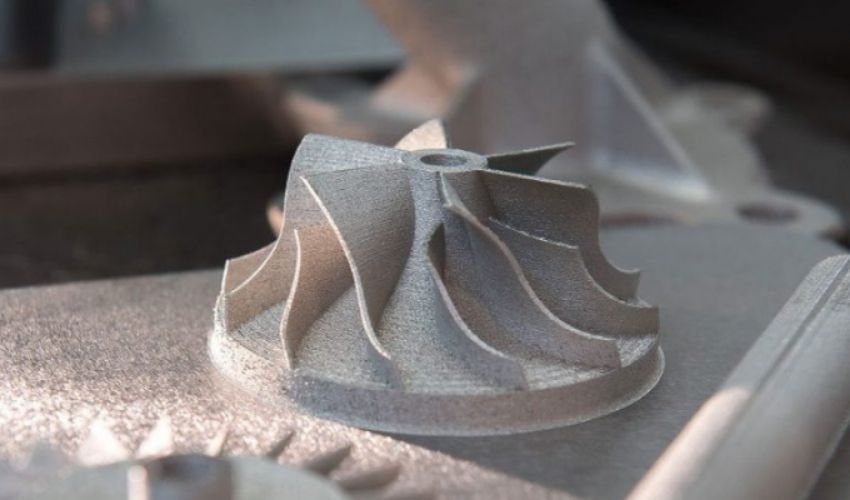 Optimization of printer parameters is an area in additive manufacturing that is currently experiencing a surge of innovation. This is because in order for companies to scale production and add additional printers to their fleet, consideration must be given to how much time and cost will be committed to the development of additional printer parameters. Parameters can change for small details, such as the serial number for even the same printer model. This is one of the challenges startup Exponential Technologies (xT) has been tackling and achieving great success by providing an artificial intelligence (AI) platform and research management system which allows companies to optimize processes and machine parameters as well as material composition. Exponential Technologies (xT) was founded in 2019 by Pavel Cacivkin, Matthias Kaiser, and Girts Smelters to develop and bring to market the AI/ML algorithms developed by Pavel Cacivkin. Since then, the startup has garnered quite a bit of attention, including being named winner of the 2019 Formnext Startup Challenge and securing pre-seed investment from Berlin-based venture capital fund APX which will help the startup expand its presence in Germany. We spoke with Matthias Kaiser, xT CEO, to learn more about how the startup is using AI and machine learning to optimize production processes for their AM clients.
3DN: Can you introduce yourself and your company, and why you started working in 3D printing?
Exponential Technologies has made it our mission to drive the mass adoption of additive manufacturing (AM) as an industrial manufacturing method. The introduction of AM into an existing production process is very resource-consuming and can take years. Existing machines and software solutions require a high level of expertise in AM to achieve optimal end results. This makes AM still only an option for innovators and early adopters. However, to reach a mass market the use of AM processes must become much easier and intuitive so that also users with only limited AM experience can achieve good results for the printed end-parts. A major unsolved problem are the printer parameters. Standard printer parameters, given by the machine manufacturers, are often not sufficient for the processes of the end-user and require customization. However, the printer parameter development is a costly and time-consuming process. 
3DN: What are the advantages of using AI and machine learning in the additive manufacturing industry? Are there any challenges?
Our xT AMi platform allows for the fast and easy development and optimization of printer parameters and the gathering of information about applications, machines, processes, and materials. To do so, we combine different AI and machine learning algorithms with already existing data and material science. In the first step, this allows the user to develop and optimize printer parameters using less real-life experimentation. However, the final goal is to achieve "first time right", which would mean no real experimentation. This goal, however, will require much larger data amounts than currently available. Here we also have plans on how to organize and incentivize data sharing between multiple stakeholders, like end-users, machine and materials manufacturers, research organizations, and many others.
3DN: What 3D printing process do you work with most often? Are there any 3D technologies that do not work well with AI and/or machine learning?
Since our CTO Pavel Cacivkin has a background in laser processing, our first touchpoint with AM was laser powder bed fusion (LPBF). However, over the last 3 years, we have done many projects in other AM technologies like FFF, SLA, WAAM, and others. As we plan a product with a focused application and the parameter development workflows and datasets vary significantly between different AM technologies, we have decided to first build a solution for powder bed fusion processes and then widen the focus to other AM technologies. However, the algorithms we use, digital workflows, and data management are general and not specific to LPBF. This means at a later stage we can use the same structure to add data from other AM processes to add them to our platform.
3DN: How does your software manage the interaction between machine and material in additive manufacturing processes?
In contrast to other solutions on the market, our solution is not using physics-based interaction models for the machine-material interaction. We use so-called active learning algorithms. These algorithms use existing data and knowledge as a starting point to explore the rules that govern the machine-material interactions. Our solution offers the benefit of not assuming ideal interactions and conditions, which are non-existent in a production environment. This makes xT AMi resilient against environmental influences, variations within the machines, measurement errors, and many other influences and allows us to build digital twins of the machines, which in return will allow us for example the translation of machine parameters between different printers.
3DN: What are some of Exponential Technologies' future projects?
We are currently in an exponential growth phase when it comes to headcount and projects. Currently, our team consists of 12 people, but we plan to double this number within the next year. This will require investment to fuel growth. That is why we are planning a Seed investment round for Q1 of 2022. We have a potential group of investors that are already interested in joining our early investor, APX, in the Seed round. However, there is still room for additional investors. 
From a technological perspective, we have to solve several challenges over the next months and years. To achieve our goal of "first time right" we will require large amounts of data. However, we also understand that printer parameter data is precious and not easily shared. This is why we are currently establishing partnerships with different players from the AM market to organize the usage and sharing of printer parameter data. At a later stage, we plan to automate this task by implementing Distributed Ledger Technologies (DLTs) into our platform. This would allow our users to generate, share and use data by guaranteeing ownership and security of the data. We are also constantly working on improving the performance and the user-friendliness of our software. This will require partners from the industry as well as additional hands on deck in xT. 
3DN: Any last words for our readers?
As I mentioned, our solution requires partners and beta-testers. We have already signed Aubert & Duval as a partner and have a couple of machines, test-device, and material manufacturers that will sign our partnership agreement over the next few weeks. So, if you are interested in joining our partner network, let's get in touch with us. We are looking for beta-testers for our solution. So far, we have already a small group of test users, and we have some available spots, so contact us if you are interested in becoming a beta user of the xT AMi platform.
What do you think of this startup? Let us know in a comment below or on our Linkedin, Facebook, and Twitter pages! Don't forget to sign up for our free weekly Newsletter here, the latest 3D printing news straight to your inbox! You can also find all our videos on our YouTube channel.