Exponential Technologies is Our Startup of the Year for 2021!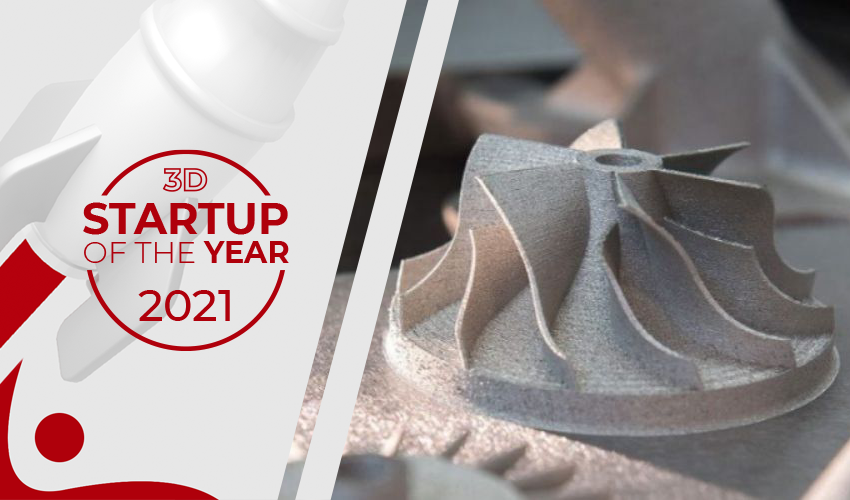 2022 has already begun, and it's the perfect time to look back at the most significant innovations from the past 12 months. As you know, 3Dnatives highlights startups from around the globe that have developed innovative solutions for the additive manufacturing market. From machines to software to amazing applications, these startups aim to help the market grow with their unique offerings. Last month, we launched a contest to award the most popular startup of 2021 and it's time to announce the big winner! With a total of over 2,200 entries across all of our sites, many of you have been voting over the past few days for your favorite company to win the award. Exponential Technologies has become the 3D startup of 2021, with a total of 1,031 votes! Congratulations to the entire team!
Founded in 2019 by Pavel Cacivkin, Matthias Kaiser and Girts Smelters, Exponential Technologies is based in Latvia and has developed an artificial intelligence (AI) platform and research management system that enables companies to optimize processes and machine parameters as well as material composition. After successfully winning the 2019 Formnext Startup Challenge, the startup has set its sights on driving mass adoption of additive manufacturing among manufacturers. To do so, it relies on AI and machine learning algorithms as well as data and materials science: by combining them, it is able to help users optimize their printing parameters so that they go even further in deploying 3D technologies.
Initially, its xT AMi platform was designed for use with laser powder bed fusion processes. But Exponential Technologies is currently working with other technologies including stereolithography (SLA) and fused deposition modeling (FDM). With a team of 12 people, the Latvian start-up intends to continue developing its software, extending its use to all activity sectors. It is also looking for investors. In any case, the platform has won over many of our readers as through their votes, they have awarded them the title of Startup 2021! Congratulations to the startup and we wish it the best for this new year.
We would also like to congratulate the Canadian startup Shapeshift 3D, which finished in second place with a total of 798 votes. This startup has also designed a platform, this time to customize medical and sports devices via 3D printing.
What do you think of our 3D startup of the year Exponential Technologies? Let us know in a comment below or on our Linkedin, Facebook, and Twitter pages! Don't forget to sign up for our free weekly Newsletter here, the latest 3D printing news straight to your inbox! You can also find all our videos on our YouTube channel.