ExOne Unveils Its New Solution for Foundries, the S-Max Flex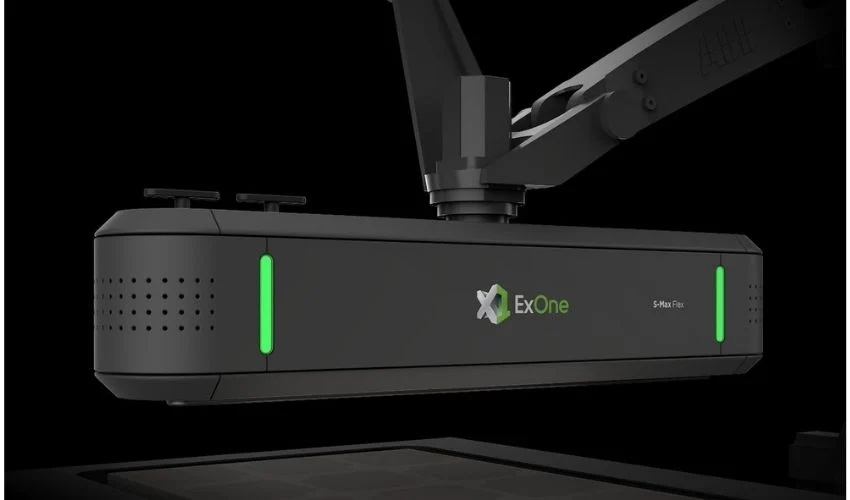 After having been acquired last year for $575 million by Desktop Metal, ExOne continues to make headline news in the additive manufacturing market. This time, the American company is back in the spotlight with a brand new system designed to make sand 3D printing more accessible. Named S-Max Flex, the new solution builds on the shared experiences of Desktop Metal and ExOne and is based on the patent-pending Single Pass Jetting process. According to the two companies, the new technology will be able to design parts at very high speeds, while keeping production costs down.
With this newest solution, Desktop Metal says it wants to realize its vision of Additive Manufacturing 2.0 and optimize 3D printing in terms of speed, cost and material availability. Ric Fulop, Desktop Metal's co-founder and CEO, explains, "We designed the all-new S-Max Flex from the ground up leveraging SPJ technology with the idea of making premium sand 3D printing accessible to every foundry, so that more companies can take advantage of the benefits of AM 2.0, such as distributed, local production, and remain competitive for the long term."
The S-Max Flex at the service of foundries
For several years now, many foundries have been using 3D technologies to design molds quickly. However, most solutions offering this type of application are relatively expensive and many foundries cannot take advantage of them. This is the reason why, by offering an affordable and efficient solution, ExOne wants to democratize the use of additive manufacturing in the industry. Especially, since it has the ability to manufacture parts without using traditional tooling and to limit supply chain concerns, the technology could well revolutionize the industry in the years ahead.
As for the characteristics of the new ExOne machine, it will ensure a printing speed of 115 l/h as well as a printing volume of 1,900 x 1,000 x 1,000 mm. Furthermore, although its use is momentarily intended to be in the foundry industry, ExOne and Desktop Metal wish to attract other sectors in the future, such as the automotive or the construction industry. You can find out more HERE.
What do you think of S-Max Flex, the new solution by Desktop Metal and ExOne? Let us know in a comment below or on our Linkedin, Facebook, and Twitter pages! Don't forget to sign up for our free weekly Newsletter here, the latest 3D printing news straight to your inbox! You can also find all our videos on our YouTube channel.
*Cover Photo Credits: ExOne