ExOne and ORNL team up to 3D print ceramic-metallic pieces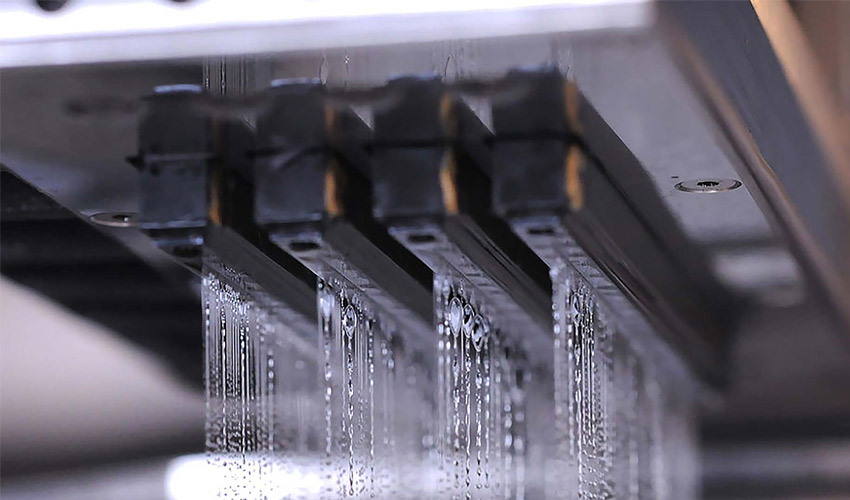 Using a powder bonding machine from ExOne, a team of researchers at the Oak Ridge National Laboratory (ORNL), the largest US Department of Energy science and energy laboratory, has developed a method for designing ceramic-metallic parts. The patent-pending process would allow boron carbide to be absorbed into aluminum alloys – boron carbide being one of the hardest materials on the market after diamond and cubic boron nitride.
In 2019, the manufacturer ExOne obtained an R&D license to develop this manufacturing process. Two years later, this license is being extended to commercial use, which could offer new prospects to certain additive manufacturing users. The company is a specialist in the powder bonding process, whether with metal powder, sand or ceramics. In fact, it has been one of the leaders in this process for several years now. ExOne is continuing its developments and this time has taken an interest in the ORNL with a method that would allow materials to be infiltrated into a part during its treatment.
David C. Anderson led the ORNL research team in this innovative project. He explains that they succeeded in developing a process to design parts made of boron carbide (B4C), a ceramic known for its ability to absorb neutrons and its strong and lightweight properties. These parts were then infiltrated with aluminum. The final boron carbide then becomes a kind of cermet, i.e. a composite material composed of a metal matrix (here aluminum) and a ceramic reinforcement.
This research work could thus allow the design of light, strong but above all neutron absorbing parts. The team claims that this material could therefore be useful for manufacturing neutron imaging components, collimators, but also shielding equipment used to deflect or absorb energy. The researchers add that this infiltrated boron carbide could also protect the environment and humans from radiation.
For the manufacturer ExOne, this development expands its range of compatible materials. The manufacturer concluded: "The new B4C material also means that we can now offer our customers a 3D printing method of a metallic material that is lighter than bronze. ExOne's metal 3D printers, such as the Innovent+®, M-Flex®, X1 25Pro® and X1 160Pro™ are capable of 3D printing objects more than 22 materials today." You can find more information HERE.
What do you think about these ceramic and metal pieces? Let us know in a comment below or on our Facebook and Twitter pages! Sign up for our free weekly Newsletter here, the latest 3D printing news straight to your inbox!