Exmet and the Advantages of Amorphous Metals in Additive Manufacturing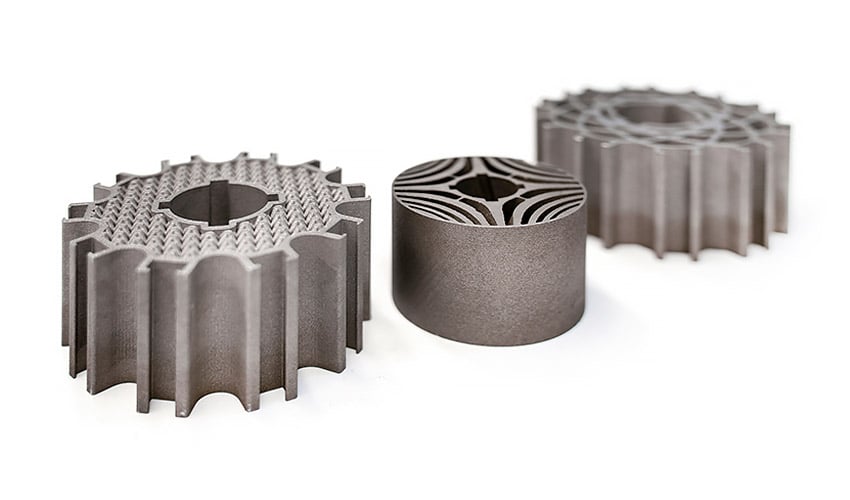 At times, metal additive manufacturing can run into a number of hurdles in the production process of certain parts. We already saw how one study analyzed metal fracturing in 3D printing due to narrow vapour depressions, known as "keyholes". In addition, metal manufacturing also finds fault when the structures are crystalline. For this there are the so-called amorphous metals, which we have seen used on another occasion by Nik Huber for the development of electric guitars. Following the several benefits of this type of metal, it is no wonder that the company, Exmet Amorphous Technology is dedicated to these materials. To learn more about its activity and the advantages that amorphous metals bring to the industry, we met with Exmet's new CEO, Tomas Hjort.
3DN: Can you introduce yourself and tell us about your first encounter with 3D printing?
My name is Tomas Hjort and since January 1 I have been the new CEO of the Swedish company Exmet Amorphous Technology. I'm a mechanical engineer, MSc, and for the past 20+ years I've initiated and been involved in many entrepreneurial businesses and projects within automotive, industry and other segments. My first contacts with industrial 3D printing were several years ago. It was a prototype built for a vehicle component, and as for many others, the great possibilities of the technology completely fascinated me.
3DN: How did the idea of ​​creating Exmet come about?
Exmet was founded by a small team of Swedish researchers and engineers some years ago. They realized industrial 3D printing could be used not only to create fantastic designs and geometries but also to revolutionize the commercialization of a "supermetal". This supermetal, known as "amorphous metal", has outstanding material properties compared to conventional metals.
The great potential of amorphous metals has been known for decades. But the market growth and development of the technology has always been limited by lack of relevant manufacturing methods. Only very thin and small parts have been possible to produce. With Exmet's break through and patented innovation this completely changes. Industrial 3D provides the possibility to produce not only amorphous metal components, but for the first time amorphous components of any size, shape and thickness.
3DN: What are amorphous metals?
The atomic structure of metallic melt is always disordered; "amorphous". In a traditional cooling process from melt to solid the atomic structure is transformed from an amorphous to ordered crystalline microstructure. However, if the cooling process is fast enough, the amorphous structure remains during solidification. The amorphous metal structure is without the defects and grains that characterize conventional crystalline structures. The defects have a significant and direct negative impact on the mechanical and electromagnetic properties of the material. Amorphous metals are free from the crystalline defects and presents revolutionary new material properties that conventional materials can never be close to.
The severe difficulty in obtaining an amorphous structure in large metal components with traditional manufacturing methods, ie casting, has always been a key market limitation for amorphous metals. The cooling of the core will be much slower than at the surface and as a result the core will crystallize. Utilizing Additive Manufacturing, industrial 3D printing, the traditional size limitations are completely removed. With Additive Manufacturing, metal designs are built up layer by layer to the desired thickness and shape. Each layer is thin enough to enable rapid cooling and thus an amorphous structure.
3DN: Why is it important for a company to invest in amorphous metals? What is their main added value compared to other metals on the market?
3D printed amorphous metals possess a number of revolutionary mechanical and magnetic properties that are highly attractive for almost all industries; automotive, medical, consumer, energy, production industry etc. Designs can now be made smaller, stronger, lighter and harder. They can enable significant cost savings and tremendous efficiency improvements. Or simply just do things that has never been possible to do before. Amorphous metals have several times greater resilience than steel and other crystalline metals. Resilience is the combination of strength and elasticity, ie. the material's ability to store mechanical energy. The high resilience of amorphous metals allows for extreme light-weight designs. The surface is also very hard and thus wear resistant, as well as corrosion resistant.
The superior magnetic properties, with very high permeability and resistivity, makes them very well suited for all magnetic applications such as electrical motors, transformers and other power electronics. The losses decrease and overall efficiency significantly increase. Amorphous metals are also very interesting for some consumer markets. The high reflectivity and "scratch-free" surface make them optimal for watches, jewelry and other similar applications.
3DN: Can you tell us about the ExMet AM²? How can a company benefit from its implementation?
ExMet AM²  is the name of Exmet's AM process technology that enables the manufacturing of amorphous metal components. ExMet AM² can be deployed on standard AM machines, and no additional hardware is required. With ExMet AM² and our optimized metal powder, a company that is already on metal AM is ready to get started and produce amorphous metal components in its own machines. For complex designs and processes Exmet offers application support as well as prototyping services.
3DN: Who are your current partners and customers?
Exmet has been developing the technology for some years and it is now ready for full commercialization. A number of committed partners and customers have been closely involved in the development and industrialization, for example ABB, VOLVO Cars and Heraeus. And as for all front-end innovations, the co-operation with leading universities and institute is decisive. Uppsala University, Swerim, KTH, and Chalmers in Sweden as well as Saarland University in Germany are some that we have had the great opportunity and pleasure to work with. Exmet's key strategic investors are AM Ventures (owned by EOS) and Volvo Cars Technology fund. Their financial and technical support have enabled Exmet to bring this technology rapidly from idea to commercialization.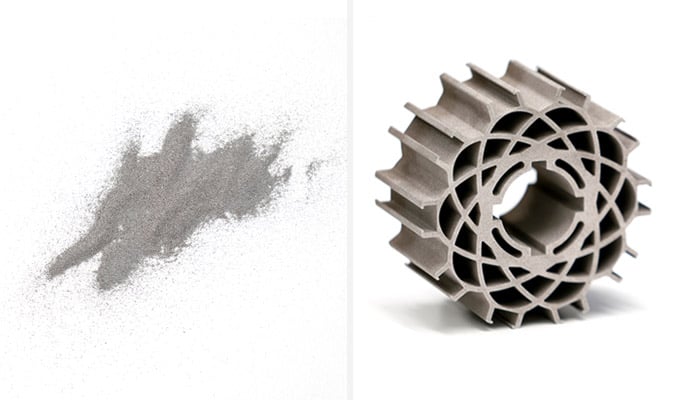 3DN: Where do you see Exmet in 5 years?
Exmet will continue to focus on the advanced development of our proprietary technologies enabling the manufacturing of amorphous components using AM. Our processes will be further improved, and as for all AM, the speed is essential. The powder portfolio will grow rapidly and the products will be more and more optimized for our target applications and industries. In five years 3D printed amorphous parts will be an established technology and a standard alternative for engineers and the AM industry.
3DN: Do you have any last words for readers?
It is a challenging time for many companies with the pandemic situation. But there is light at the end of tunnel and most important is now to stay healthy and be patient. Metal AM will continue its steady growth and amorphous metal will be a very interesting contribution to it. You can find more information on our website, here .
* All photos courtesy of Exmet
What do you think of Exmet and its use of amorphous metals? Let us know in a comment below or on our Facebook, Twitter and LinkedIn pages! Sign up for our free weekly Newsletter here, the latest 3D printing news straight to your inbox!