Evonik and Laxxon to Produce More Effective 3D Printed Pills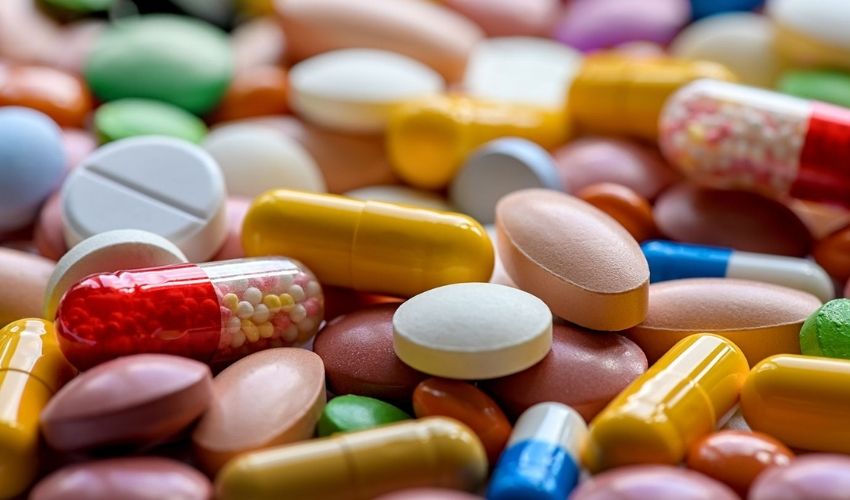 Evonik Venture Capital, which deals with all kinds of applications related to the use of 3D technologies, has announced its investment in the Nevada-based Laxxon Medical. The goal: to produce 3D-printed tablets that will improve patient health thanks to better drug delivery. Since Evonik already has decades of experience in the field of active medical ingredients, it was an obvious choice for the company to invest in Laxxon. After all, the Nevada-based company has just developed a 3D screen-printing technology that makes it possible to produce structured tablets which can control the release of active pharmaceutical ingredients over time. In addition, this technology also allows multiple ingredients to be combined into a single tablet. This would take medicine to a whole new level.
Evonik has already been able to improve the medical field through its technologies for years and the production of special excipients, an inactive substance serving as the vehicle for a drug, among other things, is also high on the company's agenda. For example, they found that the use of polymers can influence, for example, the time at which the active ingredient is released: whether immediately after ingestion, after a certain delay, or constantly over a longer period of time, a major advance in modern medicine.
Working Together to Improve the Medical Market
Laxxon was founded in 2017 by Helmut Kerschbaumer, Klaus Kühne and Achim Schneeberger in Switzerland, but the company is now headquartered in the USA and has a German and Swiss subsidiary. Using their new 3D screen printing technology, tablets can be easily produced with different active and inactive layers. The advantage of this structure of the drugs are two fold. On the one hand, it can enable individual releases of the active ingredient with only one tablet, meaning that depending on the needs of hte patient the drugs could be released immediately after being swallowed, after a certain delay or in a sustainaned release over time. This of course would increase the effectiveness of the drug in a patient's bloodstream.
On the other hand, the tablet design can also be adapted so that different drugs can be contained in it when a drug is swallowed, by combining them layered on top of each other in one tablet. The process itself also offers a further advantage: thanks to Laxxon's technology, the printing speed is significantly faster than already proven 3D printing processes, which could even enable mass production. Pharmaceutical companies could also soon expand their existing patents through improved drug delivery. This indicates that a shortage of drugs may soon be a thing of the past.
Bernhard Mohr, head of Evonik Venture Capital, is excited about the new medical possibilities, he commented "This technology is great for patients. We expect fewer side effects from a more controlled drug delivery and having fewer pills reduces the risk of forgetting doses during the day." He adds that they are already excited about being able to support innovations that would bring real benefits to people and their health.
Evonik Takes Over Production of Tablets for Laxxon
Since this 3D technology could soon significantly reduce the amount of medication that has to be taken, Evonik will also be responsible for manufacturing the tablets as part of the joint product development and cooperation agreement with Laxxon. Accordingly, the company's products will be used in Laxxon's printing pastes in the future. Both sides expressed their satisfaction with the new cooperation between them. "Evonik is the perfect partner to support the development of tablets with unique release properties," explained the delighted CEO Helmet Kerschbaumer. "We are happy to have one of the world's leading specialty chemicals companies with which we can further develop our products and at the same time commercially manufacture them."
For the production and technology for the 3D-printed tablets, the innovation growth areas Healthcare Solutions and Additive Manufacturing will be relevant in the Evonik Group. Evonik is optimistic that the collaboration with Laxxon will raise the possibility to accelerate Evonik's activities in this relevant and emerging market. Especially as drug delivery becomes more precise and increasingly tailored to specific patient groups. You can find out more in the press release HERE.
Would you take these 3D printed tablets from Evonik and Laxxon? Let us know in a comment below or on our Linkedin, Facebook, and Twitter pages! Don't forget to sign up for our free weekly Newsletter here, the latest 3D printing news straight to your inbox! You can also find all our videos on our YouTube channel.