WEBINAR: Sustainable and Custom Series Manufacturing with AM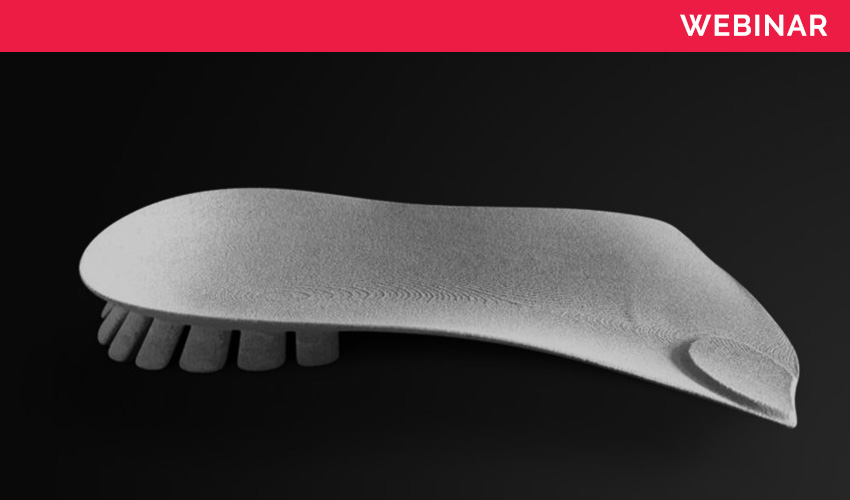 Additive manufacturing is often seen as an environmentally friendlier production method to conventional manufacturing because of its potential for local production and because it can allow for zero-waste manufacturing. It is also seen as one of the manufacturing technologies enabling the highest degree of customization, an essential tool in industries like medicine.
It is less often mentioned that materials are of utmost importance to the environmental performance of additive manufacturing. Additionally, personalization in series, or high-volume production also involves its challenges. In this upcoming webinar, we will therefore discuss, together with Arkema, XFeet Orthotics and Erpro Group sustainable and custom manufacturing through the scope of AM. The aim of the discussion will be to demonstrate that sustainable and tailor-made manufacturing is possible thanks to 3D printing technologies, an optimized production workflow and sustainable materials.
What are the sustainable materials for AM? What does "bio-sourced" mean? What impacts recyclability in AM?
How can you put in place a seamless digital manufacturing workflow that streamlines all steps of the production process from design, production to delivery?
How does custom-made serial production work in practise?
Four experts will be sharing their knowledge and expertise on these key questions. You can attend on November 26th at 9AM EST (3PM CET) by registering HERE.