WEBINAR: LIS Technology – The New Way of Ceramic 3D Printing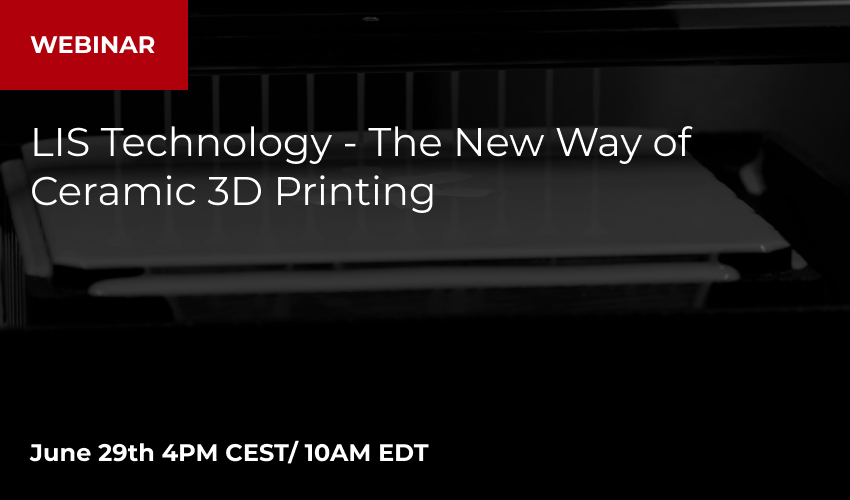 In this webinar, come learn about the innovations and benefits of Lithoz's newly launched LIS (Laser Induced Slip Casting) technology as the latest technology to revolutionize ceramic 3D printing. You will be able to learn about the LIS process, its water-based materials, processing of dark ceramics and the many benefits related to this groundbreaking technology.
What Can You Expect?
Attendees to the webinar will be privy to the release of Lithoz's long-awaited ceramic 3D printed technology. For the first time, they will be able to learn exactly how LIS technology works and what's behind its use through various applications. Register for free to discover more about the new technology for ceramic 3D printing and why it is particularly suited to make the entry into additive manufacturing so easy for the traditional ceramic industry.
In the subsequent dialogue, we will discuss the possible applications of the technology together with our speakers, Dr. Johannes Homa (Lithoz), Dr.-Ing Holger Wampers (Alumina Systems), Dr. Steffen Walter (Alumina Systems) and Dr. Thomas Mühler (QEP3D). Don't miss out and be sure to join us from 4:00 – 5:00 PM CEST/10:00 – 11:00 AM EDT on June 22nd.