WEBINAR: How the Concept Cars of Tomorrow Are Made With SLS and SLA 3D Printing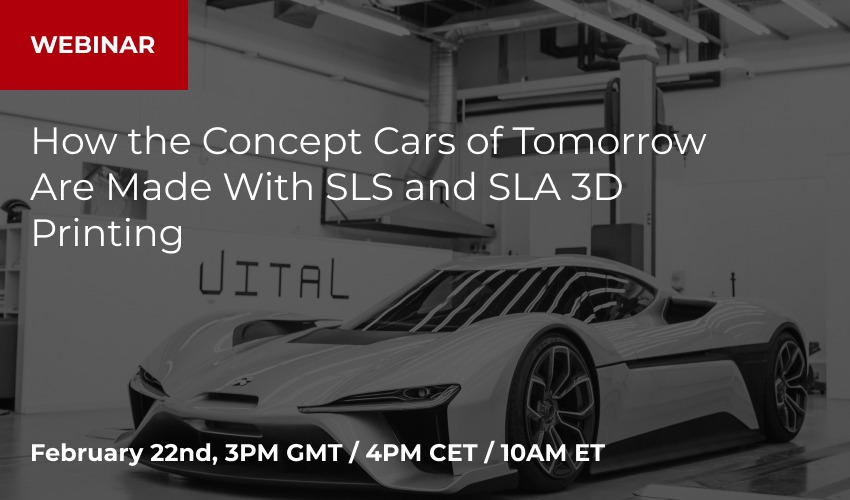 Vital Auto, an industrial design studio based in the UK, creates high-fidelity prototypes and concept cars for the likes of McLaren, Rolls Royce, Lotus and more. Armed with a variety of additive and subtractive manufacturing tools, Vital is able to turn ideas, initial sketches, drawings, or technical specifications into a fully realised physical form to keep up with the high standards of the automotive industry.
During 3Dnatives' next live webinar, Vital's VP of Innovation and Experiential Technology and their Additive Manufacturing Lead & Design Engineer will discuss how they leverage a range of 3D printers to bring these high-fidelity prototypes and end-use parts to life. They'll compare use cases of SLA Vs. SLS technology and answer your questions live at the end. Register for free below!