Maker Faire Austin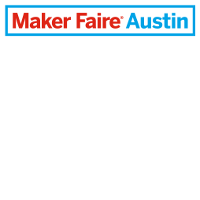 Maker Faire is a gathering of fascinating, curious people who enjoy learning and who love sharing what they can do. From engineers to artists to scientists to crafters, Maker Faire is a venue for these "makers" to show hobbies, experiments and projects.
This faire calls itself  "the Greatest Show (& Tell) on Earth — a family-friendly showcase of invention, creativity, and resourcefulness". With a title like that, we're sure you're going to have a good time.
Ticket prices start at $9 for kids and $14 for adults.
For more information, check out their website here.