Hannover Messe – Digital Edition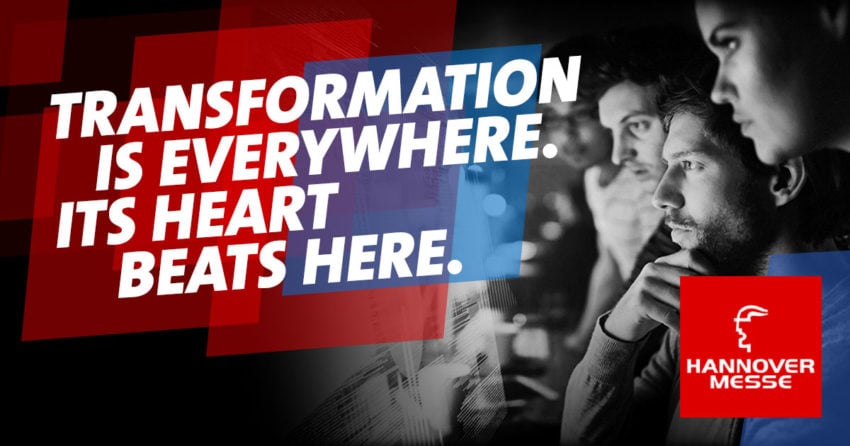 Innovation, networking and orientation in the age of industrial transformation
At the digital edition of HANNOVER MESSE, more than 1,800 exhibitors will showcase their solutions for the factories and energy systems of the future. From AI to robotics, from climate protection to hydrogen. The world's most important industrial trade fair is thus living up to its role as an innovation and networking platform and creating – in the midst of the pandemic – a global platform for orientation and exchange in the age of industrial transformation.
"Industrial companies need to implement in a few months what would otherwise have taken years," says Dr. Jochen Köckler, CEO of Deutsche Messe AG. "This requires a platform where the challenges can be discussed, solutions presented and networks expanded. That's exactly what HANNOVER MESSE Digital Edition does. With more than 1,800 exhibitors, the world's leading trade fair for industry remains the central platform for innovations and solutions related to industrial transformation, even in times of COVID 19."
The trade fair innovations range from AI for industry, technologies for easy programming of robots to solutions for a climate-neutral energy supply. Says Köckler: "AI and machine learning, robotics, Industry 4.0, C02-neutral production, Logistics 4.0 and solutions for the e-mobility of the future – these are the key themes at this year's HANNOVER MESSE. In the coming week, the HANNOVER MESSE website will become the global knowledge and networking platform for visitors from the manufacturing and energy industries. Despite the pandemic and no-contact rule, we're bringing technology suppliers and customers together."
For more information, click here.