Forward AM Innovation Award 2022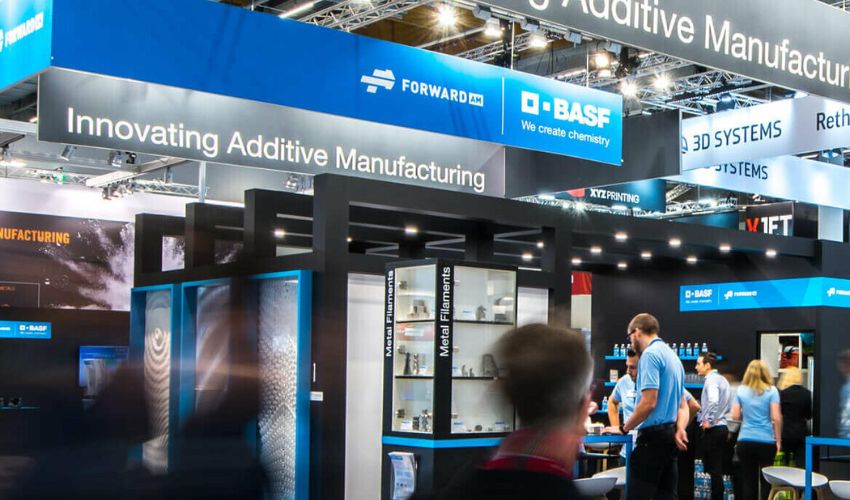 BASF Forward AM, the chemical company BASF's brand dedicated to additive manufacturing, is organizing the second edition of its an international competition, the Forward AM Innovation Award 2022, to reward the most innovative startups using 3D printing. Applications are already open, though they will be closing on July 17th. So apply today and join the global contents for startups using additive manufacturing!
The Forward AM Innovation Award 2022 will take place on September 28th though applications are already open. At the end of July, the top finalists will be chosen for the semi-finals which will take place on September 6th with each of the four finalists winning €10,000.
For the finals itself, startups will present what it does and show how it uses 3D technologies. The jury will then deliberate to elect a winner. The winner will receive €50,000 (~$52,312.50) worth of goods and services, to be chosen from the sponsors' offers. This initiative launched by BASF Forward AM is supported by several sponsors and partners, all players in the additive manufacturing market. Sponsors include AMT, HP, Photocentric, Sculpteo, Stratasys and atum3D. Partners include AM Ventures, Asimov Ventures, MatterHackers, MGA and Women in 3D printing.
You will be able to join the event on September 28th to discover the finalist startups! You can also meet BASF, sponsors and partners during a networking session: ask all your questions and learn more about their solutions. The public will also be able to vote for their favorite startup to win €15,000 ($18184.27) worth of goods. And one of the startups will be winning the sustainability award also for €15,000 ($18184.27).
You should apply if:
Your startup creates products using Additive Manufacturing
Your startup is less than 5 years old and employs less than 50 people. Spin offs from universities and medium-size companies are eligible as well.
You have proof of registration for your company
However keep in mind that startups developing 3D printers, software or material are not eligible, the focus is on applications. BASF is looking for 3D printing applications with a strong focus on innovation, sustainability and scalability. Dental aligners, shoes, tools, automotive parts, music instruments, industrial tooling and molding, medical implants, sport equipment, toys, architecture, fashion, construction…You develop a product that makes best use of 3D printing? It's time to apply!