Additive Manufacturing for Medical Devices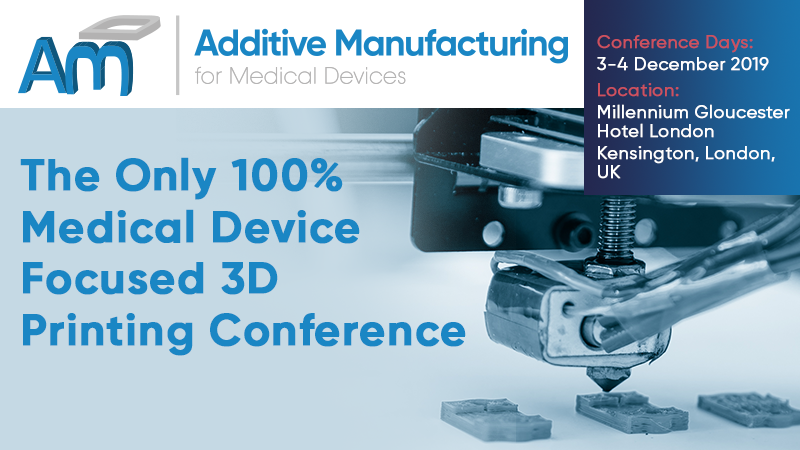 The Additive Manufacturing for Medical Devices event will take place on the 3rd and 4th of December, in London. This event will gather 80 medical device manufacturers for two days of facilitated collaboration aimed at addressing the regulatory and technical challenges surrounding 3D printing. By bringing together the industry to collaborate, share information, and work together, this event aims to advance the use of 3D printing for all medical devices – from orthopedic and cranial implants, to surgical instruments, dental restorations, and external prosthetics.
Whether you're working with polymers or metals, if you're looking to improve your design freedom, create better prototypes for training and testing, design and create more complex designs or manufacture customisable parts quickly, then this is an opportunity to meet with industry peers as well as resource and application providers to discover new strategies and solutions.