Accelerating the AM Raster Pipeline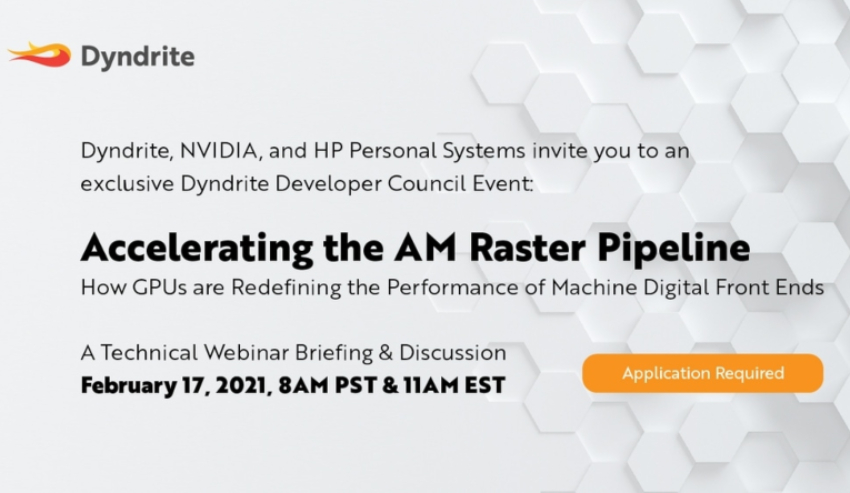 Join Dyndrite, NVIDIA, HP Personal Systems, along with members of the Dyndrite Developer Council (DDC), to learn and discuss the impending data explosion in additive manufacturing data, and how Dyndrite and a new compute infrastructure are helping machine makers address this issue, and bring about advancements in AM production and automation. The very first of our exclusive Dyndrite Developer Council Technical Briefings will be held at 11 am Eastern on February 17, 2021.
The one-hour event will feature both a public and DDC members-only session. This is an invitation-only event for Additive Manufacturing OEMs. Apply now.