3D Printing USA 2019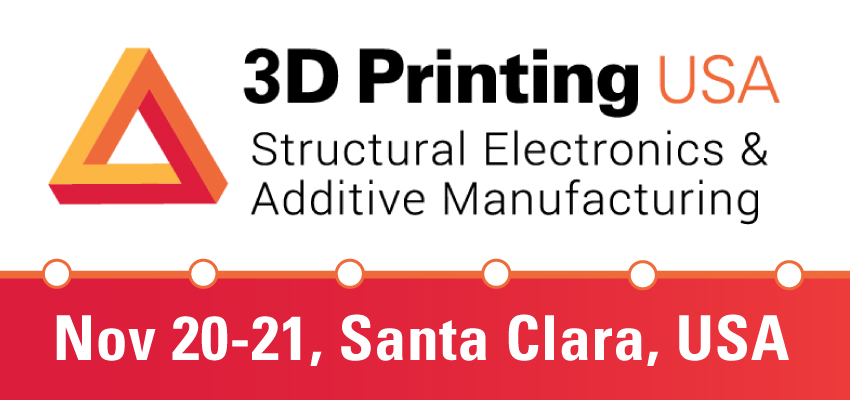 3D Printing USA 2019 is the next step for Structural Electronics and Additive Manufacturing.
The speaker program is carefully crafted by IDTechEx analysts who have studied and interviewed key suppliers and users involved in 3D Printing. Attendees will gain a comprehensive understanding of the state-of-the-art in 3D Printing. End-users from a range of applications will report on their experiences and desired improvements.
The latest technological advances in 3D printers and markets will be presented. This is an exciting technological innovation that has undergone an explosion in interest in recent years. 3D Printing USA will cut through all the hype and present a measured but fast-paced view of the current and future potential of 3D Printing across a range of markets. Meet the key players and end-users at this major conference and exhibition.
For more information go to: www.3DPrintingUSA.tech
You can use code 3DNATEU19 to receive a 20% discount on the forum packages: add the product to the basket and at check-out enter the code in the "Promotional code" box and update the basket for it to be applied.
Event Focus:
End-user needs and industry requirements: case studies and opportunities
Full spectrum of 3D printing processes and materials.
Focus on materials developments and requirements
Market insight and sector appraisal: profitability, market sizing, opportunities.
Analyst-designed agenda and networking opportunities