Europol Concerned About Growing Number of 3D Printed Weapons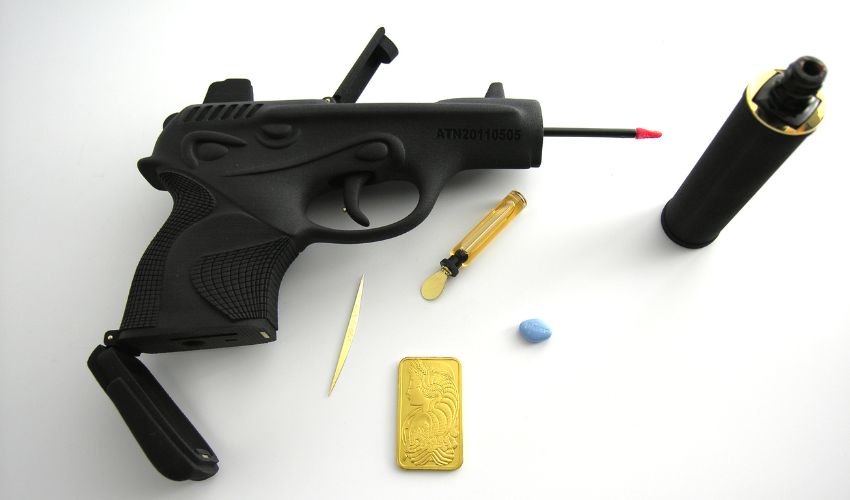 In recent years, an increasing amount of 3D printed weapons has been seized in Europe, which is raising concerns for the European Police Office (Europol). For that reason, a conference was recently held to bring together a number of professionals and experts to address the problem. "The threat posed by 3D printed weapons is very much on the radar of Europol," Martin van der Meij, a senior official at the European Police Office, said in a statement in which he explained that Europol, in recent years, has noted an "increasing number of such firearms seized in investigations across Europe."
In 2019, two people were shot dead in Halle, Germany, by an assailant who used a homemade gun, which was based on a blueprint to partly manufacture a weapon with a 3D printer, which he downloaded from the internet. Last year, Spanish police also, for the first time, dismantled an illegal workshop in 2021, that was dedicated to the manufacturing of 3D printed weapons in Tenerife, an island in the Atlantic archipelago of the Canary Islands. Europol also stated that a month later, two men and a woman were arrested in the British town of Keighley, as part of a far-right terrorism investigation on charges of possessing 3D printed weapon components.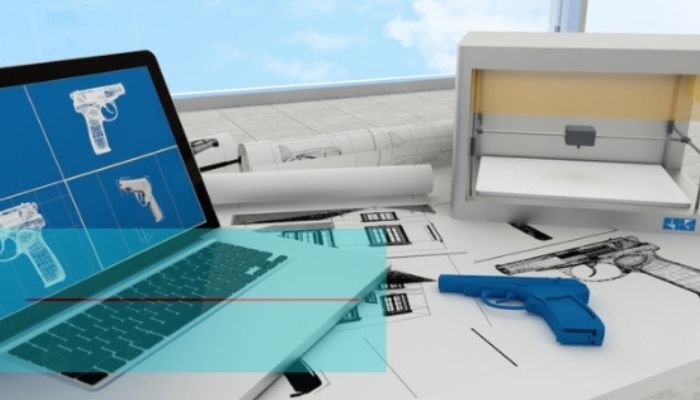 3D Printed Weapons are Untraceable
In response to this frightening phenomenon, the office brought together more than 120 stakeholders, including law enforcement professionals, ballistics experts, forensic doctors, and policymakers, to meet this week in The Hague, the Netherlands, where Europol is headquartered. "Such a challenge can only be addressed by combining the expertise, resources and insights of law enforcement, the private sector, and academia to get such guns off the streets." Van der Meij explained. After the conference, Europol also announced that an international network of 3D printed firearms experts will be created to keep law enforcement abreast of developments in 3D printed firearms. Having faced a similar threat in the United States, the US Department of Justice (DOJ) already proposed a regulation to update firearm definitions last year, closing a loophole with guns made by 3D printing technologies, so-called "Ghost Guns".
Europe is very advanced in 3D printing. In fact, over the last 10 years, European companies have been the origin of 47% of all inventions filed in that field at the European Patent Office (EPO). In spite of the impressive growth of the sector, the "democratization" of these new "handmade" firearms is momentarily limited by the resistance of the materials used in 3D printing, which have difficulty resisting the pressures and high temperatures caused by the firing of a projectile. However, things could change in the wrong direction in the next few years.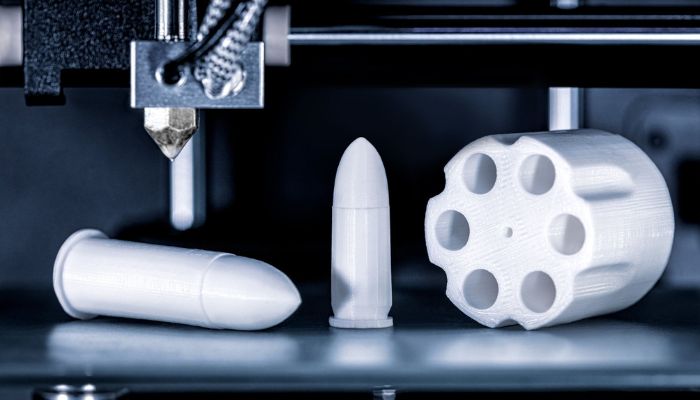 What do you think of the disturbing number of 3D-printed guns? Let us know in a comment below or on our Linkedin, Facebook, and Twitter pages! Don't forget to sign up for our free weekly Newsletter here, the latest 3D printing news straight to your inbox! You can also find all our videos on our YouTube channel.
*Cover Photo Credits: Atelier Ted Noten