Essentium secured $22 million investment from BASF and Materialise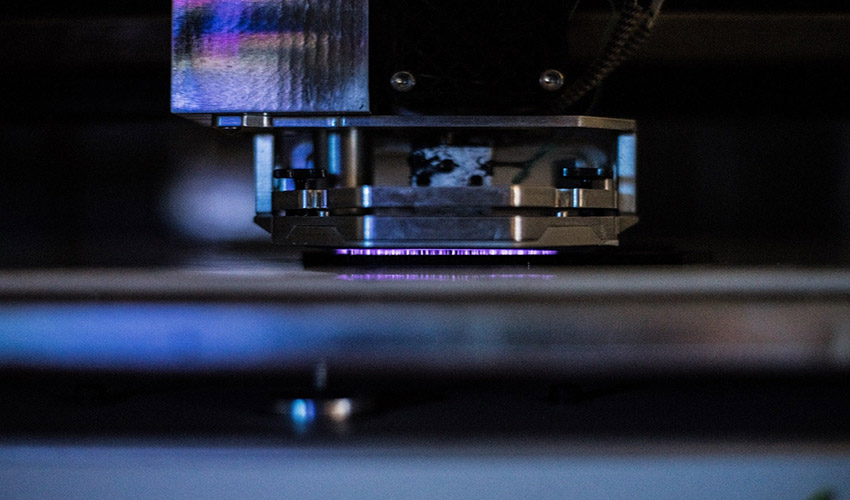 Essentium is the developer of the High Speed Extrusion (HSE) FDM 3D printing platform. They have just secured $22.2 million investment in a series A round led by BASF and Materialise. Their aim is to continue the development of their high-speed 3D printing solutions to meet demand for the newly introduced HSE platform.
The funding round was led by BASF Venture Capital with participation from Materialise, Genesis Park, amongst other investors. The investment will reinforce Essentium's existing relationships with BASF and the 3D software company, Materialise. BASF's Capital Investment Manager, Sven Thate, will join the Essentium board. They seek to develop HSE materials and introduce an open market model for 3D printing.
What does Essentium do?
Essentium sells 3D printers, develops supplies for manufacturing and is also the developer of its patented technology, FlashFuse technology. FlashFuse is a two-part, electric welding solution that combines nanomaterial technology and hardware technology to harness the power of Plasma to solve the Z-Strength issue in FDM printed parts. In other words, it allows to fuse the individual layers in the printed part together inside the printer as the parts are being built. This technology is scalable and can be applied to any type of thermoplastic.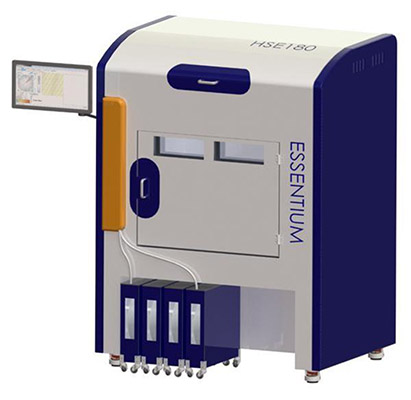 Their HSE platform, at a starting price of $75,000 offers the strength of injection molded parts using Essentium FlashFuse. They claim their printer is 10 times faster than their competitors', it has the ability to heat the nozzle from 20°C to 600°C in three seconds. As a result, they aim to be the only platform to serve as a complete solution to unlock industrial applications of additive manufacturing.
Partnerships for large scale production
Led by co-founder and CEO, Blake Teipel, Essentium is a creating a new generation of industrial 3D manufacturing platforms for sectors such as automotive, aerospace, biomedical, contract manufacturing and oil and gas.
He stated that, "Industrial additive manufacturing is ripe for transformation. The problem/solution paradigm is made clear through independent research we commissioned among executives in industrial manufacturing where 100% of respondents reported obstacles in using 3D printing for large scale production, and 88% stated that their industries' will save billions of dollars in production costs when the barriers are eliminated".
The partnership between the three companies was confirmed in November 2018. Sven Thate from BASF Capital Venture stated, "Unleashing and accelerating the potential of additive manufacturing for our customers is a priority for BASF".
According to Materialise CTO Bart Van der Schueren, "Materialise, Essentium and BASF share a vision for growth in the 3D printing industry" which has brought them together.
What do you think of this new investment? Let us know in a comment below or on our Facebook and Twitter pages! Don't forget to sign up for our free weekly Newsletter, with all the latest news in 3D printing delivered straight to your inbox!