Essentium to Move into DLP 3D Printing With Collider Acquisition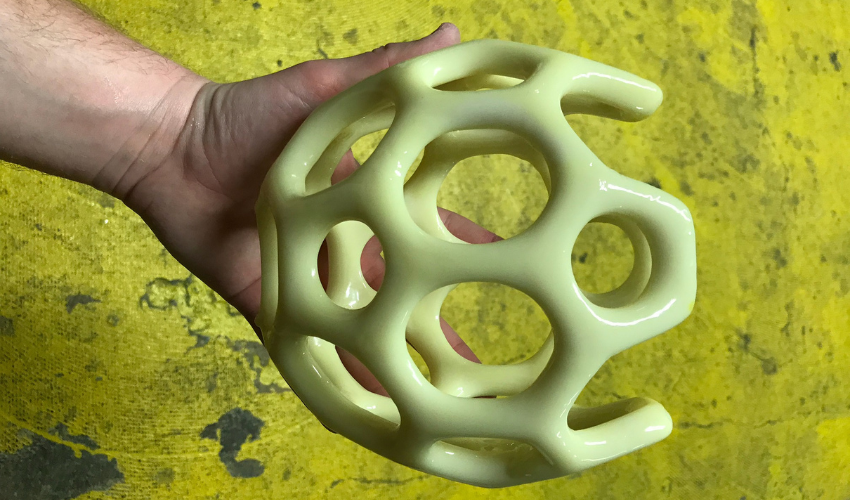 Leading AM manufacturer, Essentium, announced that it has signed a Letter of Intent to acquire Collider, a company known for Programmable Tooling, combining Digital Light Processing (DLP) 3D printing and injection molding. The move shows Essentium's desire to use its expertise in material science and 3D printing machines to move into even more industries, especially in the arena of tooling and for geometrically, complex, custom parts. The acquisition is a line of many significant moves in the field of AM this year, showing the continued growth and health of the sector.
This has been a busy year for business in the AM market. After growth despite the pandemic in 2020, 2021 started off with a bang with a number of acquisitions including Desktop Metal's acquisition of EnvisionTEC (the inventor of DLP 3D printing technology). Essentium itself has certainly not been idle. After releasing a report showing that investments in AM are paying off, especially in large-scale production, they also recently released a new HSE printer. The Essentium High Speed Extrusion (HSE) 280i HT 3D Printer is, according to the company, the first true independent dual extrusion system on the market. Now with this latest acquisition, Essentium plans to move into even more markets, taking advantages of the unique properties of DLP printing.
Essentium hopes to benefit from Collider's DLP technology
Collider's technology is unique as it uses DLP techniques to create a thin photopolymer shell which can then be injected with a variety of materials and cured through a chemical process. After some post processing, there will either be a production-quality part or a mold that remains. The technology is especially interesting for Essentium as it will allow it to use a vast array of high-performance thermosetting polymers and composites including polyurethanes, silicones, epoxies, polyesters, foamed resins, carbon fiber composites, as well as sintered metals and ceramics, using just one machine.
The move was a clear one for Essentium. Jeffrey Lumetta, Chief Technology Officer, Essentium commented: "Collider has a lot to bring to the table. Their innovative method of bringing together proven technologies to create high-value use cases has already proven their industry value. We see significant opportunities in tooling for low volumes of parts and the ability to manufacture geometrically complex, custom parts on-demand and quickly. In addition, this represents Essentium's first entrance into photopolymer AM technologies and will expand product offerings in several areas—especially when combined with our unique material science capabilities."
Notably, the company aims to take Collider's technology to new horizons that will allow them to gain speed as well as acquire economic and innovation advantages for manufacturers in industries as vast as consumer, medical, transportation, aersopace, wearable and industrial. Collider especially is hoped to help Essentium to fuel further innovation through mass customization and rapid product innovation. Collider's former CEO, Graham Bredemeyer, will also help with this goal as he will join the team as the Director of the Photopolymer Group. You can find out more about the acquisition in the press release HERE.
What do you think of the foray by Essentium into DLP 3D printing with the acquisition of Collider? Let us know in a comment below or on our Facebook and Twitter pages. Don't forget to sign up for our free weekly newsletter, with all the latest news in 3D printing delivered straight to your inbox!