Essentium announced business expansion initiatives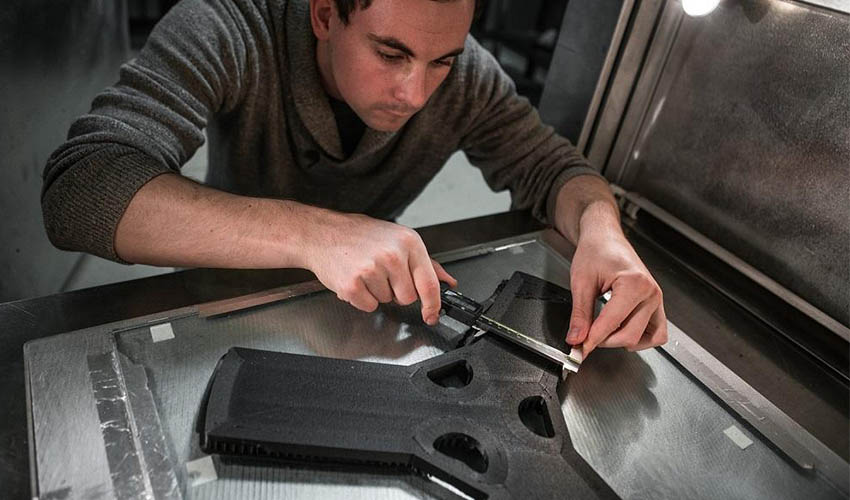 Essentium Inc. has announced a series of business expansion initiatives in response to growing market demand for the company's platform of industrial-scale additive manufacturing solutions. The company's High Speed Extrusion (HSE) 180 S 3D printing platform is designed to enable production at scale, it uses the company's patented technology, FlashFuse. According to Essentium this 3D printing platform is 10 times faster than other FDM solutions on the market. Moreover, their FlashFuse technology solves the Z-strength issue in 3D printing by fusing the individual layers in the printed part together inside the 3D printer as the parts of being built. Therefore, post-processing is reduced, if needed at all, the part is stronger and this 3D printing method can be used with any thermoplastic. 
The business expansion initiatives Essentium announced include working with its partners, BASF 3D Printing Solutions and Materialise NV to bring an open ecosystem to the industrial extrusion additive market. The aim is to give customers greater control of their innovation, more choice in materials, and industrial-scale production at ground-breaking economics. The partners have been working together since November 2018 to bring industrial additive manufacturing to the next level. In a survey led by Essentium, it was reported that scale remained the limiting factor to adoption and use of 3D printing. 
Blake Teipel, CEO and Co-Founder of Essentium explains this business decision: "When you remove the roadblocks to innovation, you enable customer success. There are no better proof points than an expanding pipeline and growing customer demand to illustrate how much the manufacturing market is responding to open ecosystems and the freedom to innovate on their own terms." 
Essentium has introduced seven new materials this year including TPU 80A-Z and TPU 90A-FR to service the EMS and aerospace markets. By proposing an open-system to its customers, the company is proposing another platform than those that dominate the market. Usually, customers would be locked into manufacturer's hardware and processes. The manufacturer explains that this has led to an increase in demand for the HSE 180 S and materials consumption. 
On top of this, you can expect more international operations from the company. Recently, Essentium appointed Benoit Valin as General Manager, Asia Pacific, and Cyprien Decouty, as Channel Sales Manager in Europe, Middle East, and Africa (EMEA). Cyprien Decouty explains: "Additive manufacturing represents a strategic opportunity to help upgrade EMEA's industrial base and fuel the growth of the manufacturing sector. I'm thrilled to be working with Essentium to help customers realize new opportunities and transform their manufacturing floors."
What do you think of Essentium's business expansion announcements? Let us know in a comment below or on our Facebook and Twitter pages! Don't forget to sign up for our free weekly Newsletter, with all the latest news in 3D printing delivered straight to your inbox!