What do we know about the deal between the US Air Force and Essentium?
Published on October 29, 2020 by
Aysha M.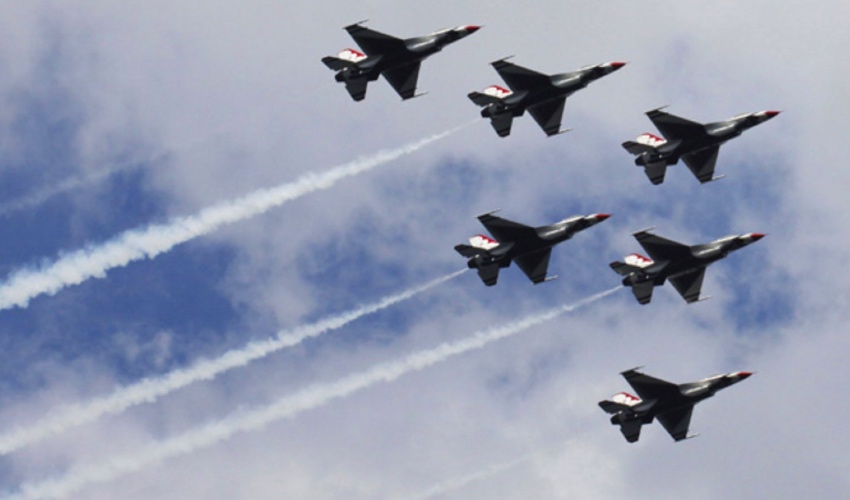 Founded in 2013, Essentium provides industrial 3D printing solutions aiming to disrupt conventional manufacturing. Recently, the Texas-based company has announced that they signed a multi-year contract with the United States Air Force. The government agency has been interested in 3D printing technologies for several years, realizing that additive manufacturing might well be the future of production in the aerospace sector. What do we know about the deal between the US Air Force and Essentium?
Earlier this year, in March, the United States Air Force awarded around $550 million in contracts to several "big bet"  technology firms, including Essentium; those were all four-year, fixed-price contracts. Being an AM company, Essentium's mission will be to help drive the development and deployment of advanced additive manufacturing solutions for applications in tooling, ground support, maintenance repair and overhaul (MRO), and flight-certified parts for military aircraft and ground vehicles through the U.S. Air Force but also the National Guard Bureau (NGB).
Evidently, the U.S. Air Force is struggling when it comes to acceleration of aircraft repairs and reduction of costs. The problem is that for many aging aircrafts replacement parts are scarce, and it is challenging to find manufacturers willing to resume the production of parts that may not be reordered for many years. Parts ordered one or two at a time are extremely expensive and entail exceptionally long waits. That's where the AM companies come to the rescue. Additive manufacturing addresses these production, supply chain, and procurement challenges.
After singing the deal, Essentium will work with the US Air Force to test and develop new materials and processes using the Essentium High Speed Extrusion (HSE) 3D printing system, which offers leading print speeds useful for both rapid part production and decreasing the time required to certify new materials for use in flight. In fact, the team aims to certify 4 times the quantity of materials in significantly less time and cost compared to the solutions currently available to the USAF.
Deputy PEO at Rapid Sustainment Office, U.S. Air Force, Nathan Parker, commented: "Developing safety-critical airplane parts is closer than ever before due to cutting edge technology like Essentium's additive manufacturing solution. Essentium demonstrated it has the expertise and capabilities to create parts with consistent replication using the Essentium HSE 3D Printing Platform. We will work together to drive additive manufacturing technology forward; for faster aircraft repairs that massively reduce time to deliver parts to keep our war fighters ready."
What do you think about the deal between the US Air Force and  Essentium? Let us know in a comment below or on our Facebook and Twitter pages! Sign up for our free weekly Newsletter, all the latest news in 3D printing straight to your inbox!