ESA Has Announced That the First European, 3D Printed Parts Will Land on the Moon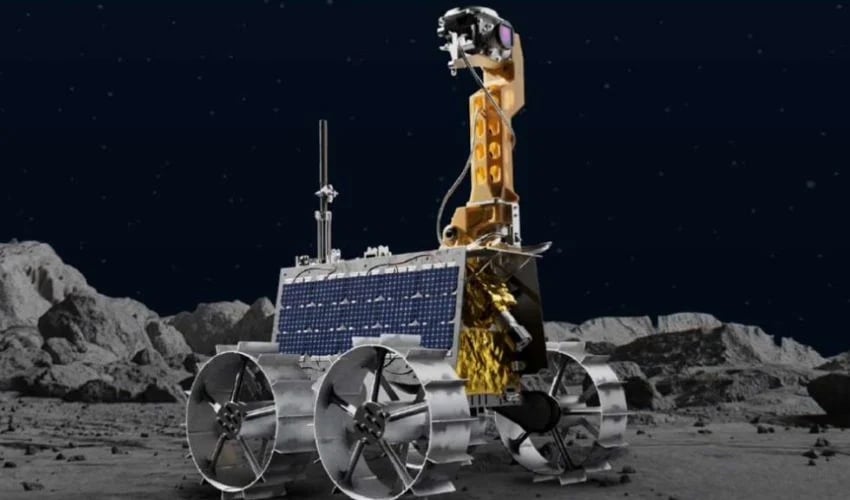 Additive manufacturing has already been used for a few years by NASA and ESA in space research, and 3D printing can be expected to be used more and more in space exploration. According to Smartech, the value of the printing market in the private space industry is expected to reach $2.1 billion by 2026. And we have already seen a number of projects showing this. For example, NASA awarded $57.2 million to ICON to develop a 3D printed construct on the moon. The U.S. space agency also launched the world's most powerful rocket, which included 3D printed parts, as part of the Artemis mission,. Now in the latest news, the European Space Agency (ESA) has announced that the surface of the Moon will be touched for the first time by European parts, namely 3D printed parts including those made in PEEK by Orion Additive Manufacturing.
Orion AM is a Berlin-based startup specializing in the development of advanced 3D printing systems. The company is part of the "Material Adhesion and Abrasion Detection" project which is testing the resistance of various materials to the harsh lunar environment. The samples are manufactured by additive manufacturing and have been attached to the wheels of the Rashid rover. This rover will in turn be attached to the Emirates Lunar mission. After a successful launch of the mission on December 11, 2022, the landing on the Moon is expected to take place in April this year. The researchers have created a number of samples including 3D printed test parts are made of polyetheretherketone (PEEK), a high-performance thermoplastic. PEEK was chosen because of its robust properties, which are strong enough for the lunar environment and could even replace metal. Another material that was chosen was a composite of PLA and regolith, which makes up the surface of the Moon.
3D Printed Parts Made of PEEK Will Land on the Moon
Though very suitable for use in Space, in general, PEEK is considered a demanding printing material, as temperature management plays a crucial role in avoiding print failures. In addition, the final product does not have the same high quality mechanical properties as those made with injection molding. However, in this particular case, Orion's A150 AM system achieves these values, which are up to 87% higher than 3D printing technologies not optimized for PEEK. As a result, high-performance polymers can now be used for important aerospace applications such as these 3D printed samples which will be used to test wear on wheels of the rover on the Moon.
Adam Rumjahn, Managing Director of Orion Additive Manufacturing concludes, "We have developed this technology over the last 5 years, and are proud to announce this achievement – it is truly a dream come true to have 3D printed parts from Orion AM on the moon!" You can find out more in Orion AM's press release HERE or in the announcement from the ESA HERE.
What do you think of the fact that European 3D printed parts will touch the Moon for the first time? Let us know in a comment below or on our Linkedin, Facebook, and Twitter pages! Don't forget to sign up for our free weekly Newsletter here, the latest 3D printing news straight to your inbox! You can also find all our videos on our YouTube channel.
*Cover Photo Credits: ESA