SHINING 3D expands accessible metal 3D printing with new EP-M250 Pro machine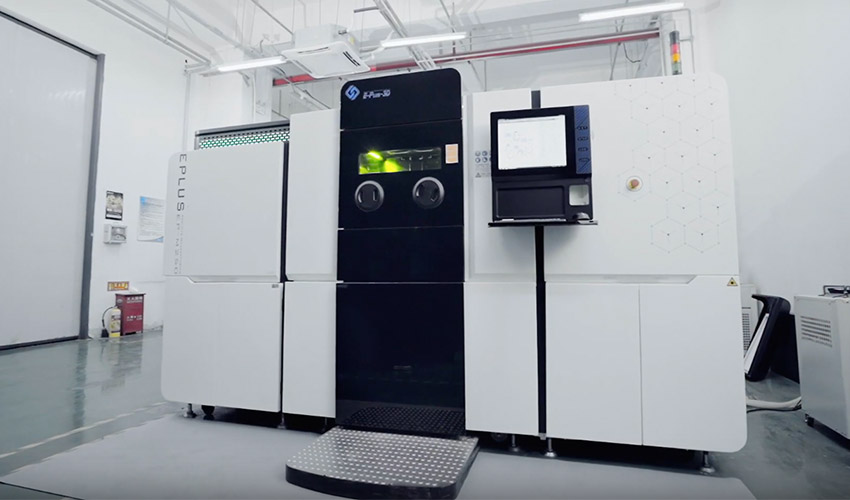 At Formnext 2019, an unprecedented number of manufacturers presented their solutions for metal additive manufacturing, demonstrating how important this segment is and will continue to be for the industry. In fact, in a recent report focusing on metal AM, published by SmartTech Analysis, it was predicted that over the coming decade $228 billion worth of components will be 3D printed in metal, representing a huge boom in production and an important shift beyond prototyping.
Given this growing trend, SHINING 3D, manufacturer of well-established 3D scanning solutions, has launched a new impressive metal machine, the EP-M250 Pro. The machine was presented for the first time at the world's largest fair for additive manufacturing, Formnext. The EP-M250 Pro is none other than a dual-laser metal 3D printer that uses Advanced Metal Powder Bed Fusion (MPBF) technology to create medium-sized parts and small batch production.
EP-M250 Pro expands industrial applications possible
The build volume on this new machine is 262 x 262 x 350 mm, for the production of medium-sized metal parts. The EP-M250 Pro completes the manufacturer's professional range offering, which includes the smaller EP-M150 system and the single laser EP-M250. Some optimizations you can expect on the system include: non-stop operation during filter change, an innovative gas flow management and optimized filter system to ensure a stable building environment, and precise laser beam quality control. Additionally, the manufacturer enables real time monitoring of the production environment and building process to make sure users have as much control as possible over the production process.
 As the industry continues to grow at a fast pace, SHINING 3D is focusing on the adaptability of their products to meet requirements of a broad variety of applications. Sectors such as aerospace, automotive or medical seek 3D printed parts with strong properties such as lightweightedness, geometrical complexity and resistance to harsh environments. The company is looking to continue making professional 3D solutions accessible for all levels of customers, and for all ranges of applications with the expansion of its Industrial Product Line and the launch of this new metal 3D printer.
Of course, 3Dnatives wanted to see the solution in person, and Formnext was the perfect occasion to go to SHINING 3D's booth to check it out. At the booth, Enis Iost, Application Engineer Industrial 3D Printing told us: "You will be able to use all different kinds of materials on the EP-M250 Pro. We're very open-source, which means that if you have a metal material you want to use, we will enable you to find the right parameter to use it. " In fact, the EP-M250 Pro can work with titanium alloy, aluminium alloy, nickel alloy, maraging steel, stainless steel, cobalt chrome, copper alloy and many more materials. When we joined SHINING 3D's booth, the team of engineers was 3D printing a turbine combustor made from aluminium, as you will be able to see in the following video:
If you are intrigued and want to learn more about the EP-M250 Pro, you can find more information HERE.
What do you think of SHINING 3D's EP-M25O Pro solution? Let us know in a comment below or on our Facebook and Twitter pages! Sign up for our free weekly Newsletter to receive all  of the latest news about 3D printing straight to your inbox!