EOS and Sauber Join Forces to Design Polymer Parts for Formula 1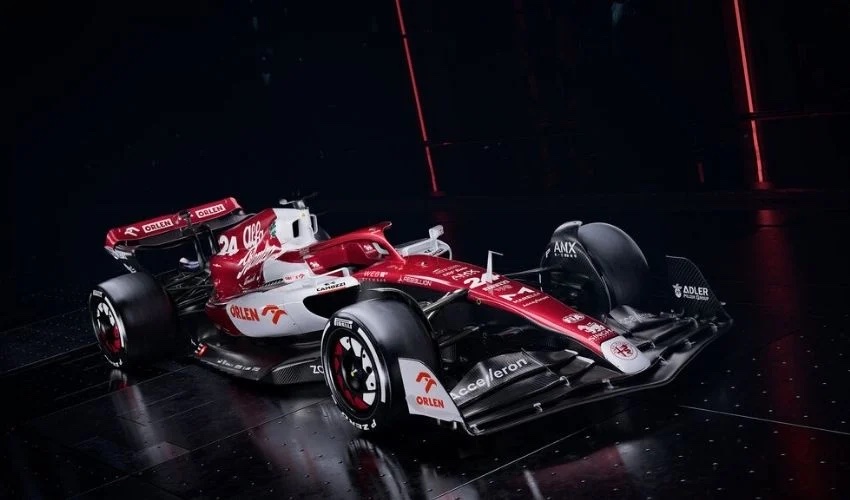 Additive manufacturing is becoming an essential technology in the motor racing and Formula 1 sectors. So much so that partnerships between racing teams and 3D printing experts are becoming increasingly common. This time, 3D printer manufacturer EOS, which specializes in industrial metal and polymer additive manufacturing, and Sauber Technologies, a member of the Alpha Romeo racing team, have teamed up to bring the benefits of the technology to racing. Inaugurated during the F1 Grand Prix in Barcelona on May 22, this collaboration includes the installation of the EOS P 500 at Sauber Technologies, a machine that allows the manufacture of parts from polymer.
For several years now, additive manufacturing has allowed teams to push the limits, particularly through rapid prototyping. Markus Glasser, Senior Vice President EMEA at EOS, looks back on the democratization of the technology and the partnership with Sauber: "We see AM applications in F1 for both prototyping and serial production where reproducible part quality is key. Together with Sauber we are aiming to set new benchmarks here. With more serial AM applications in F1, automation will be essential too, enabling higher productivity and reduced costs per part. Sauber is the first customer for polymer-based AM, integrating this into its production, including the installation of an EOS P 500 system."
Integrating the EOS P 500
With the EOS P 500 3D printer, Sauber wants to design serial parts from polyamide 12 PA 22OO. The machine, which is primarily intended for the automotive and aerospace industries, has a print volume of 500 x 3330 x 400 mm. The 3D printer is scheduled to be installed at Sauber's premises this year, and is therefore expected to help improve the company's production processes in the near future. In particular, the company expects to significantly improve production speed, as the EOS P 500 is said to have a manufacturing speed that is twice as fast as the fastest laser sintering systems currently available.
Christoph Hansen, COO of Sauber Technologies, concludes, "EOS and Sauber share the same passion for application-driven design and the highest quality standards, which we want to offer in motorsports and beyond. EOS's company culture is a perfect fit for us, which is why we decided to enter this partnership." You can find out more HERE.
What do you think of the collaboration between EOS and Sauber? Let us know in a comment below or on our Linkedin, Facebook, and Twitter pages! Don't forget to sign up for our free weekly Newsletter here, the latest 3D printing news straight to your inbox! You can also find all our videos on our YouTube channel.
*Cover Photo Credits: EOS