Eolas Prints and its Certified 3D Printing Filaments for Demanding Industries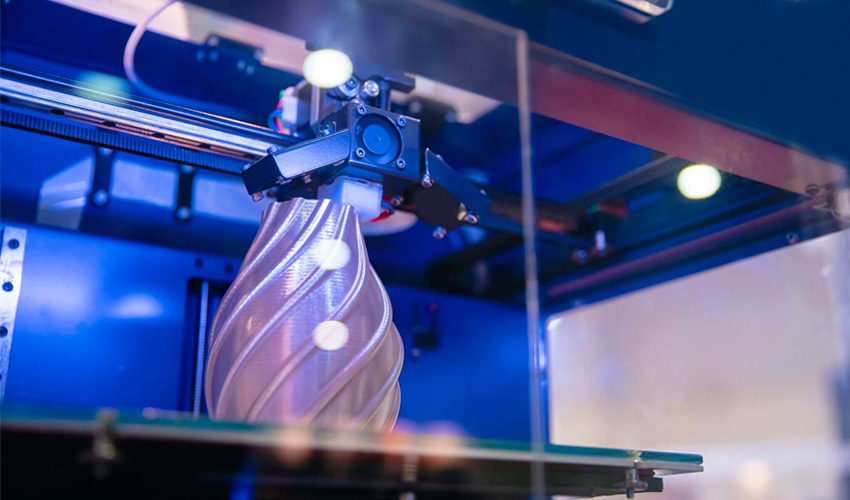 The materials market for additive manufacturing is extremely vast. Depending on the technology used, they can be found in the form of filaments, pellets, resins, or powders. This segment of the value chain represents a huge opportunity for potential growth over the next decade. This is shown by the report published by IDTechEx, which forecasts that the global 3D materials market will reach $23 billion by 2029. Such growth could be explained by the continuous research and development work to obtain new solutions compatible with AM technologies. In addition, the variety of materials continues to expand as end users demand higher quality and more flexible products. In the case of prototyping, materials are sought that are more representative of the final product. With this in mind, many companies are innovating to gain a foothold in the market. A leading manufacturer of 3D printing materials is Eolas Prints.
Based in Cantabria in northern Spain, the company specializes in the development of thermoplastics in the form of pellets and filaments for 3D printing. Founded in 2015 by two 3D printing enthusiasts, Eolas Prints had a clear goal from the very beginning: to make quality additive manufacturing accessible to everyone. So, after conducting material R&D for a while, they started their journey with the launch of their first commercial PLA filament. After launching 3 more materials in 2018, a TPU-based filament and two PLA standards (Ingeo 850 and Ingeo 870), the company continued to operate and attract investors. It wasn't until 2019 that it announced two new additions to its range of materials: a PETG filament and a wood filament. By 2020, the company reached its new milestone. It multiplied turnover and met other objectives, such as consolidating itself as a trusted brand. Now, they are also focusing on more advanced materials that can be implemented in industrial environments to meet their customers' needs.
Materials Certified for Industrialization
Eolas Prints bases its additive manufacturing foundations on the quality and management system it has implemented and certified (ISO 9001 and 14001). They always maintain full traceability of the raw materials used in the manufacture of their materials, from their origin to their transformation. Thus, they ensure that many of their filaments are manufactured from raw materials certified for food use, toy use, and certified for skin contact. Today, Eolas Prints continues to develop new filaments for 3D printing. In addition, it continues to optimize the production line with improved quality control systems.
Currently, a new division has been created specializing in 3D printing for the industrial sector, offering both conventional filaments and customized developments. Short delivery times make Eolas Prints a technological partner of great added value for industrial companies that require quality materials. All this is reinforced by good environmental management in accordance with implemented quality procedures, which optimize the use of natural resources in manufacturing. The aforementioned quality and management systems offer the possibility of implementing its materials in the most demanding industries, thanks to certifications for use in different applications. As for the development of materials, it is able to convert its filaments for 3D printing, adapting them to the needs of its industrial customers.
Outlook for the Future
One of the changes that has taken place this year, since the entry of external capital from Oxford, is its transformation into a technological organization for the development of 3D solutions. A clear example of this is the incorporation of skilled labor that is developing the 3D printers that will soon be launched on the market. Within its strategic growth plan, the medium-term objective is to be a leading company in the design and development of 3D printing solutions. Part of this objective is already being carried out, and thanks to the advances made and continuous research, they have been able to establish themselves in international markets. This has allowed them to become a reference supplier for important European companies that use additive manufacturing in their business model. Do not hesitate to visit their website HERE for more information about the products and services they offer.
What do you think of the materials developed by Eolas Prints? Let us know in a comment below or on our LinkedIn, Facebook, and Twitter pages! Don't forget to sign up for our free weekly Newsletter here, the latest 3D printing news straight to your inbox! You can also find all our videos on our YouTube channel.
*All Photo Credits: Eolas Prints