A team of engineers bio-printing ligaments and tendons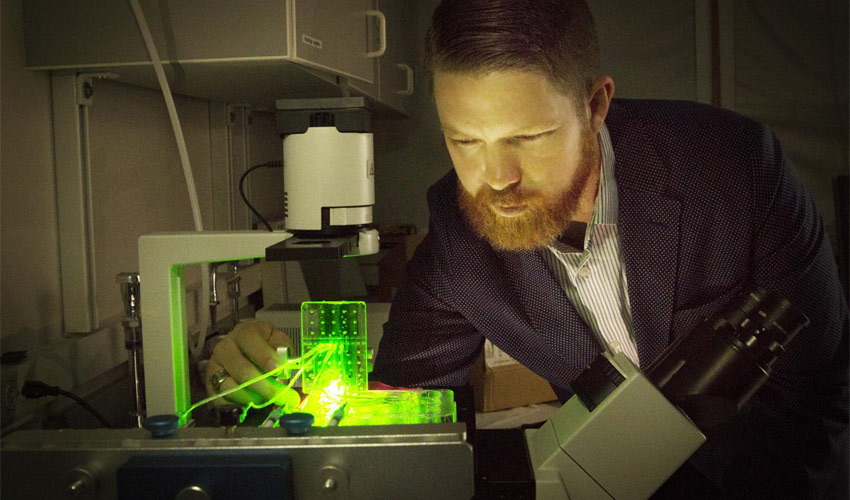 At the University of Utah, a team of bio-medicine engineers has developed a method for 3D bio-printing human tissue. In particular 3D bio-printing ligaments and tendons. They modified a conventional 3D extrusion printer and used stem cells extracted from adipose tissue. A solution that could benefit all those who suffer from rupture of ligaments or fissure of the intervertebral disc.
The bio-printing technology is developing rapidly and with it an interesting use of the technology in the medical sector is emerging. Even if it is still in its infancy, it allows for advances in the creation of customised cell structures. Including such as liver tissue or even organs. We recently met up with the startup BIOLIFE4D, which hopes to bio-print the first functional human hearts and thus solve the problem of the lack of organ donors today. In the United States, engineers based in Utah have been studying the design of tendons and ligaments. Focused on facilitating the care of people who have been injured.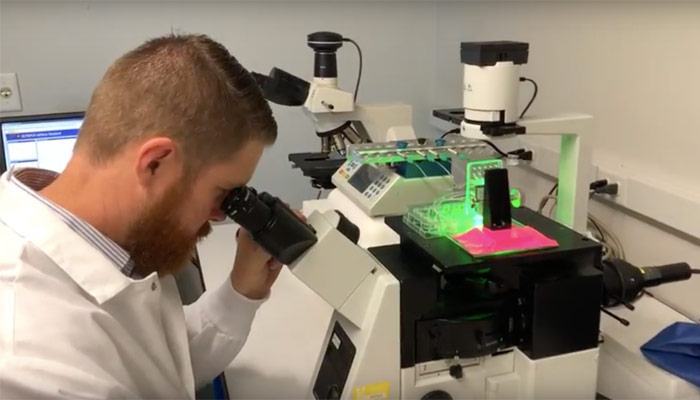 Bio-printing ligaments and tendons
Currently, people who have torn a ligament or tendon can have it replaced by removing it from another part of the body or a corpse. But most of the time, they are of poor quality; this is where bio-printing can make a difference. Robby Bowles, professor of biomedical engineering, explains, "This will allow patients to receive replacement tissues without additional surgeries and without having to harvest tissue from other sites, which has its own source of problems,"
After two years of research, the engineers have developed their own 3D printing technique using stem cells. These would come from the adipose tissue of the patient and would be bio-printed on a hydrogel surface. Layer by layer, researchers create a tendon or ligament that would develop in vitro in a culture before being implanted.  However, it is worth noting, that this is a very complicated process. Simply because this type of connective tissue consists of different cells in complex patterns. For example, the cells that make up the tendon or ligament must then move progressively toward the bone cells so that the tissue can attach to the bone.
Bowles and his team worked with Carterra, a company that produces microfluidic devices for medicine; Together, they developed a special print head for the 3D printer. This specific development is capable of depositing human cells in the most controlled way possible. The cells pass through a microfluidic channel in the printer and land on the surface of a hydrogel. To test the concept, the team printed genetically modified cells that become fluorescent in order to visualise how they were printed. You can see the process in the video below:
"This is a technique in a very controlled manner to create a pattern and organisations of cells that you couldn't create with previous technologies," Bowles explains about the printing process. He continues "It allows us to very specifically put cells where we want them. " He goes on to say that this technology can be used for any type of tissue engineering application. This including organ creation. He is convinced that the print head could fit any type of FDM printer. If you wish to have more information about the process of bio-printing ligaments and tendons, go HERE.
What do you think of the bio-printing of ligaments and tendons? Let us know in a comment below or on our Facebook and Twitter pages! And remember to sign up for our free weekly Newsletter, to get all the latest news in 3D printing send straight to your inbox!