Essentium and LEHVOSS Group develop engineering-grade materials for AM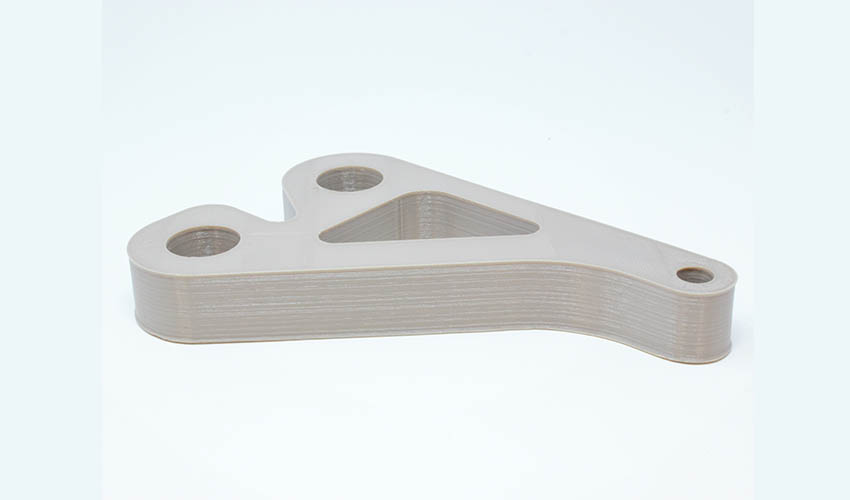 For a long time additive manufacturing was considered a technology for rapid prototyping. However, AM technologies have been increasingly employed for series production of parts that need to be customized or require designs impossible to manufacture using traditional methods. In a study conducted by Essentium last year, the company revealed that 3D printing adoption had been limited by scale, but an increasing number of companies have been using the technology for industrial scale manufacturing in recent years. More precisely, the number of manufacturers using 3D printing for full scale production rose from 21% in 2018 to 40% in 2019. Additionally, the wider adoption of 3D printing goes hand in hand with the rise in the availability of 3D printing materials. Not any materials, but engineering-grade materials that meet the standards for industry applications in aerospace, automotive, biomedical and electronics industries. 
For this reason, Essentium, manufacturer of the HSE (High Speed Extrusion) 3D printing platform, has partnered with LEHVOSS Group to develop high-performance materials that will enable industrial-scale additive manufacturing applications. LEHVOSS Group produces and markets chemical and mineral specialities, and has developed customized polymers for 3D printing technologies such as PBF and FFF. Essentium explains that this new partnership will bring engineering-grade materials for extrusion-based 3D printing processes. 
PEEK and High-Temperature Nylon
High-performance materials are very interesting for the AM sector. In general, PEEK is a high performance engineering thermoplastic that is renowned for offering an exceptionally high temperature resistance. It can withstand temperatures up to 260°C. Additionally, its chemical resistance is also excellent. The material has been used in conventional manufacturing processes such as injection molding, compression molding, etc., but is also increasingly popular in the 3D printing industry for industrial applications. Nylon on the other hand is a synthetic polymer that offers exceptionally strong and elastic properties, capable of resisting to impact and abrasion very well. 
Therefore, after two years of collaborative research and development Essentium launched a line of PEEK and High-Temperature Nylon (HTN) materials using LUVOCOM® 3F compounds from LEHVOSS Group. Given that the materials are made for 3D printing, they will offer easy printability and non-warping properties, as well as heat and chemical resistance and high mechanical strengths, enabling quality end-parts that can withstand the rigors of the factory floor. Certified on the Essentium 3D printing platform, the materials are suitable for applications such as mechanical engineering, medical technology and parts subject to high stresses for the engine compartment and drive train in the automotive sector.
Thomas Collet, Director 3D Printing Materials & Marketing, LEHVOSS Group added: "Partnering with Essentium is a win-win for our industrial customers. Not only will this speed time-to-market and lower the cost to produce the highest quality parts, it will also spur innovation for new additive manufacturing applications." You can find more information HERE.
What do you think of this partnership? Let us know in a comment below or on our Facebook and Twitter pages! Don't forget to sign up for our free weekly Newsletter, with all the latest news in 3D printing delivered straight to your inbox!