The Complete Guide to Electron Beam Melting in 3D Printing (EBM)
Posted On December 22, 2017
---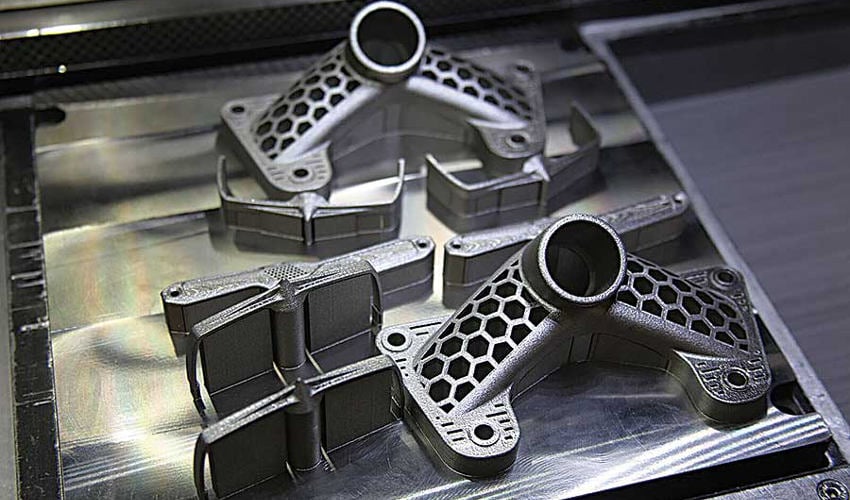 Electron Beam Melting, also known as EBM, is a 3D printing process that allows for the printing of metal parts. Using EBM, it is possible to manufacture parts which were previously impossible to manufacture otherwise. This guide will explain how the Electron Beam Melting process works, which 3D printers use EBM, and its applications in a variety of sectors.
Swedish company Arcam is currently the only manufacturer to produce EBM 3D printers. Electron Beam Melting is particularly useful when manufacturing medium sized parts, when printing in a small series, or even a single unit. This is why the main users are the biomedical industry (who use it to manufacture prostheses), the aeronautics industry, and the motor sports industry.
How does Electron Beam Melting work?
Electron Beam Melting is similar to Selective Laser Sintering, as they both print from a powder from the 3D printer's powder bed. This powder is then deposited in the form of thin layers that are preheated and melted layer-by-layer to create the model. A high energy beam consisting of electrons (rather than photons in laser sintering) is used to solidify the metal. These solidified layers are then built up until the completed part is finished.
Post-production
Once printing has finished, the 3D printed piece needs to be detached from the metal bed. This needs to be done delicately. Then, all unfused powder must be removed with a powder or brush. Supports must be removed from the model if they have been used also. This is different to removing supports in FDM or SLA, as they cannot be broken off by hand as they are hard and metal. They must be broken off. In some cases, heat treatments are necessary to release stresses caused during manufacturing.
This video below illustrates the process in more detail:
What is an Electron Beam?
The main difference between this process and laser processing is the energy source. Electron Beam Melting uses an electron beam rather than a laser beam. When a tungsten filament is heated under a vacuum, it releases electrons, which are electrically charged elementary particles. These particles are accelerated and directed by electromagnets and projected at high speed onto the surface of the powder. This gives the heating effect on the powder particles.
To ensure the proper functioning of this electron beam, all the manufacturing takes place under a vacuum. This has advantages in preventing the metal powder from oxidizing upon heating. At after printing, most of the unfused powder can be reused almost immediately. This holds value for manufacturers, particularly in the aeronautics sector, where often only 20% of purchased material is actually used in the final part, the rest removed and sent to recycling.
What materials can be used in Electron Beam Melting?
Electron Beam Melting relies on electrical charges, therefore the materials used must be conductive. Without this, no interaction can occur between the electron beam and the powder. The manufacturing of polymer or ceramic parts is therefore technically impossible with an electron beam.
However, Arcam machines have a limited range of printable materials (mainly titanium and chromium-cobalt alloys). In order to be able to use or test another material, a user (company or laboratory) must undergo paid training and obtain authorization to use their machine as they wish. In addition, these metal powder materials can be very expensive. They can cost from between $350-450 per kg.
Laser or Electron?
This question is asked fairly often by manufacturers who are interested in 3D printing of metal parts without knowing which process to use. The answer depends mainly on what you want to do because each process has both its advantages and disadvantages.
Strong points:
Manufacturing speed: The electron beam can separate to heat the powder in several places simultaneously, which makes it possible to significantly accelerate the manufacturing process.
Pre-heating the power before it melts limits the deformations and thus reduces the need for reinforcements and supports during manufacturing.
Weak points:
The procession: at the level of powder, the electron beam is a little wider than the laser beam, which does not allow it to achieve the same accuracy.
The size of the parts that can be made: The Acram machine with the largest manufacturing volume (Q20) allows for a maximum diameter of 350 mm for a height of 380 mm whereas laser machines (such as the X-Line Concept Laser) already offers manufacturing volumes at least twice as high as this.
Expensive to produce. Both the 3D printers and the materials are expensive, so EBM is only good for industrial 3D printing.
Did you find our Electron Beam Melting (EBM) guide helpful? Let us know in a comment below or on our 
Facebook
 and 
Twitter
 pages! Sign up for our free weekly 
Newsletter
, all the latest news in 3D printing straight to your inbox!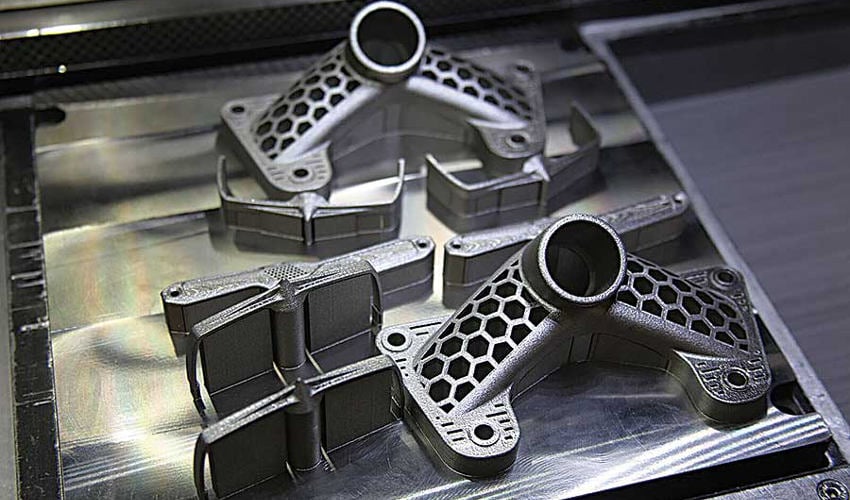 ---
You may also like