EinStar, SHINING 3D's Most Accessible 3D Scanner and its Use in the Metaverse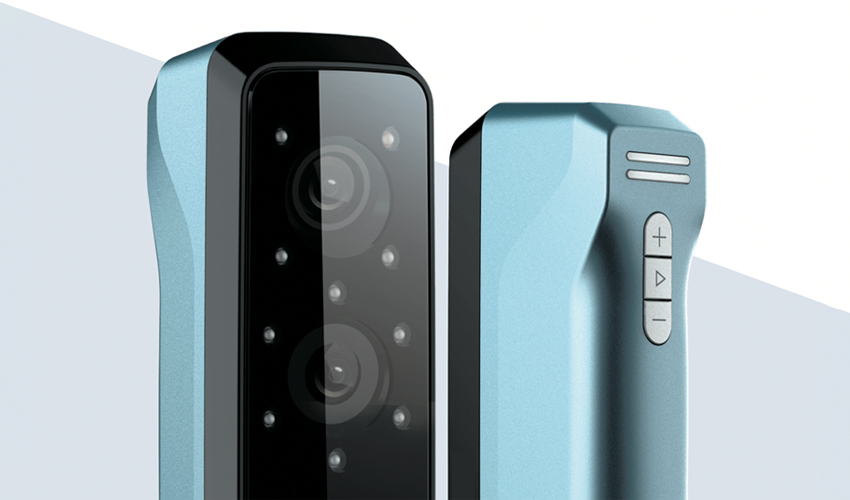 SHINING 3D is known for technologies ranging from 3D scanning to additive manufacturing, metrology and digital dentistry. Just a few days ago it unveiled a new scanning solution that it hopes will transform the 3D sector. The EinStar is the company's most affordable portable 3D scanner, designed with the goal of making 3D scanning technology available to everyone. This new scanner highlights SHINING 3D's aim to continue developing solutions for a booming market. In fact, according to Allied Market Research's report, the global 3D scanning market is expected to reach a value of $16.66 billion by 2030, representing a compound annual growth rate (CAGR) of 16.3%. This figure highlights the potential of the market and the possibilities it offers to both businesses and end users.
Already in April this year SHINING 3D introduced a new scanner, the FreeScan UE Pro, which they considered to be the most multifunctional portable solution developed to date. Now, with this new milestone the company continues its mission to position itself as one of the leading manufacturers of 3D technologies, not only on an industrial level, but also for entry-level users looking for affordable 3D scanners. Rebecca Khoo, Product Manager, Professional Digitizing, explains, "Our mission at SHINING 3D is to make quality 3D digitizing technology accessible to everybody, helping enterprises and individuals to enter the realm of the digital world. EinStar has been developed, allowing everybody to digitize the world around them like never before." This is certainly great news for the 3D scanning market, but what are the characteristics of this new solution? And what can we expect from the new EinStar 3D scanner?
Features of the EinStar 3D Scanner
The EinStar is characterized as a low-cost solution capable of delivering high quality results. It is equipped with 3 VCSEL infrared light projectors (for clear and stable scans even outdoors), 2 stereo depth cameras and an RGB camera that reproduces the true colors of the scanned object. These elements allow users to capture clear and stable scan details by generating high quality data with color texture. In terms of scan quality, the EinStar can capture high-density data in the form of a point cloud with a distance between points of up to 0.1mm. Compatible with EXStar software, the scanner integrates enhancement technology that optimizes the point cloud for complete data capture, smoothly guides the scan and improves data quality.
Due to the different output formats it offers, it is ideal for a wide range of projects, industries and applications. It can be used for additive manufacturing, digital file design, virtual and augmented reality, as well as in the fields of education, culture and art. In terms of user experience, the EinStar meets all expectations. It features an ergonomic design and a clear and simplified workflow, not only for scanning, but also data post-processing. In addition, with no need for light projection during the scanning process, the EinStar is comfortable and safe for the eyes when scanning the human body. Thanks to its accessibility and ease of use, the EinStar is the perfect "plug&play" tool to enter the world of 3D scanning for the first time, and even experience 3D modeling in a simple and efficient way. The versatility of this new 3D scanner allows you to take your ideas and creativity to the next level.
3D Scanning in the Metaverse
To test the capabilities of the 3D scanner, artist Will Huff decided to implement it in his project to explore the Metaverse. This concept refers to an immersive digital world where space is not material, but a hyper-real 3D representation seen through virtual reality. Huff's goal in bringing the two ideas together was to get a copy of himself in this virtual space, so the EinStar was the most appropriate choice. To do this, Will Huff started with the 3D scanning process and his subsequent analysis of the scanned model in Unreal Engine. Later, he carried out the customization of the model for the Metaverse in Metahuman. The main goal was to have a 3D scanned model that had the real data of the scanned person and then to be able to customize it and transform it into an avatar for the Metaverse.
Huff adds, "The EinStar is a great addition to SHINING through these full line of 3D scanners. It's a full featured and versatile scanner based on 18 years of research and development in the field of high precision 3D digital products. The software EXStar is equally impressive, capable of handling large sets of point clouds. There are so many use cases for the AI and star in the metaverse. But you know what? I'm going to leave that for you to discover." If you want to get a closer look at the features of this new 3D scanner and how to use it, you can visit the SHINING 3D website HERE or follow them on social media (@einstar3d).
What do you think of the EinStar from SHINING 3D? Let us know in a comment below or on our LinkedIn, Facebook, and Twitter pages! Don't forget to sign up for our free weekly Newsletter here, the latest 3D printing news straight to your inbox! You can also find all our videos on our YouTube channel.
*Cover Photo Credits: SHINING 3D