3D printing takes on the restoration of a historic building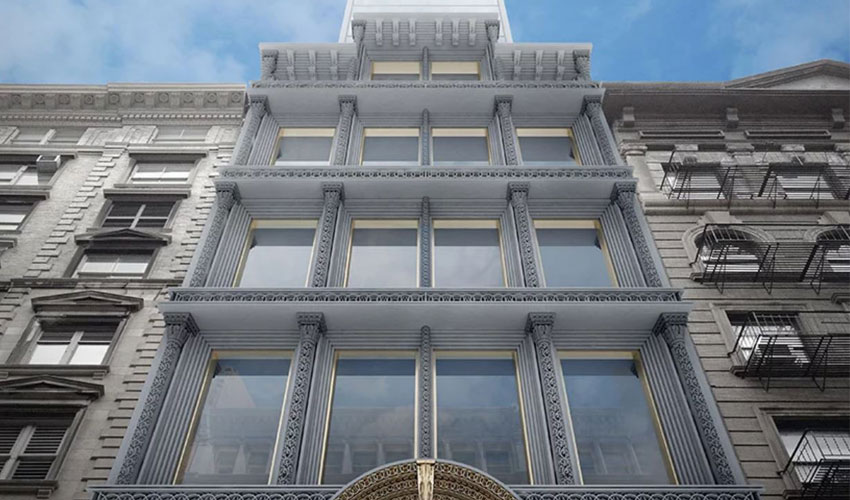 EDG is a New York-based architecture firm that says it has developed a new method of digital sculpture, called "Modern Ornamental", used to restore a building in New York City. This method relies on 3D printing to make complex molds to produce concrete structures. A cheaper, faster process that would better maintain a building.
The relationship between new technologies and craftsmanship is growing stronger and has undergone significant changes in its very nature. For example, if we look at additive manufacturing, we realize that it was used to design small objects, prototypes and in turn is now gradually being used for large-scale achievements, such as building houses. Artists and craftsmen are adopting these digital tools for new means of expression. 3D printing would become an additional tool at their disposal to perfect their work.
Additive manufacturing at the service of architecture
The EDG firm turned to additive manufacturing for the same reasons, with a desire to restore an old building in New York. They have developed the "Modern Ornamental", a technique that involves the use of CAD software and algorithmic modeling programs that develop renditions of structures that can then be 3D printed. However, rather than creating solid 3D printed parts, which can often be expensive and time-consuming, the team created different molds. They used a MakerBot Replicator Z18 to create their prototypes.
The team explains: "We focused on hollow form plastic molds for economy—to be filled with standard and colored concrete. Through exhaustive experimentation, we found the perfect balance of material cost, efficiency, and strength, ensuring that the molds can be easily reproduced."
The 3D printed plastic mold is then inlaid with a laser cut wire mesh to provide reinforcement. The final prototypes were manufactured by VoxelJet using their VoxelJet VX1000 3D printer; the final piece was then produced internally with Sika concrete, the company that developed a 3D concrete printing method. On-site, these pieces are quick to produce – less than a day according to EDG. The architects were also able to easily reprint a mold, thanks to a digital catalog of stored parts. A significant advantage when an item needs to be repaired or replaced quickly.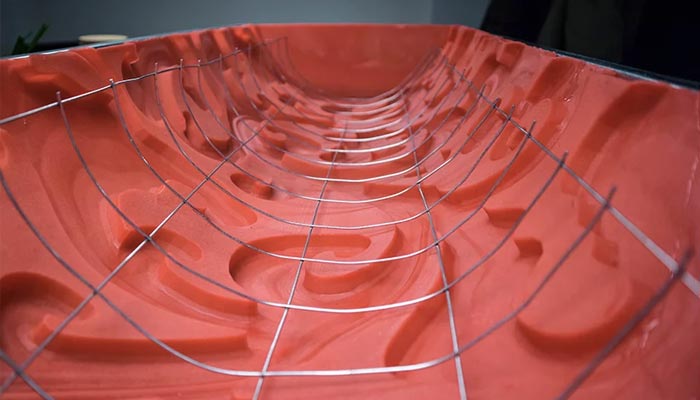 The restoration of a building in New York
On Fifth Avenue, a building dating from 1940 was to be demolished because the cost of its restoration was too high. The ornaments of the facades were too difficult to reproduce with the typical techniques. EDG decided to look at the building to see if there were other means to restore it to avoid it being destroyed. John Meyer, Founder of EDG, says, "This project began with the simple goal of finding a way to salvage and restore many of the deteriorating architectural treasures in New York City, and around the world. The innate beauty and rich history of these gems were vanishing as the cost of their repair became progressively prohibitive." EDG, therefore, decided to create different molds to restore the facade of the building. They were able to obtain the same patterns and ornaments as the original structure quickly and at a low cost.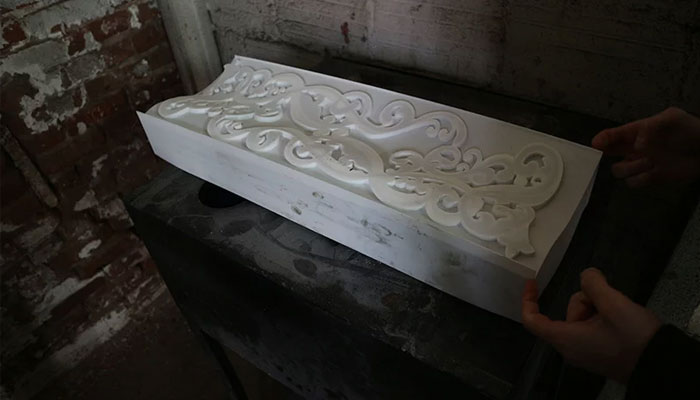 Find more information on EDG's official website.
What is the future of 3D technologies in the architectural sector?Let us know in a comment below or on our Facebook and Twitter pages! Don't forget to sign up for our free weekly Newsletter, with all the latest news in 3D printing delivered straight to your inbox!