ECO 3D October: The latest economic news in 3D Printing
Published on November 3, 2017 by
Jamie D.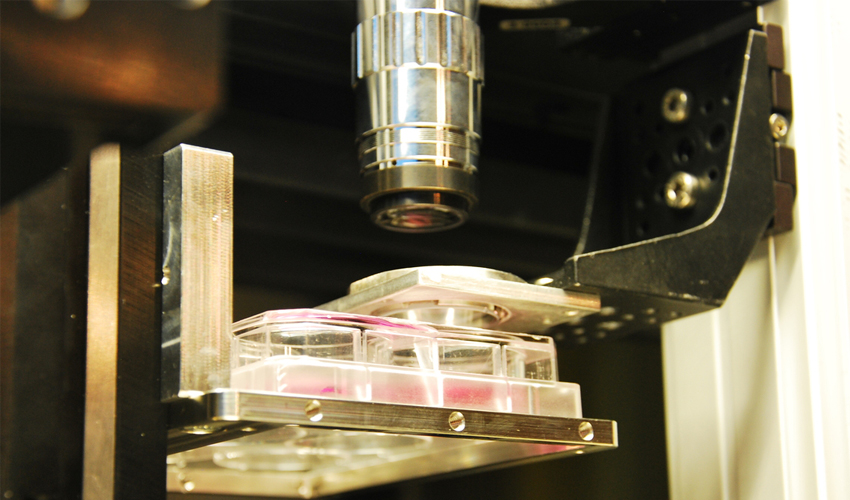 Every month, 3Dnatives summarised the major economic and business news in the 3D printing world. The last month had some very important events occur, from Ultimaker investments to record-breaking performances by Renishaw, and Amazon buying 3D software firm Body Labs.
Rolls Royce harnesses light of 10 billion suns
Rolls Royce are no strangers to 3D printing, and have been using additive manufacturing methods for over a decade. They currently use additive manufacturing via Direct Enegy Deposition to create bladed disks for their engines. This process can also repair disks that have become damaged. The scientists themselves admit they they don't actually know what happens during the process. They don't know whether "the laser is melting it on the surface or melting the powder in the air."
What we do know, is that using special equipment analyzing the particle-level reactions occurring in the build chamber we can witness the process. This is done through circulating electrons around a storage ring close to the speed of light, producing a light ten billion times brighter than the sun. This allows us to analyse the regularity of the metal layers being deposited and find out why irregularities occur. The eventual aim from this research is to create a 3D printer than can correct itself to avoid faults in the components.
Renishaw continues solid growth
Renishaw PLC have announced their financial results for the most recent period at a revenue of £142.3m in Q1 2018, 26% higher than the same period last year. People are speculating that this success is due to the opening of a global network of additive manufacturing solutions centers. This success was echoed by Sales and Marketing Director William Lee, who said "We're very pleased this year we opened our US, German and Canadian additive manufacturing solution centers."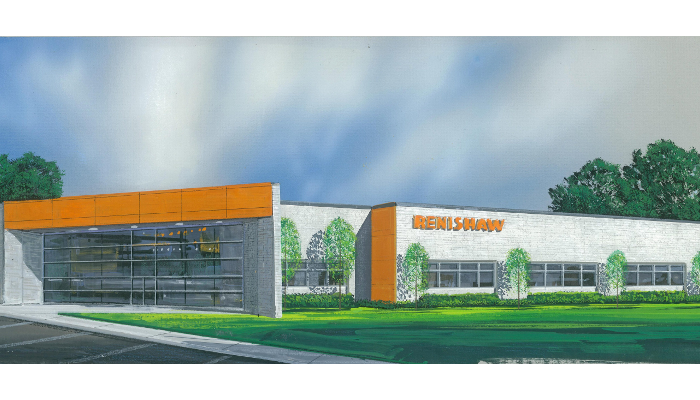 Proto Labs reports record revenues
Proto Labs have reported record results, with a quarterly revenue increase of 12.7% to $88.1M. As well as 3D printing, Proto Labs do a variety of other things as well such as CNC machining, and injection moulding. 3D printing comprised of $11.1M of this total revenue, a 12.6% growth compared with the same period in 2016.
Ultimaker secure "significant" investment
Ultimaker have announced that leading private equity firm NPM Capital have invested a significant, currently undisclosed amount in the company. The money is to be invested in growth, product development R&D, marketing, and sales.
Ultimaker CEO Jos Burger seemed happy with the deal, stating "I look forward to working with NPM Capital. They have a great and solid reputation as a committed longer-term investor. NPM Capital has a flexible investment horizon focused on long term value creation."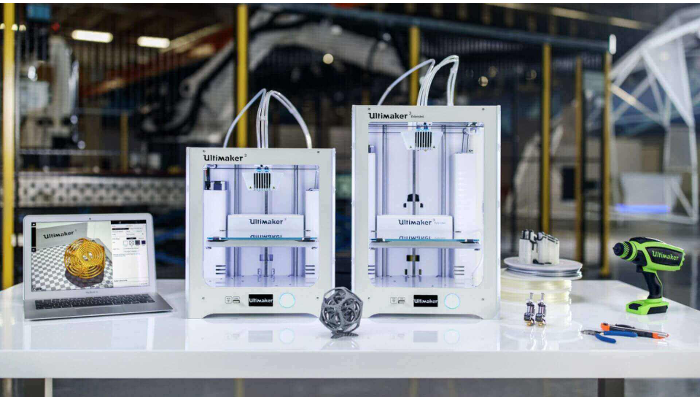 1.6M Euro Cash injection for BeAM
BeAM are known for being an innovative company who developed a method of directly 3D printing metal parts using Laser Metal Depoistion and Direct Energy Deposition technologies. This has led to a 1.6M Euro capital injection from its shareholders. After this latest round of investment, total capital stands at over 8M Euros.
UK can create $600bn and 175,000 manufacturing jobs via 3D printing
A government-commissioned review on industrial digitalisation has concluded that £455bn ($600bn) as well as 175,000 jobs could be created by embracing disruptive technologies such as 3D printing. In the current uncertainty of Brexit, Britain is searching for a lifeline. This report says that by investing in Industry 4.0 tech like 3D Printing, Artificial Intelligence, and other technologies, Britain can try to counteract its current negative economic situation.
3D Printing to take over manufacturing – says report
Dutch bank ING published a report stating that 3D printing could be used to create half of manufactured goods by 2060, accounting for around 25% of global trade. Owing to ING, 3D printing could have a huge impact in the coming years in various sectors such as automotive, industrial machinery and consumer products.
An investment of $9.29 million to develop implants
The Australian government has launched a project with different universities and hospitals that aims to integrate 3D printing and robotics into the production of custom bone implants for cancer patients. The project, valued at $9.29M, is supported by American company Stryker, who specialise in medical technology. This includes the creation of custom-made implants.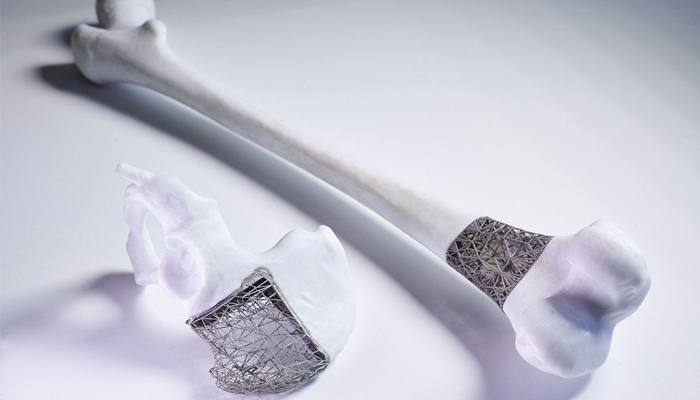 Impossible Objects Raises $6.4M
US company Impossible Objects has raised $6.4 million to start marketing its 3D printer, the Model One. It is based on patented CBAM (Composite-Based Additive Manufacturing) technology that uses the classic InkJet process and carbon fibers to create strong, lightweight parts.
Natural Robotics creates a low-cost SLS printer
The Spanish startup has started its crowdfunding campaign for its new SLS 3D printer, VIT. In just one week, they have managed to raise more than €180,000, 8x their campaign goal. Their VIT machine is based on a selective laser sintering technology and offers a generous volume of 250x250x250 mm. Its introductory price is €6,000; though it will be available at launch for €11,000. This is a relatively low price for an SLS 3D printer.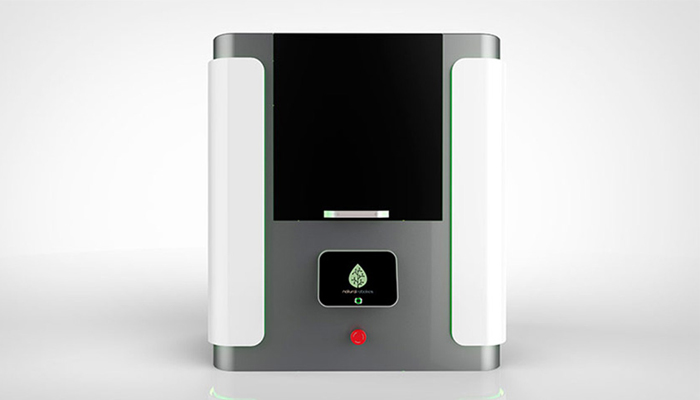 SLM Solutions with large order
German 3D printer manufacturer SLM-Solutions, known in particular for laser melting, announced the arrival of a major order for more than 50 printers by an Asian customer. The order will have a value of 31 to 48 million euros, depending on which models the customer chooses from the portfolio. These printers will be delivered by SLM Solutions until 2020. The name of the Chinese customer was not stated.
Amazon buys Body Labs
In the area of ​​3D scanning, this month Amazon announced the acquisition of Body Labs startup, which uses a technology to scan a person's entire body. This makes it possible, for example, to try clothes virtually. This investment is worth between $ 50 and $ 100 million to Jeff Bezos.
CollPlant with millions of shares
Israeli bioprocessing firm CollPlant announced that the company had received $5 million from the investment company AlphaPharma of Austrian billionaire Martin Schlaff. These investments will use CollPlant to further invest in the development and market maturity of its 3D printed bodies, which are already well advanced, according to the company.
France-German cooperation
German chemical giant BASF and French bioprint specialist Poietis are also intensifying their efforts in the biodiesel field. The two companies have signed a joint framework agreement to promote the development of 3D printed skin.  The skin is to be used to replace animal experiments in the testing of cosmetics.
Materialize expands in Belgium and Poland
Belgian company Materialize is expanding capacity due to its continued success. In addition to its headquarters in Leuven, the company is also expanding in Poland. The new factory will accommodate around 80 SLS 3D printers, making it the largest of its kind in Poland. The Belgians want to significantly expand their business in our easter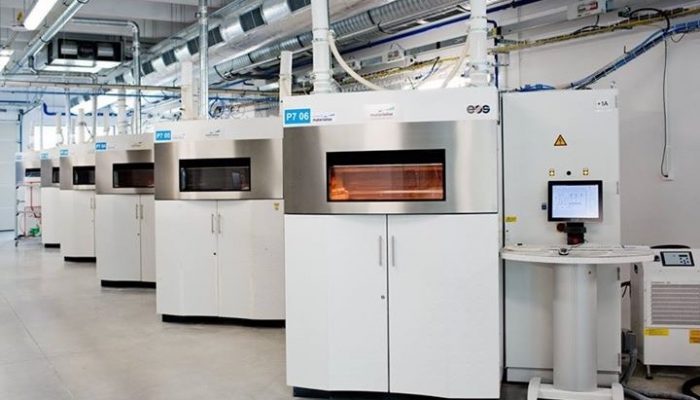 HP to expand into the metal 3D printing industry
While few details have been revealed yet, HP CEO Dion Weisler announced this month that the US manufacturer will work on a new metal additive manufacturing process for 2018, specifically developed for high-volume production. This announcement comes only few months after the launch of its HP Jet Fusion technology.
3D Systems struggle
3D Systems report : US manufacturer 3D Systems disapointed investors with the publication of its new quarterly report. The report indicated a fell of 2.2% (to $15.9 million) of its revenue with a net loss of $37.7 million (from $21.4 million previsously). With a large shift of its global strategy, 3D Systems stock has dropped by 29.7% last Wednesday.
What do you think of the last month's events? Let us know in a comment below or on our Facebook and Twitter pages! Don't forget to sign up for our free Newsletter, all the latest news in 3D printing straight to your inbox!